Johnny Cage Joins 'Mortal Kombat 11' Roster in Latest Reveal Trailer
Johnny Cage officially returns to Mortal Kombat in the latest reveal trailer for NetherRealm Studios' Mortal Kombat 11.
IGN had the reveal and gameplay trailer showing the veteran fighter taking down enemies in a way only the former Hollywood actor can. Check out Johnny Cage and his gameplay in Mortal Kombat 11 below.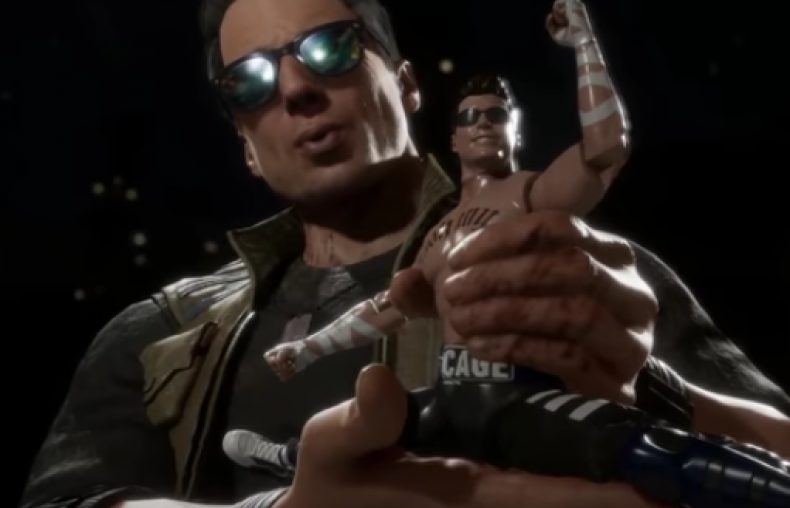 Cage retains his signature Shadow Kick, Shadow Uppercut and Shadow backflips, but also has a few new tricks up his sleeve. Johnny now has a straight line and small projectile that looks like he's throwing playing cards. Later in the trailer we see his signature arching green projectile but it's noticeably smaller than in past games.
The brass knuckles from Mortal Kombat X come back, giving Johnny a bit more punching power. There's also a nifty special that sees Cage calling for a stunt double to come from behind the enemy and grab them, allowing for Johnny to get in and start a combo. We also see Johnny pull out a camera to blind stun the enemy.
However, it's Johnny Cage's Critical Blow and Fatality that will have Mortal Kombat fans talking. His Critical Blow sees the former actor pulling out an award trophy and smashing it across the enemy's face before stabbing him in the back with it.
And then the Fatality sees Cage bringing back his signature Deadly Uppercut finisher, but this time the fighter needs multiple cuts to get it right. What follows is Johnny attempting to get the Fatality off multiple times, blaming the enemy in the process.
At one point, Johnny says, "who hired this guy, wtf?" That line was teased by NetherRealm Studios' president Ed Boon on Twitter.
Johnny Cage will be the focus of this week's Kombat Kast, which starts on Wednesday, February 27 at 4 p.m. EST.
The addition of Cage brings the Mortal Kombat 11 roster to 13, which includes: Sub-Zero, Scorpion, Raiden, Sonya Blade, Geras, Skarlet, Baraka, Jade, Kano, Kabal, D'Vorah and Shao Khan.
Mortal Kombat 11 will release April 23 for PS4, Xbox One, PC and Nintendo Switch.
What do you think of Johnny Cage in Mortal Kombat 11 ? Who do you still want to see make the roster? Let us know in the comments section below.
Johnny Cage Joins 'Mortal Kombat 11' Roster in Latest Reveal Trailer | Gaming