'Mortal Kombat 11': How to Grind for Koins and Hearts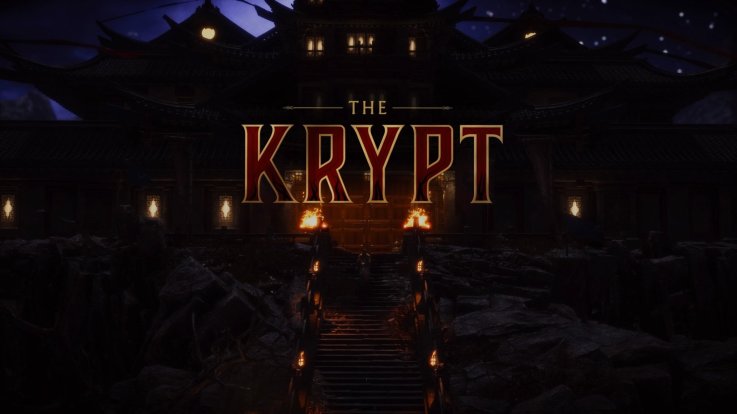 Mortal Kombat 11 is a great game with one big flaw - its grinding aspects.
To collect all the gear, Fatalities, Brutalities and everything in between within Mortal Kombat 11's Krypt, players need to gain as many Koins, Souls and Hearts as possible.
Initially, the rate at which the game distributed all three forms of currency was way too slow and chests were too expensive, prompting backlash from critics and fans. The outcry led NetherRealm Studios to push out an update that adjusted the amount of currency distributed. While it's much more manageable now, there are still grinding aspects in Mortal Kombat 11.
However, there are some ways to grind Koins and Hearts in Mortal Kombat 11. They may not be the most exciting ways to experience the game, but if you want to get your hands on all the loot in the Krypt, here are two solid methods.
RUN THE TOWER USING AI
Mortal Kombat 11 lets players use AI fighters to battle for them. Thed AI Battles game mode pits teams of three against one another.
However, MK 11 players have found that placing an AI opponent in one of the towers is the best way to grind Koins and Hearts. One of the towers is named Endless, which is a gauntlet of battles.
The point of this tower is to see how far you can go with increasingly difficult opponents. If you make your character AI-controlled it will do the fights for you while you can do something else. t Noob Saibot is the best character to grind in this way. His fighting ability is great for an AI to use, and it constantly performs a Brutality and Fatality to earn more hearts.
You'll need to press the confirmation button after each battle, but otherwise let the computer do all the work and reap the rewards.
GORO'S ELEVATOR
Hearts in Mortal Kombat 11 are earned in the following ways. Players can perform a Brutality or Fatality at the end of a match to earn Hearts or win them in towers. However, in the Krypt players can use Scorpion's spear to bring down hanging bodies to earn hearts.
There are a few bodies hanging around in various locations of the Krypt, but players have found that if you take the elevator that leads to Goro's Lair up and then down, hanging bodies will re-appear. Players can continue to do this to earn more hearts.
Mortal Kombat 11 is available now for PS4, Xbox One, PC and Nintendo Switch.
Do you feel NetherRealm's update has helped the grind? What is your preferred method of grinding currency in Mortal Kombat 11? Let us know in the comments section below.
'Mortal Kombat 11': How to Grind for Koins and Hearts | Gaming