'Mortal Kombat 11' Joker Kombat Kast: Start Time & How to Watch Online
NetherRealm Studios is starting 2020 off right with a brand-new Kombat Kast for Mortal Kombat 11. This time the NetherRealm crew will spotlight the game's penultimate DLC character, the Joker.
Like with other Kombat Kasts, Joker's movesets will be shown and the development team will detail their functions and how they can be used during matches. Various loadouts, specials, combo chains and much more will also be shown.
Fans of Mortal Kombat 11 will also likely get some lore behind how Batman's most infamous villain made his way to the Mortal Kombat universe.
If you want to get a leg up on the competition when Joker releases on January 28, here's all the information you'll need to watch the stream live online, including its projected start time.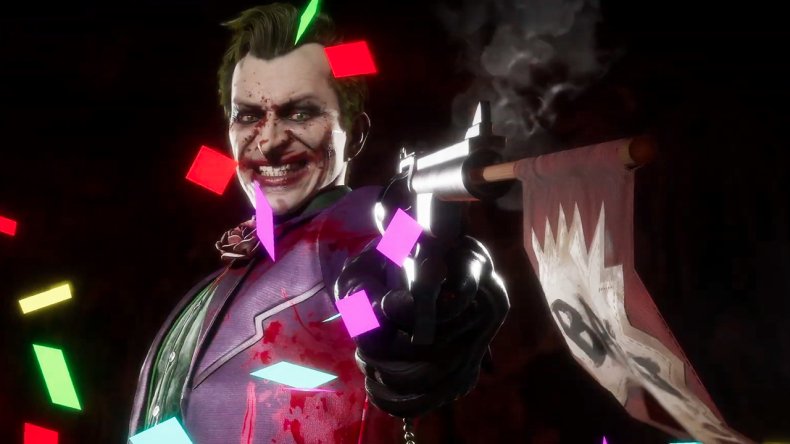 WHAT TIME DOES THE MORTAL KOMBAT 11 JOKER KOMBAT KAST start?
The Joker Kombat Kast starts Thursday, January 23 at 4 p.m. EST
HOW TO WATCH MORTAL KOMBAT 11 STREAM ONLINE
All of NetherRealm Studios' Kombat Kasts can easily be found on its social media platforms.
The official Mortal Kombat YouTube channel is a good way to watch the stream live and on VOD after it's over. The YouTube app is available on mobile devices and every video game console, including the Nintendo Switch.
However, we are partial to watching Kombat Kasts on the official NetherRealm Twitch channel. The Twitch app is available on mobile devices as well as the PS4 and Xbox One. There is no Nintendo Switch Twitch app yet, so you'll need to go through the other routes to watch on that platform. You can also watch the stream below.
WHAT TO EXPECT FROM THE MORTAL KOMBAT 11 JOKER KAST
Aside from the in-depth look into what makes Joker in Mortal Kombat 11 tick, the NetherRealm crew will show what the various gear and augments the DC Comics villain can obtain in the fighting game.
The NetherRealm Kombat Kast krew will also likely discuss any updates and changes the game has received since the last stream, current in-game events, upcoming events and much more.
There may even be a tease of what to expect when Spawn, the last DLC fighter in Mortal Kombat 11's first fighters pack, is released. Spawn from Image Comics is set to release in March.
What do you think of Joker in Mortal Kombat 11? Which of the DLC fighters is your favorite? Let us know in the comments section.