'Mortal Kombat 11' Roster: Johnny Cage and Other Characters Teased In-Game
NetherRealm Studios revealed a ton of new gameplay and information regarding Mortal Kombat 11, the latest in the long-standing fighting game franchise.
However, mixed in between the fatalities and the story prologue, Mortal Kombat fans may have missed some crucial details about the game including what characters will be a part of the roster. Some are more obvious and shown often during the presentation, while others are teased in the game itself.
Here's a rundown of the characters hinted in Mortal Kombat 11.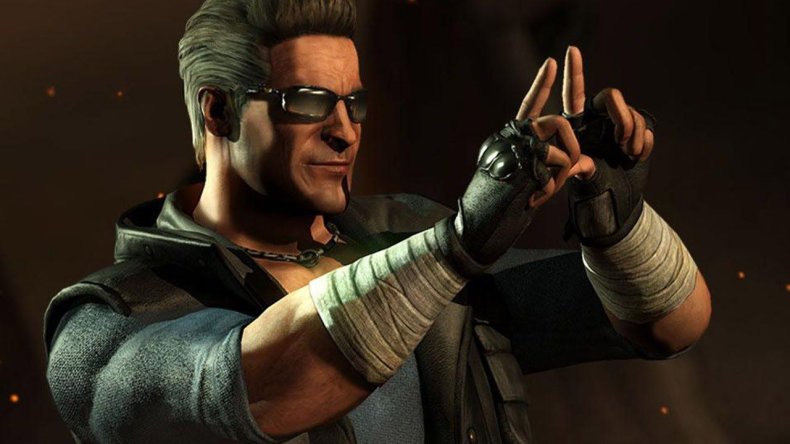 HOW MANY CHARACTERS ARE IN MORTAL KOMBAT 11?
NetherRealm Studios hasn't come out and confirmed how many fighters will be in the final roster, but the character select screen in this build of the game has 25 roster slots with only seven playable characters confirmed: Scorpion, Raiden, Sub-Zero, Sonya, Skarlet, Baraka, and Geras.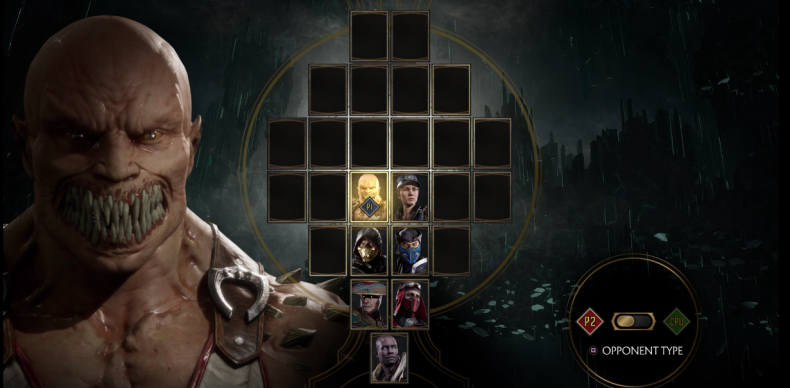 However, there are more characters shown in story footage during the special livestream including some veteran fighters.
STORY CHARACTERS
The story of Mortal Kombat 11 takes place immediately after Mortal Kombat X, where Raiden becomes Dark Raiden after taking Shinnok's amulet. In a special trailer for MK11, Liu Kang and Kung Lao were shown briefly as well as Johnny Cage and Sonya's daughter, Cassie. Cassie mentions Katana in her dialogue, which all but confirms she the fan-wielding princess will be involved.

However, if you think this automatically puts them into the roster think again. Mortal Kombat X was notorious for having characters in the story but not playable like Baraka and Rain.
NetherRealm's Community Manager, Tyler Lansdown also teased a character for the first Kombat Kast Twitch stream happening in late January. All that was shown was a blur, which many believe it to be Kabal.
Take a look at the behind the scene trailer for Mortal Kombat 11 below.
GAME MODE HINTS
Newsweek was able to get some hands-on time with Mortal Kombat 11 and while what was available to play was limited, there were still some hints as to who else may be joining the final roster.
There are a few characters mentioned in the Towers of Time game mode. This mode looks like it functions similarly to the towers in MKX where there are character-specific ladders and others that are timed events.
But in Mortal Kombat 11, players can use consumable items to help them get through these ladders. Some are buffs while others utilize other characters and their abilities.
Some items we found include:
A Saurian Force Ball (Reptile)
Severed Arm of Shinnok (Shinnok)
Krown of the Fallen Prince (Rain)
Cyber Snare (Cyrax)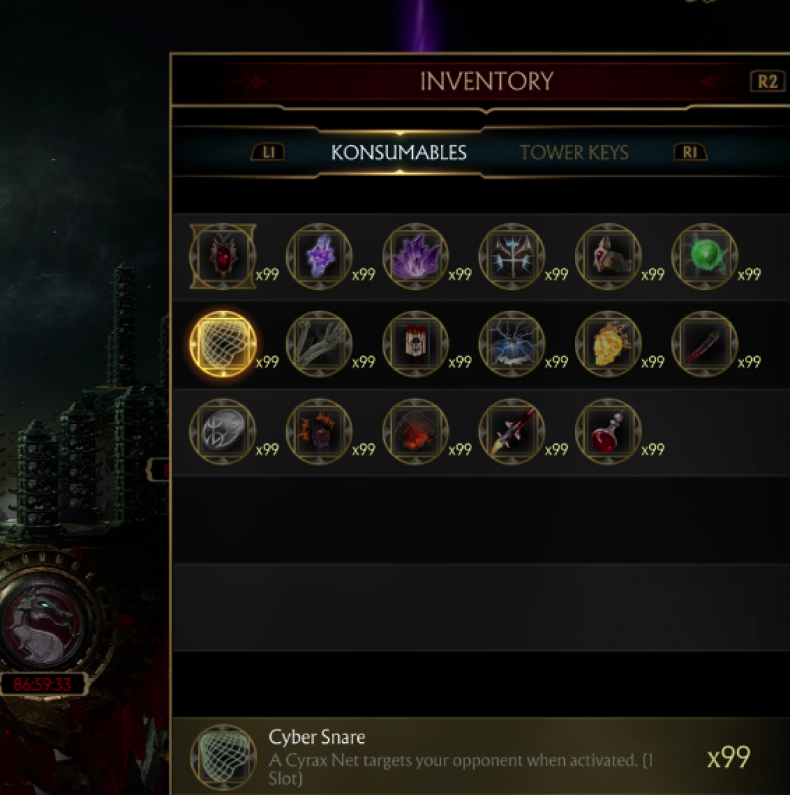 Other items aren't as easy to connect to a Mortal Kombat fighter. Here are two that don't seem to belong to anyone:
Meteorite Kore
Plasma Infused Death Rocket
There are also mentions of unconfirmed characters in pre-fight dialogue. One of the dialogues between Sonya and Gerus refers to Johnny Cage. Gerus tells Sonya "I will kill Johnny Cage." Sonya replies, "Do it, he's a pain the ass."
With the confirmed and hinted at characters, here's what the Mortal Kombat 11 roster looks like:
Scorpion
Raiden
Sonya Blade
Sub-Zero
Skarlet
Baraka
Gerus
Shao Khan (pre-order bonus)
Kabal
Reptile
Johnny Cage
Cassie Cage
Liu Kang
Kitana
Rain
Shinnok
Cyrax
Kung Lao
Mortal Kombat 11 will release on April 23 for PS4, Xbox One, PC and Nintendo Switch.
Do you think the characters hinted at will be included in the game? Who do you want to see in the game? Let us know in the comments section below.