'Mortal Kombat 11' Roster May Have Leaked on Steam
We're still a couple of months away from the release of Mortal Kombat 11, but it seems the roster for the upcoming NetherRealm Studios fighting game has been revealed, thanks to a leaked achievements list on Steam.
The Mortal Kombat 11 Steam info page posted the achievements, or trophy requirements in the game. The potential roster leak comes from a section of the achievements list that requires players to perform two different fatalities as certain characters.
Spoiler Warning! If you don't want to know the possible roster for Mortal Kombat 11 before its official confirmation turn back now.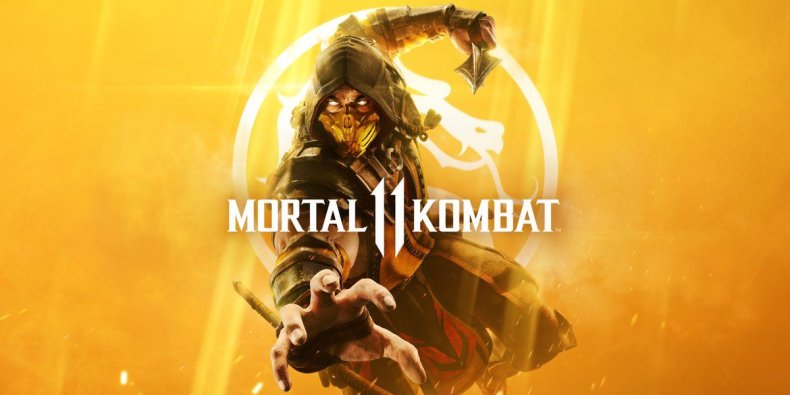 Each set of achievements contains a string of three letters which represent a fighter in Mortal Kombat 11.
Here are the characters already confirmed for the Mortal Kombat 11 roster:
Bar - Baraka
Dvo - D'Vorah
Kab - Kabal
Kan - Kano
Rai - Raiden
Sco - Scorpion
Ska - Skarlet
Sub - Sub-Zero
Son - Sonya Blade
Interestingly, the new character Geras doesn't seem to have his own designation in this version of the Mortal Kombat 11 achievements list. So there may still be some roster members that aren't found in this list.
The leak teased other unannounced characters found in some of Mortal Kombat 11 's game modes including Johnny Cage, Reptile, Rain and more. There's also the February 14 Kombat Kast which will reveal the next roster addition, a female fighter. Many fans are speculating this character will be Kitana who, like Geras, also doesn't have an achievement listed.
But what about the unknown characters? Well, here's our best guess to who the strings may refer to. Again, this list doesn't confirm their addition to the Mortal Kombat 11 roster.
Cas - Cassie Cage
Err - Erron Black
Fro - Frost
Jac - Jacqui Briggs
Jad - Jade
Kot - Kotal Kahn
Kun - Kung Lao
Liu - Liu Kang
Kung Lao, Liu Kang and Cassie Cage appeared in the official trailer for Mortal Kombat 11 in cutscenes, so it's very possible they will be playable.
And then we have these three characters who don't seem to fit into past Mortal Kombat characters.
Ter - ?
Cet - ?
Kol - ?
Whether this list is incomplete or completely wrong, Mortal Kombat fans will want to continue to check NetherRealm's social channels and watch the Kombat Kast for official confirmations of characters.
Mortal Kombat 11 is set to release April 23 on PS4, Xbox One, PC and Nintendo Switch.
What do you think of this roster leak? Who do you think are the unnamed characters? Let us know in the comments section below.