'Mortal Kombat 11' Third Variation and New Game Mode Details Revealed
Mortal Kombat 11 is getting a huge update in the near future that will bring a ton of changes including adding a third variation for fighters, and a brand new game mode.
The NetherRealm Studios team took to their Kombat Kast to breakdown some of the upcoming changes and there are quite a few especially with some of the general fixes that fans have been vocal about.
Here's what we learned from the latest Mortal Kombat 11 Kombat Kast.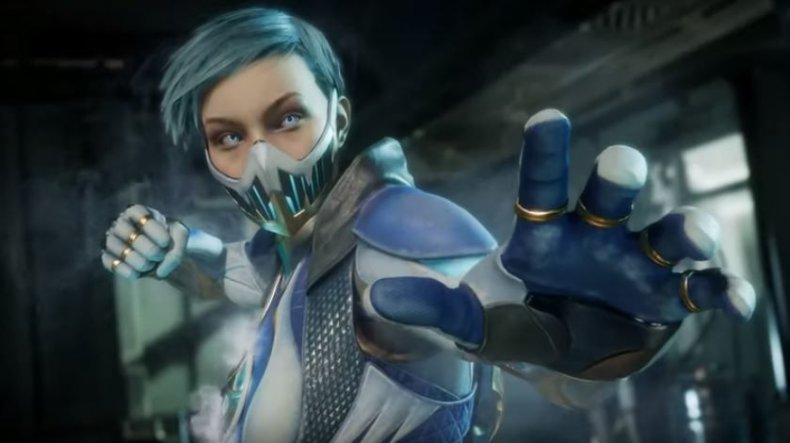 TOWERS OF TIME AND GENERAL CHANGES
The Towers of Time mode will receive some new changes. The most obvious that players will see is that the Tower platforms have been reordered to put special event Towers front and center. These special events are now called "Premiere Towers."
Each Tower platform is now renamed to better tell players what each Tower type they are about to get into.
Here are some general changes revealed during the Kombat Kast:
Added Skeleton Keys to hanging bodies in the Krypt
Higher chance of getting Skeleton Keys when restocking chests
New indicators on the gear select screen to have a visual indicator to show what's new in your inventory
Updated locations of items. You'll know exactly where a gear or skin can be found
Brutal difficulty rewards will give something for the character you're playing as (first time completion reward)
More boss fights, more tag towers
More taunts are added (in between and end of round)
Augments should have a resist or damage increase
NEW GAME MODE
The new game mode is part of the Towers of Time and is called Team Raids.
As the name suggests, up to three players can fight a boss character on separate fight lines. Players will be able to voice chat to coordinate their attacks because there will be certain challenges that all three players will need to achieve to get a boost to the team.
All the players involved will have five shared lives and if you complete the challenge, you'll receive a boost. Team Raids will be on the premiere platform alternating with the boss fights.
These bosses will be on the very hard difficulty so don't be shy in using augments.
THIRD VARIATIONS
A third variation for each character will be unlocked with the upcoming patch and will give fighters certain new abilities that can be game-changers. The NetherRealm Studios team went through a handful of characters, which you can watch below around the 20:20 mark.
Here are some examples of what was shown:
Shang Tsung has a three slot move that's a brand new ability. He gets all the ninja moves as well as the straight skull.
Frost gets a Dive Bomb and straight projectiles with the enhanced version shooting a second. Frost then gets an "overdrive" that powers up her beams and if you enhance you start a timer that explodes ice energy to freeze the opponent. However, you can disable it by hitting Frost.
Johnny Cage has a mid fireball.
Jax get an amplified ground pound that works as a combo set up. Jax also gets a new punch combo that allows for faster heating up of his arms.
Jax's clap can now have a maximum attack that pops up the opponent when the fire arms are at its max.
Mortal Kombat 11 is available now for PS4, Xbox One, PC and Nintendo Switch.
What do you think of the upcoming changes to Mortal Kombat 11? Let us know your thoughts in the comments section.