Moscow Mayor Urged by 30,000 Activists to Honor Assassinated Kremlin Critic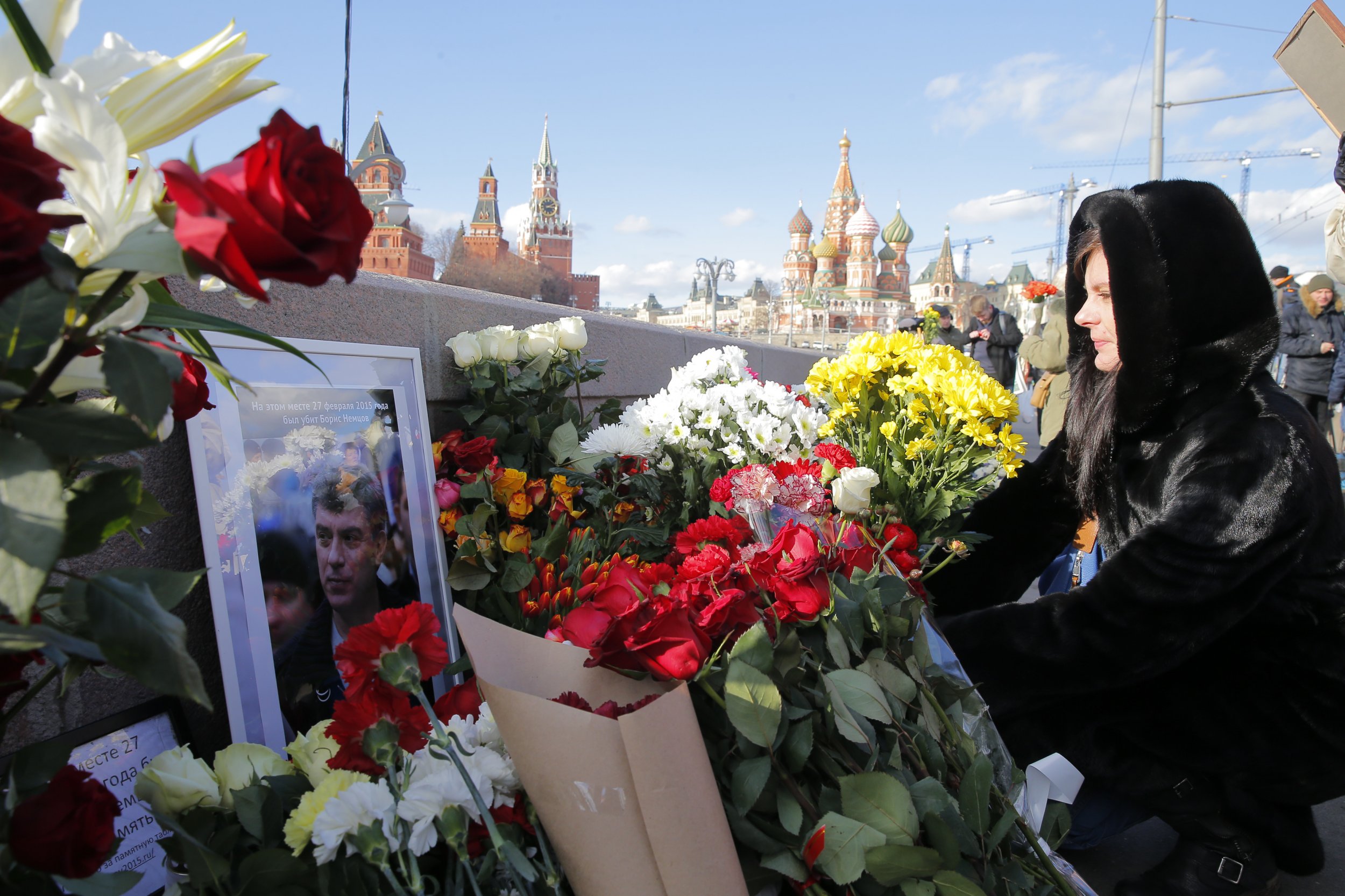 Russian opposition activists have sent 30,000 signatures to the mayor of Moscow, calling on local authorities to honor late opposition leader Boris Nemtsov with a memorial plaque.
Nemtsov, who was once Russia's deputy prime minister and a fierce critic of Russian President Vladimir Putin, was shot dead in central Moscow while walking home at night last year.
Russia's only independent member of parliament, Dmitry Gudkov, and liberal journalist Timofey Dzyadko posted images of their request to Moscow's Mayor Sergey Sobyanin on Facebook, calling on him to install a memorial plaque on the bridge where Nemtsov was shot four times in the back and killed.
The note asks the mayor to allow installing a plaque of 70cm by 50cm on the Bolshoi Moskvoretsky Bridge where Nemtsov was murdered. The proposed text would read "Boris Nemtsov was killed here on February 21, 2015. In Memoriam."
The two men estimate they have collected 30,000 signatures from Moscow residents in favor of the move, turning in a stack of 724 papers. Members of the Russian opposition have repeatedly called for Nemtsov to be honored in some way, with a makeshift plaque at the place of his death being repeatedly vandalised by nationalist groups.
Putin has refused to use his right to order that a plaque be put up for Nemtsov, though neighboring Lithuania and Ukraine have vowed to name streets after him.
"Of course, it is just bizarre to talk about how much effort is required to put up this small plaque and how much work has been dedicated by the government to avoid doing this," Gudkov wrote on Facebook. "Regardless during the current election run-in, it will be difficult to silence the initiative."
"We do this not only for Boris Nemtsov but for all of us, because murder should not remain without punishment and a life given for improving the future of Russia should never be forgotten," Gudkov added.
Despite triggering a huge protest, days later, the former deputy prime minister's death was not honored by government figures and nobody, has as yet been convicted for his killing. The main suspects are a group who have previously fought for forces aligned with Putin's Chechen ally Ramzan Kadyrov.