Russia Protests: Putin Foe and Kremlin Critic Readies Mass Rallies As Moscow Police Gear Up for 'Provocations' on Russian Public Holiday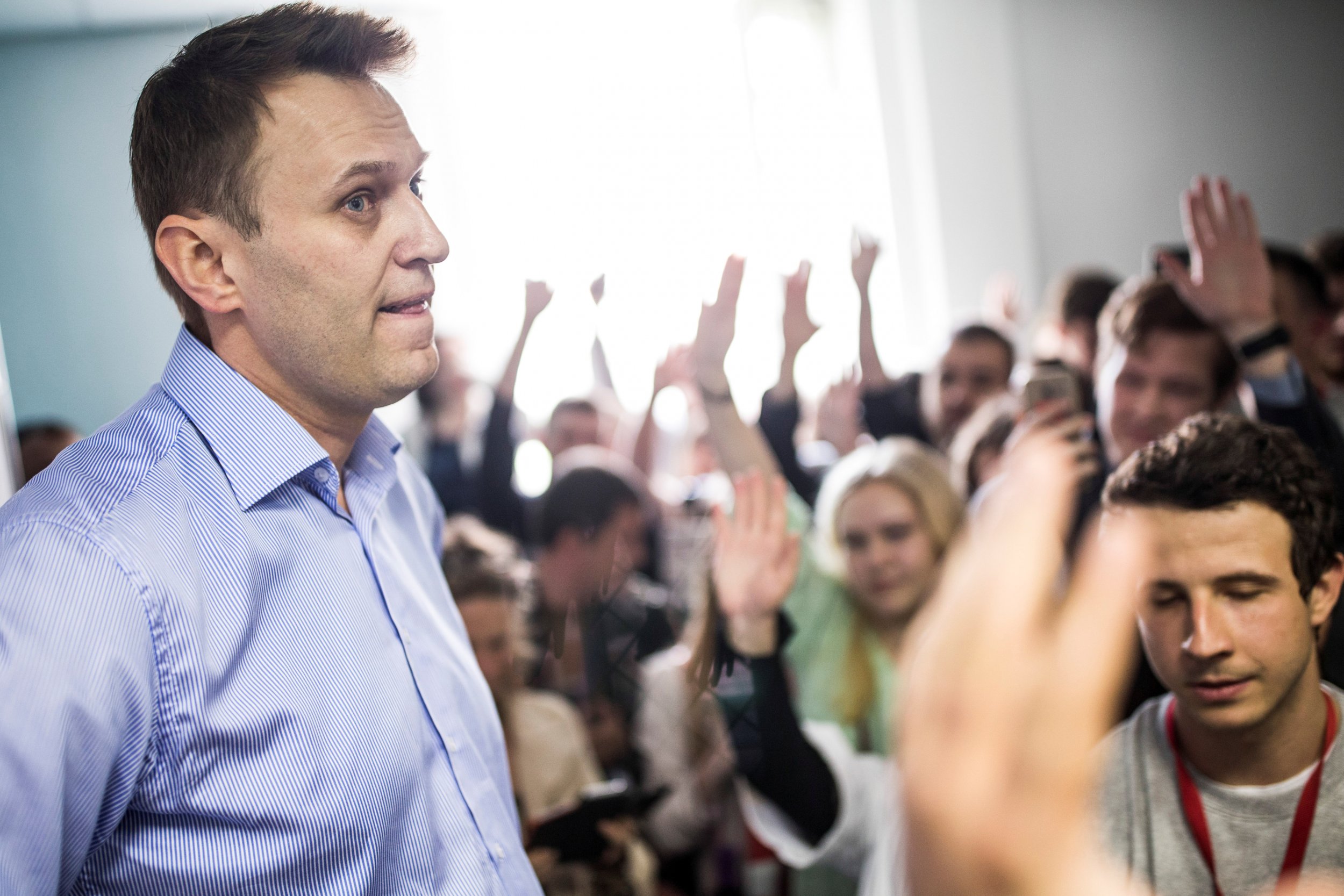 Police in Moscow say they are preparing for "provocations" during upcoming Russian opposition protests, in a warning to the thousands expected to rally against Russian government corruption on Monday.
Kremlin critic Alexey Navalny summoned an unprecedented number of protesters in March, spanning at least 25 cities. The protests came off the back of a popular documentary he produced — with more than 10 million views — detailing property and luxury assets obtained illegally by Russian Prime Minister Dmitry Medvedev.
The opposition leader was detained during the spring protests and attacked twice with green antiseptic after his release: He required surgery for chemical burns in his eye. Navalny announced another round of protests on June 12, a Russian state holiday, but his subsequent injury prompted speculation that the protests would be canceled.
He confirmed protests were going ahead outside central Moscow in a video post on his blog.
Navalny used rubber ducks to explain to his followers why they ought to attend Monday's "anti-corruption" march. The significance of the ducks specifically stems from the presence of a small lake-house for ducks at one of the opulent properties allegedly owned by Medvedev.
"The green duckling says, 'Of course I will go… I do not understand why the ducks of Prime Minister Medvedev live in wonderful homes and nobody will explain to me what is happening,'" Navalny said, gesturing towards one of the toys. The red duck, meanwhile, was the skeptical one, concluding "you will not solve anything with protests."
"Bad, bad, stupid duckling," Navalny scolds, the toy, accusing the government of covering up corruption cases whenever convenient.
"Could this happen in a normal state where the government obeys the people?" he asks.
"Corruption brings poverty and you, sitting quietly at home, bring about corruption," Navalny concludes urging people to make full use of their citizen's right to protest and rally with fellow Russians on the holiday celebrating the country's post-Soviet statehood.
"Will the authorities try to meddle? Of course they will and of course they meddle. We are trying to make them stop stealing. Obviously they are very unhappy with that," Navalny concluded.
Moscow police are already gearing up for the presence of masked protesters seeking to stir up violence, a statement on the Interior Ministry website said.
Such individuals may carry "pepper spray cartridges" or other such paraphernalia, according to police intelligence. The statement said Russian security would be "hard" on anyone appearing to break the law on Monday.
"The law enforcement agencies will take all necessary measures to ensure the safety of residents and visitors in the capital, who will be marking a national holiday," the statement read.
Medvedev has denied all allegations of wrongdoing.