Mosier Wildfire Map, Update as Residents Evacuate Columbia River Gorge, Oregon
A large fire has reached 500 acres at Mosier Creek, in Oregon's Columbia River Gorge, with 300 homes at risk and communities evacuated. A map shows the location of the fire below.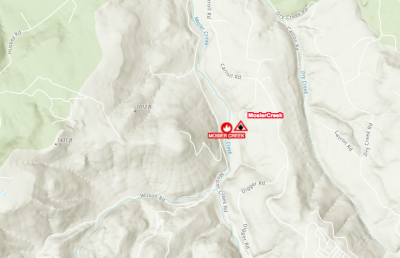 Real-time global wildfire detection and monitoring service OroraTech has posted satellite images of the area and added a fire cluster hotspot to the image below, showing the extent of the fire.
The blaze broke out on Wednesday afternoon at approximately 4.30pm, and by 10pm last night the fire had spread 500 acres. Wasco County Sheriff's Office has issued immediate evacuation orders for Paradise Ridge Place Rd, West of State Rd, plus Evergreen Terrace to Dry Creek Rd.
Meanwhile, those east of State Rd, from Evergreen Terrace to Dry Creek Rd should get ready to evacuate, and those at Browns Creek Rd from Chenoweth Rd. to Wells Rd should prepare for a potential evacuation. Approximately 900 houses that could be evacuated.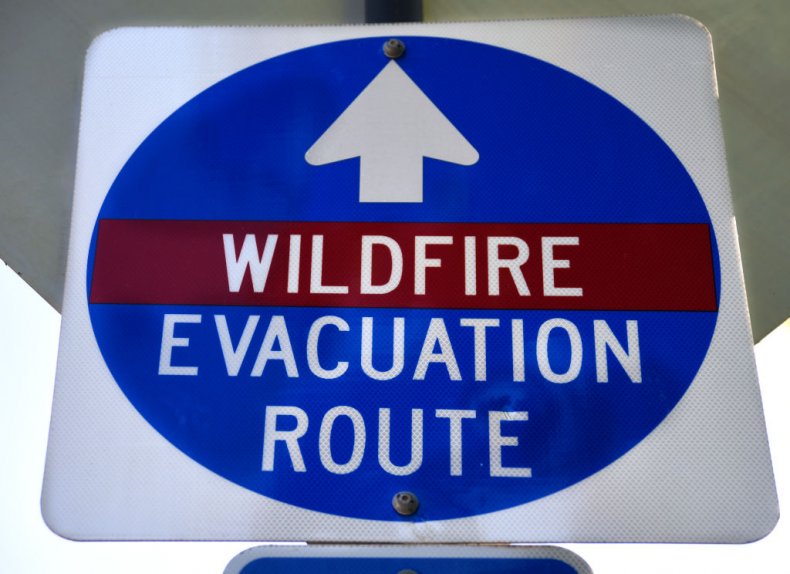 Oregon Governor Kate Brown actioned the Emergency Conflagration Act, meaning fire departments from around the state could share resources. Large tankers and many helicopters have been sent to battle the blaze, and contain the fire.
"I ask Oregonians to remember that preventing wildfires is critical this year, especially as we have fire crews on the front lines during this pandemic," Brown said in a statement.
"Be cautious and honor all burn bans, and keep our fire crews in your thoughts as they fight to protect our communities and the landscapes that surround them."
Oregon has had high temperatures of more than 90 degrees in the past few days, and the extreme temperatures are set to continue this weekend, with predicted highs of 104 degrees on Sunday in Mosier Creek.
The cause of the Mosier Creek Fire is currently unknown.
Those displaced by the fire can seek shelter at the Shilo Inn in The Dalles, at 3223 Bret Clodfelter Way. Follow the Wasco County Sheriff Facebook account for updates on current situation of the Mosier Creek Fire.
Wildfires have occurred from Pacific Northwest to Southern California in recent days, including an enormous blaze in Los Angeles County at Lake Hughes yesterday, which is still burning furiously. Some 10,000 acres have been ignited in the Angeles National Forest area.
An enormous plume of bellowing smoke can be seen as far away as Venice Beach, around 60 miles away from the fire in the foothills of the Sierra Pelona Mountains.