Mossad: Israel Spies Have Eyes and Ears in Iran and Would Like to See Revolution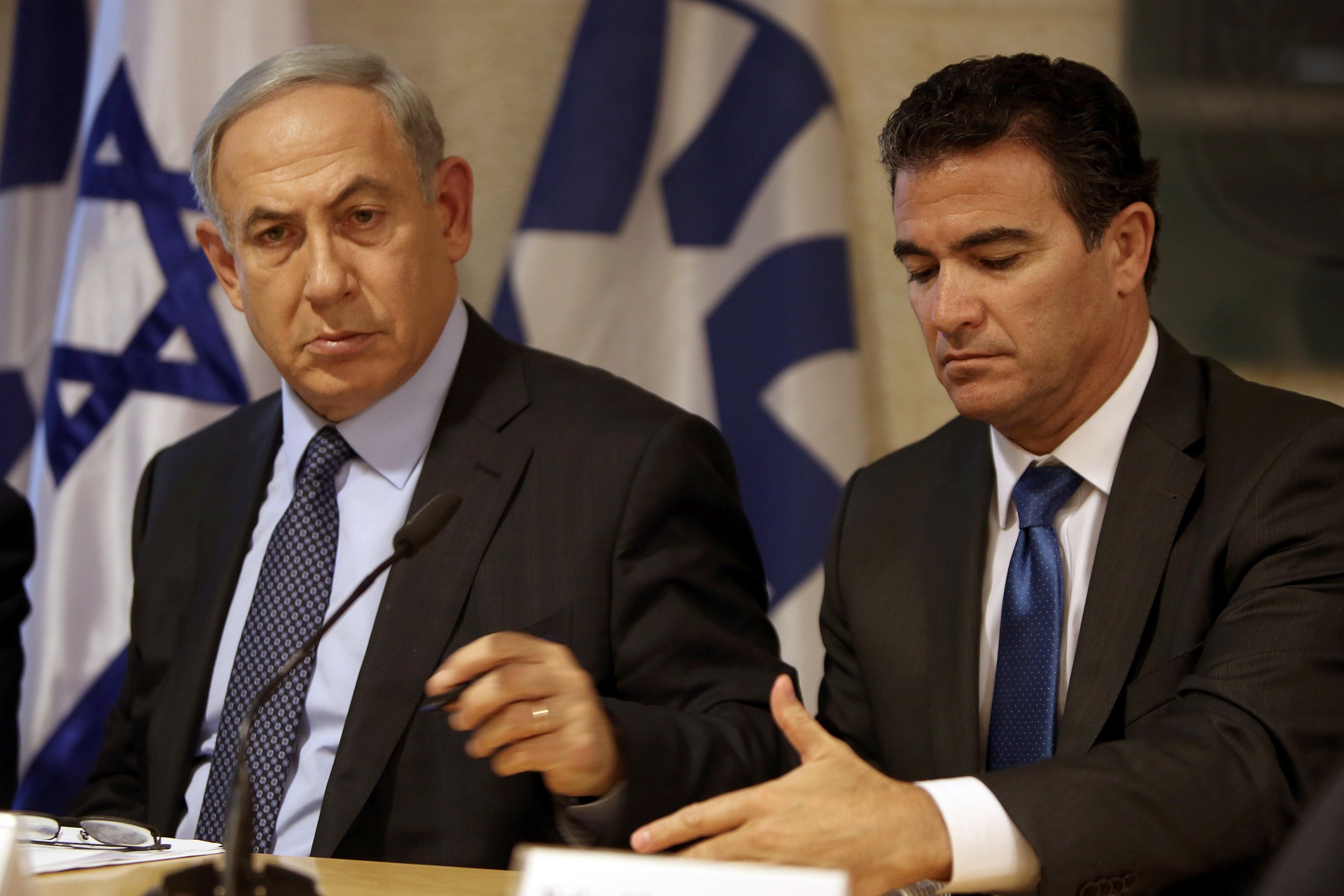 Israel's spy chief has said in the wake of last week's protests in Iran that the country's external intelligence network Mossad has "eyes, ears and even more" trained on developments in the Islamic Republic.
Yossi Cohen, the head of Mossad, made the comments at a Treasury committee meeting Tuesday. He added that a revolution in Tehran would be a desirable outcome to the current unrest from an Israeli perspective.
Related: Secret tape reveals Netanyahu's son drunk outside a strip club bragging about help for $20 billion gas deal
"I would like to see a revolution, but the protesters are faced with opposing forces," Cohen was quoted as saying in Israel's Haaretz newspaper.
The spy chief confirmed to the committee meeting that the week of protests in Iran over the New Year had been driven by grievances over Iran's ailing economy. He added that the government in Iran had faced this most recent backlash, the greatest challenge to its authority in almost a decade, because of high expectations created by popular President Hassan Rouhani.
"This reality is pushing people out into the streets, but one must temper expectations," Cohen said.
The Mossad head also praised President Donald Trump, saying he had ushered in a new area of cooperation between the United States and Israel, especially when it came to countering the perceived threat from Iran.
"We see a good change that may take Israeli security interests further into account, and by doing so it will help our struggle to change the direction of Iranian influence," Cohen said.
Protests erupted across Iran on December 2018 and lasted just over a week. The spontaneous demonstrations, which were predominantly in provincial towns and cities, eventually spread to the capital Tehran before they were met with state-organized counter demonstrations.
According to official figures from inside Tehran, 21 people were killed over the course of the demonstrations and 450 arrested. The country's interior minister conservatively estimated some 42,000 individuals took part in the anti-government protests, the largest since uprisings in the country since the so-called Green Revolution of 2009.
President Trump vehemently supported the protesters. "Such respect for the people of Iran as they try to take back their corrupt government. You will see great support from the United States at the appropriate time!" the president tweeted December 3.
Trump has proved to be a reliable ally for Israel against Iran, which Israel considers its greatest regional threat. The change in direction from that of former president Barack Obama—who pursued a policy of rapprochement with Iran—has been welcomed by Israel.
This week Trump must decide on whether he will deliver on his promise to end the U.S.'s 2015 nuclear deal with Iran and other world powers, which lifted sanctions on Tehran in exchange for Iran's commitment to ending its nuclear program.
In October, Trump refused to certify the nuclear deal, asking Congress to amend legislation to allow sanctions to be reimposed on Iran if it was found to flout the rules of the deal. This week the White House must say whether it accepts the amendments.