The 18 Most Iconic Kardashian Moments
Love them or hate them, the Kardashian family has ruled over planet showbiz for over a decade. Whether it's Kylie Jenner dominating the cosmetics world with her lip kits or Kim Kardashian breaking the internet with magazine covers, the first family of reality TV has provided us with countless headlines and plenty of iconic moments.
The TV show that started it all, Keeping Up With The Kardashians, is coming to an end after 14 years and 20 seasons, but it will never be forgotten thanks to the memories, memes and reaction GIFs it has provided.
So, in honour of the Kardashians, we look back over 18 of the family's most iconic moments on and off the screen.
Kim loses an earring
Back in 2011, the KUWTK cameras followed the family to Bora Bora, a holiday only remembered by fans for one legendary incident. Kim's then-husband Kris Humphries—yes, the one she was married to for 72 days—threw his wife into the ocean, which was all fun and games until she realised that her diamond earring had fallen out.
Kim wept to anybody that would listen that she had lost her earring—it was worth $75,000 so, in fairness, we would cry too—but it was her sister Kourtney that delivered the perfect and now iconic line: "Kim, there's people that are dying."
In the end, everything turned out OK, as Kylie somehow found the earring and Kourtney went down in meme history.
Kim taking selfies as Khloe went to jail
Khloe was sentenced to 30 days in prison back in 2008 after violating probation a year after a DUI, and the whole family came along to the courthouse for the big day.
Of course, everything had to be documented, but in lieu of camera phones, Kim whipped out an actual camera to take selfies in a very 2008 fashion, and Kris Jenner uttered the immortal line: "Kim, would you stop taking pictures of yourself, your sister's going to jail."
Khloe ended up only spending three hours in jail due to overcrowding.
Kim and Khloe's handbag fight
With how poised the Kardashians appear on social media, you'd almost forget how messy they could be on KUWTK.
Back in season two, Kourtney and Khloe were complaining about their sister Kim when she came through the door - only for Khloe to swing it shut in Kim's face.
Kim didn't take too kindly to the snub, and started swinging her designer handbag at her sister, all while saying: "Don't be so f****** rude."
Yes, they may be rich, but sibling rivalry remains the same.
Kourtney mocks Kim's crying face
Speaking of which, Kourtney's mockery of her little sister and the face she makes while crying is legendary.
"I just start laughing at Kim when she's crying because I just can't help it," Kourt explained in an early episode of the show. "She has this ugly crying face that she makes."
Kim has come to terms with her ugly crying face, though, and it even became one of her now-defunct Kimojis.
Kim and Kourtney get physical
As the show came to an end, tension between Kourtney and Kim ramped up to the point that the sisters engaged in a physical catfight in a row over work ethic.
Kim's jibes about her older sister "not caring" as much as the rest of the clan resulting in Kourtney scratching Kim's arm and the pair viciously slapping each other, so much so that foundation is left on the walls.
It has been speculated that Kourtney's lack of enthusiasm in filming the reality show was one of the reasons behind KUWTK ending, and this fight did nothing to quell those rumours.
Kris documenting Kim's Playboy shoot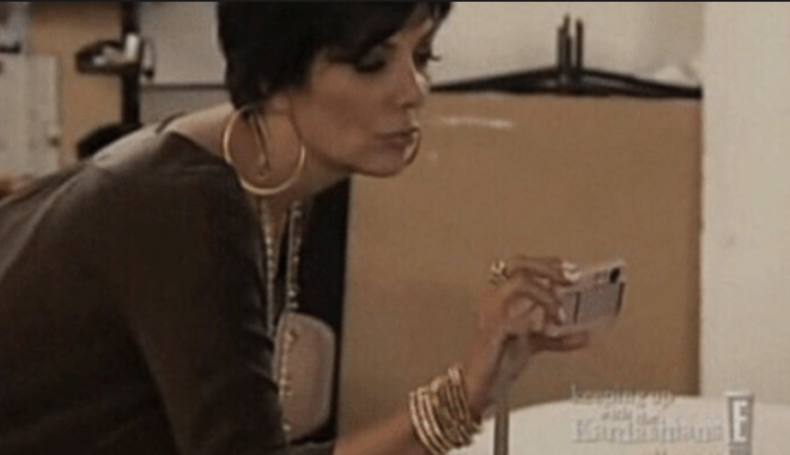 Kris Jenner is the ultimate momager, and nothing proves this more than her presence on the shoot for her daughter's Playboy cover.
Kim posed for Playboy back in 2007, and was accompanied by her mum on the shoot, resulting in the blueprint for "I'm not a regular mom, I'm a cool mom."
As Kim posed naked beneath strings of pearls, Kris hovered in the background snapping pictures and saying: "You're doing amazing sweetie."
The moment became so iconic that Kris even featured as the "cool mom" made famous by Amy Poehler in Mean Girls in Ariana Grande's video for "Thank U, Next".
Kris's pool shoot
Sure, the Kardashian sisters are known for their super-sexy photo shoots, but they got it from their mama.
Kris decided to pose for a "personal photo shoot" in her backyard to prove that women can be just as sexy in their late fifties as they are in their twenties, and jumped into the pool in a see-through dress for some rather racy shots.
Her daughters weren't impressed though, as when they came across their half-naked mum in the swimming pool, Kourtney proclaimed: "That is so embarrassing for your life and for your soul."
"Is that a chicken?"
Oh, poor sweet Kylie. A meme was born when Kris came into the Kardashian house with a baby pig for her youngest daughter, only for Kylie to get a tad confused.
Sticking her head over the stairs, the soon-to-be cosmetics mogul shrieked: "Is that a chicken?"
Kim breaks the internet
Kim had racked up millions of likes on racy Instagram selfies before, but nothing compares to her instantly legendary cover shoot for Paper magazine in 2014.
Accompanied with the cover line "Break the internet Kim Kardashian", Kim posed with her bare bum to the camera while lowering her black sequinned gown to the floor.
Other pictures shot by Jean-Paul Goude showed Kim shooting champagne into a glass balanced on her bottom, and an entirely full-frontal shot that was included inside the magazine.
The shoot has been parodied many times since, but nobody can deny that it did what it said on the tin.
Todd Kraines
Kourtney's ex, Scott Disick, consistently delivers the laughs in KUWTK, and possibly his greatest moment was the creation of the Todd Kraines prank.
A long-running joke from Scott involved prank-calling Kris, putting on a ridiculous voice and pretending to be family friend Todd Kraines, announcing: "Auntie Kris! It's me, it's Todd Kraines!"
Brilliantly, in a later episode, Scott ended up meeting the real deal, as Todd joined the Kardashians on a family ski trip.
Kylie's secret pregnancy
It was assumed that the Kardashians would document every movement on their show and on social media, so it was pretty surprising when Kylie Jenner decided to keep her entire pregnancy a secret.
Although everybody was on bump-watch after TMZ reported that the then 20-year-old was expecting a baby with then-boyfriend Travis Scott, Kylie never confirmed she was pregnant and pretty much disappeared from the public eye. That is, until two days after she had given birth to a healthy baby girl, when she shared a video to YouTube that followed her through the last nine months.
She explained: "My pregnancy was one I chose not to do in front of the world. I knew for myself I needed to prepare for this role of a lifetime in the most positive, stress-free and healthy way I knew how."
Now, little Stormi is a regular fixture on her mum's Instagram, but her birth will always go down as one of the biggest Kardashian bombshells.
Introducing Caitlyn Jenner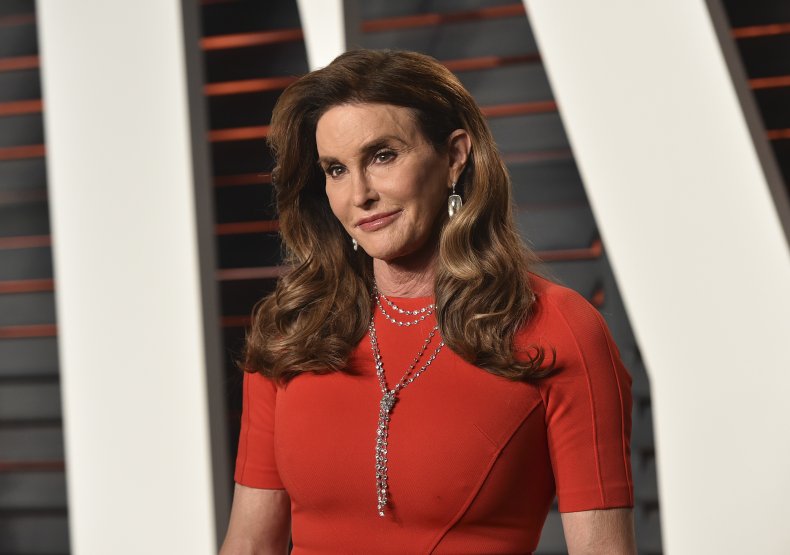 A moment that not only made waves in showbiz but in headlines across the world, former Olympian Caitlyn Jenner, Kris's former husband and dad to Kendall and Kylie, came out as a transgender woman in April 2015 in an interview with Diane Sawyer.
She explained that she had started hormone replacement therapy in the earlier nineties but stopped when she married Kris, and cross-dressed in hotel rooms while travelling without her family.
"I look at it this way – Bruce always telling a lie," she said. "He's lived a lie his whole life about who he is. And I can't do that any longer. My brain is much more female than it is male. It's hard for people to understand that, but that's what my soul is."
In June that year, Caitlyn introduced herself and her new name to the world in a groundbreaking cover for Vanity Fair magazine, and her new life was explored in the spin-off reality series I Am Cait.
Khloe and Lamar's speedy wedding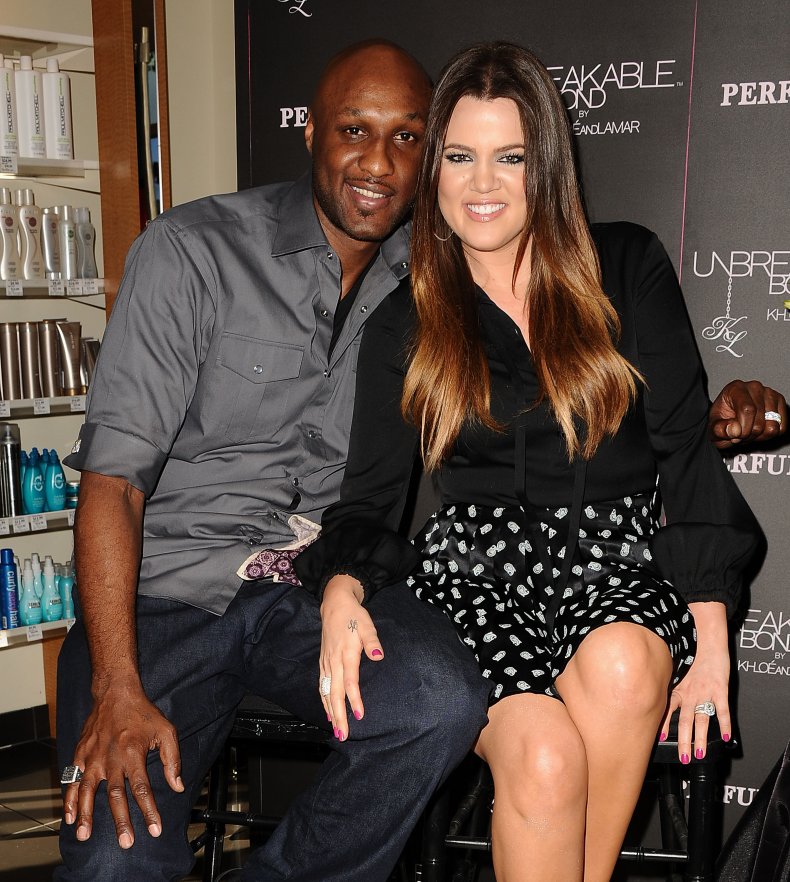 In classic noughties fashion, Khloe had known basketball star Lamar Odom for just one month exactly when they got married.
Lamar popped the question less than three weeks into their relationship, and the romantic wedding took place at the mansion of a family friend.
The wedding was aired as part of a KUWTK special, and despite concerns over their speedy nuptials, they remained married for four years until Khloe filed for divorce in December 2013.
However, their divorce wasn't finalised until 2016, as Khloe withdrew her petition when her ex fell into a coma after an overdose in 2015.
Kim and Kanye's love story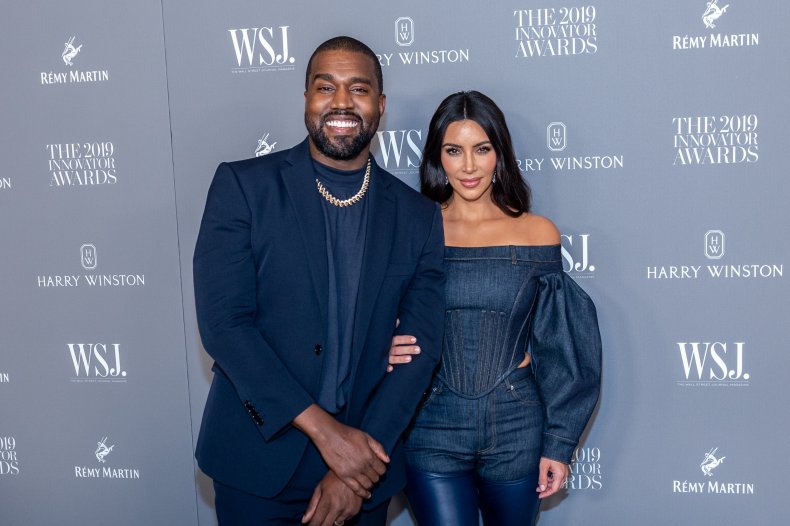 Kim had been married once before and was still legally married to Kris Humphries when she began dating long-time Kanye West, and it was a match made in heaven.
The couple welcomed their first child, North, a week after Kim's divorce from Kris was finalised and Kanye proposed on Kim's birthday the same year in a baseball field, while an orchestra played her favourite song, "Young and Beautiful" by Lana Del Rey.
The couple went on to get married in Florence, starred in a number of headline-making music videos together, and even appeared on the cover of Vogue together, and welcomed three more children together, two via surrogate.
Sadly, the dream is now over, with Kim filing for divorce in February 2021 after six years of marriage.
The Kardashians take the Met Gala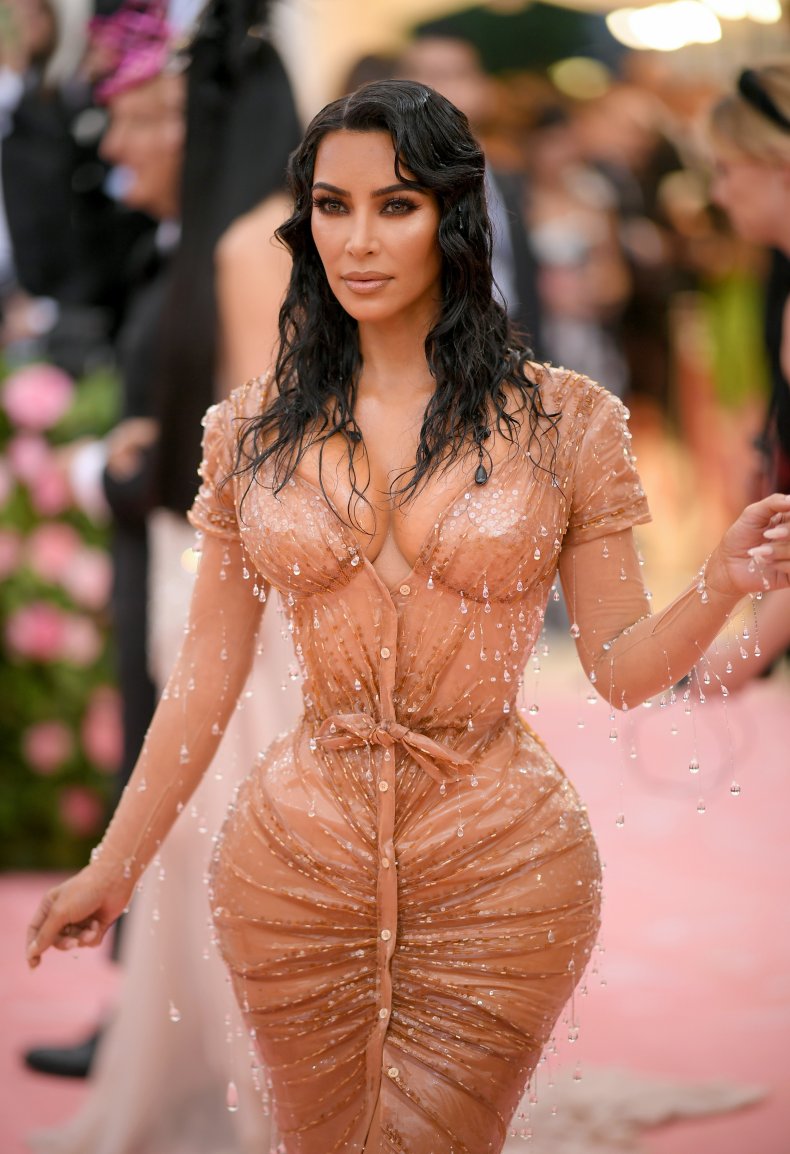 They may not always be on theme, but you know that when the Kardashians hit the Met Gala, they have made an effort.
There have been many brilliant looks from the family at the iconic fashion parade, from a pregnant Kim dressed in a floral dress with matching gloves, to Kylie and Kendall rocking up in wild purple and orange feathered creations.
However, perhaps the most iconic look was Kim's outfit in 2019, when she donned a painfully tight corset and a latex dress bedazzled with dripping jewels from Thierry Mugler that took eight months to make.
Kourtney gives birth on camera
Not many children can say their birth was televised, but Kourtney's eldest two children Mason and Reign most certainly can.
Kris, Kim and Kourtney were all in the delivery room when Kourtney gave birth to her first child with boyfriend Scott Disick.
While it was remarkable enough that the birth was broadcast, what made the scene so memorable was that during labour, Kourtney pulled out her son herself.
She did the same with daughter Penelope; however, her third child Reign's birth was not filmed for KUWTK.
The Tristan Thompson cheating scandal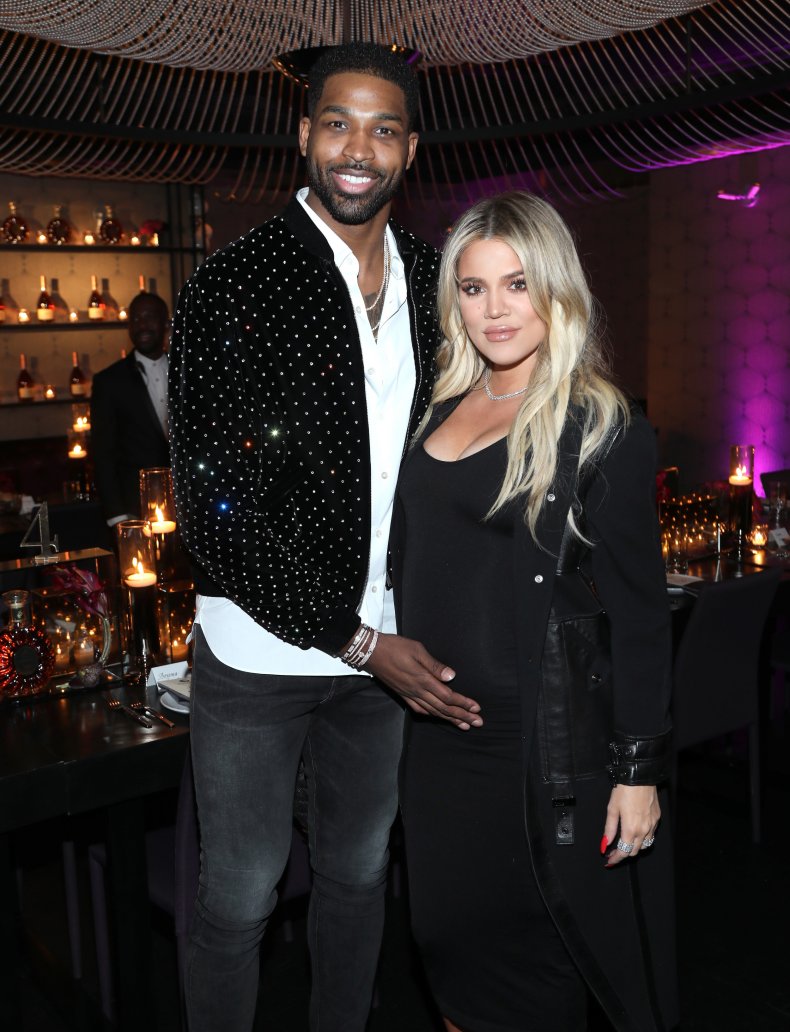 You can always count on the Kardashians for a storyline, and if you want a soap-worthy plot, look no further than the Tristan Thompson/Jordyn Woods saga.
Basketball star Tristan had previously been caught cheating when his girlfriend Khloe was heavily pregnant with their daughter True, but they reconciled and everything was happy families. That is, until it emerged that Tristan had kissed Kylie Jenner's best friend Jordyn Woods at a party.
Not only did we see the fallout on KUWTK, but Jordyn told her side of the story on Jada Pinkett Smith's Facebook Watch series Red Table Talk.
As a result, Jordyn is no longer friends with Kylie, and while Tristan and Khloe split, it's rumoured that the pair are back together.
Kourtney's iconic sign-off line
Kourtney is arguably the funniest Kardashian, and one of her best lines came in conversation with Scott Disick, when she provided us with an always-relevant quote to use to end a conversation.
Scott was left baffled when his on-off girlfriend opted out of their conversation by announcing "ABCDEFG. I have to go."