Most Iranians Now Support Nuclear Deal, But Say Keep Missiles Out Of It, Poll Shows
For the first time in two years, a majority of Iranians support the nuclear deal their nation struck with the United States and other major world powers, despite Washington's exit and lingering uncertainty over its return, according to a new poll.
As U.S. President Joe Biden's administration weighs including restrictions on Iran's massive missile arsenal as part of a larger agreement, however, Iranians voiced overwhelming opposition toward any new talks regarding the country's weapons.
The survey was conducted jointly over the past month by the Chicago Council on Global Affairs and Toronto-based IranPoll. Results were released this week, and among the notable findings was the existence of one area in which citizens of Iran and the U.S. appeared to agree.
In Iran, a slim majority (51%) approve of the Joint Comprehensive Plan of Action (JCPOA), the official name for the nuclear deal signed by Iran, the U.S., China, France, Germany, Russia and the United Kingdom in 2015. In the U.S., a majority (57%) also supported the JCPOA, but respondents were sharply partisan, with 74% of Democrats, 56% of Independents and just 39% of Republicans expressing approval of the deal.
At the time of the signing, more than three-quarters of Iranians backed the accord, but numbers steadily declined with time, especially after former President Donald Trump withdrew from the deal in May 2018 and implemented severe sanctions, which had been eliminated under the agreement.
The last time more Iranians approved of the deal than disapproved was December 2018, when backing also hit 51%.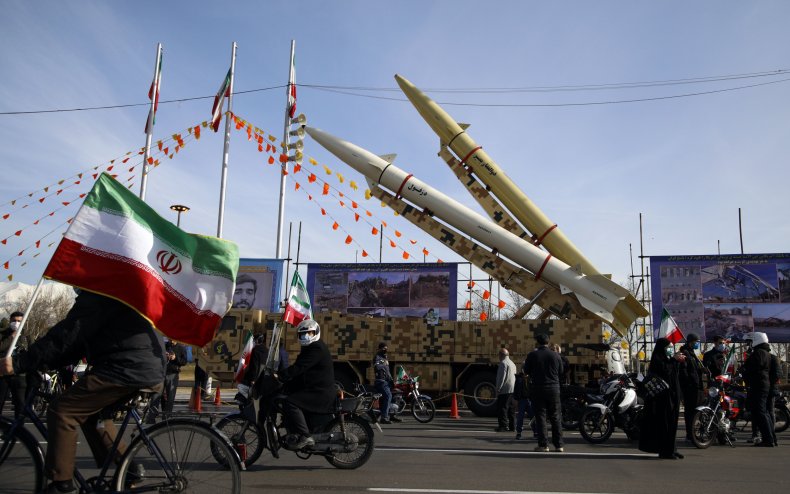 But the fate of the deal remains uncertain despite Biden's campaign promise to reenter it.
The new administration entered office demanding Tehran first reintroduce nuclear enrichment caps suspended by the Islamic Republic in response to Washington's sanctions and European hesitance to trade with Iran as a result of the U.S. restrictions. In a recent shift, the White House now appears prepared to pursue a more flexible approach.
"We are ready to pursue a joint return to compliance with the JCPOA," State Department spokesperson Ned Price told reporters on Wednesday.
A step-by-step process in which Tehran and Washington both gradually fulfill respective nuclear deal commitments is mostly unpopular in Iran, however, with 51% disapproving and 47% approving. More satisfactory is a simultaneous return with which 55% agree and 44% disagree, while two-thirds oppose Iran entering after the International Atomic Energy Agency verified Iran's compliance at initial cap levels.
By far the most popular option is the U.S. first reentering the agreement it abandoned nearly three years ago, an approach winning 88% approval.
Also unpopular among Iranians was the prospect of new negotiations that would put Iran's missile program, the largest and most advanced in the Middle East, on the table. Echoing previous remarks, U.S. Secretary of State Antony Blinken said last week the goal was "to build a longer and stronger agreement, but also to engage on some of the other issues where Iran's actions and conduct are particularly problematic: destabilization of countries in the region, ballistic missile program, et cetera."
The joint Chicago Council on Global Affairs and IranPoll survey found that 62% believed "the Iranian government should be unwilling to negotiate a new separate agreement about its missile program."
Iranian officials have consistently argued that the country's missiles were intended only for self-defense, and that such weapons would never be subject to external limitations. Earlier this month, the elite Revolutionary Guard displayed yet another underground "missile city," and Defense Minister Brigadier General Amir Hatami said the armed forces would continue striving for "high goals" in missile development and other defensive weapons research."
Iran has utilized its missile prowess in combat on several occasions. In recent years, the Revolutionary Guard has targeted the Islamic State militant group (ISIS) in Syria and dissident Kurdish groups in neighboring Iraq. Iranian missiles also rained down on U.S. troops positioned at an Iraqi base in retaliation for the slaying of Revolutionary Guard Quds Force commander Major General Qassem Soleimani early last year.
A majority of 85% of Iranians believe the Revolutionary Guard's activities across the Middle East have made their nation more secure, with most agreeing it's made Iran "a lot more secure."
Iran is a country surrounded by U.S. military bases involved in active feuds with U.S. ally Israel and close partner Saudi Arabia, and its resistance to talk missiles with the Biden administration is rooted in the profound mistrust that exists between Tehran and Washington.
Mutual suspicion between both countries has existed throughout their decades-long rivalry. Its origins can be traced to a CIA-backed 1953 coup that deposed a democratically elected prime minister and reinstalled the U.S.-friendly shah, and the 1979 Islamic Revolution that ousted the absolute monarch and brought in the current theocratic leadership.
Hostility between the two powers eased briefly as they established the JCPOA, but the Trump administration's unilateral withdrawal refueled Iranian anger toward the U.S. As conservative forces in Iran grow stronger in their anti-Western sentiments, just 37% believe that the U.S. would live up to its nuclear deal commitments even if did reenter.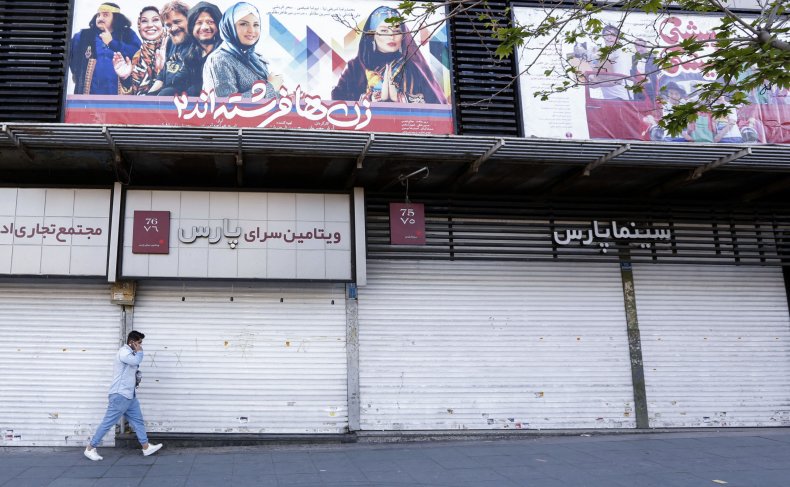 With faith in the U.S. and Europe waning, Iranians have increasingly looked toward the East, striking agreements with China and Russia. Beijing especially has proven a tantalizing option, as Iranian and Chinese officials signed a 25-year strategic cooperation over the past weekend.
A majority (53%) of Iranians said China today is "more respected than ten years ago," as opposed to 20% who felt it was less respected and 21% who saw no change. Only 12% of Iranians felt the U.S. was more respected, compared to 64% who said it was less respected and 21% who believed its image had not significantly shifted.
A solid 83% thought that relations with China were "important" to Iran, yet a far smaller majority of 53% could say the same about their country's ties to the U.S.
At Wednesday's State Department press conference, Price said the administration was undeterred about the growing relationship between Tehran and Beijing, the leading competitor for Washington on the global stage.
Though U.S.-China ties remain tense, Price said the two were "aligned in our interests by and large" in the JCPOA because "Beijing has no interest in seeing Iran either acquire a nuclear weapon or have the ability to acquire a nuclear weapon"—something Iran has always denied seeking.
"That's precisely why China was a member of the P5+1," Price said. "It's precisely why we have this alignment of interests that we'll continue to pursue as we look to ways to find that mutual return to compliance with the JCPOA."