Yogi Berra's Most Memorable Sayings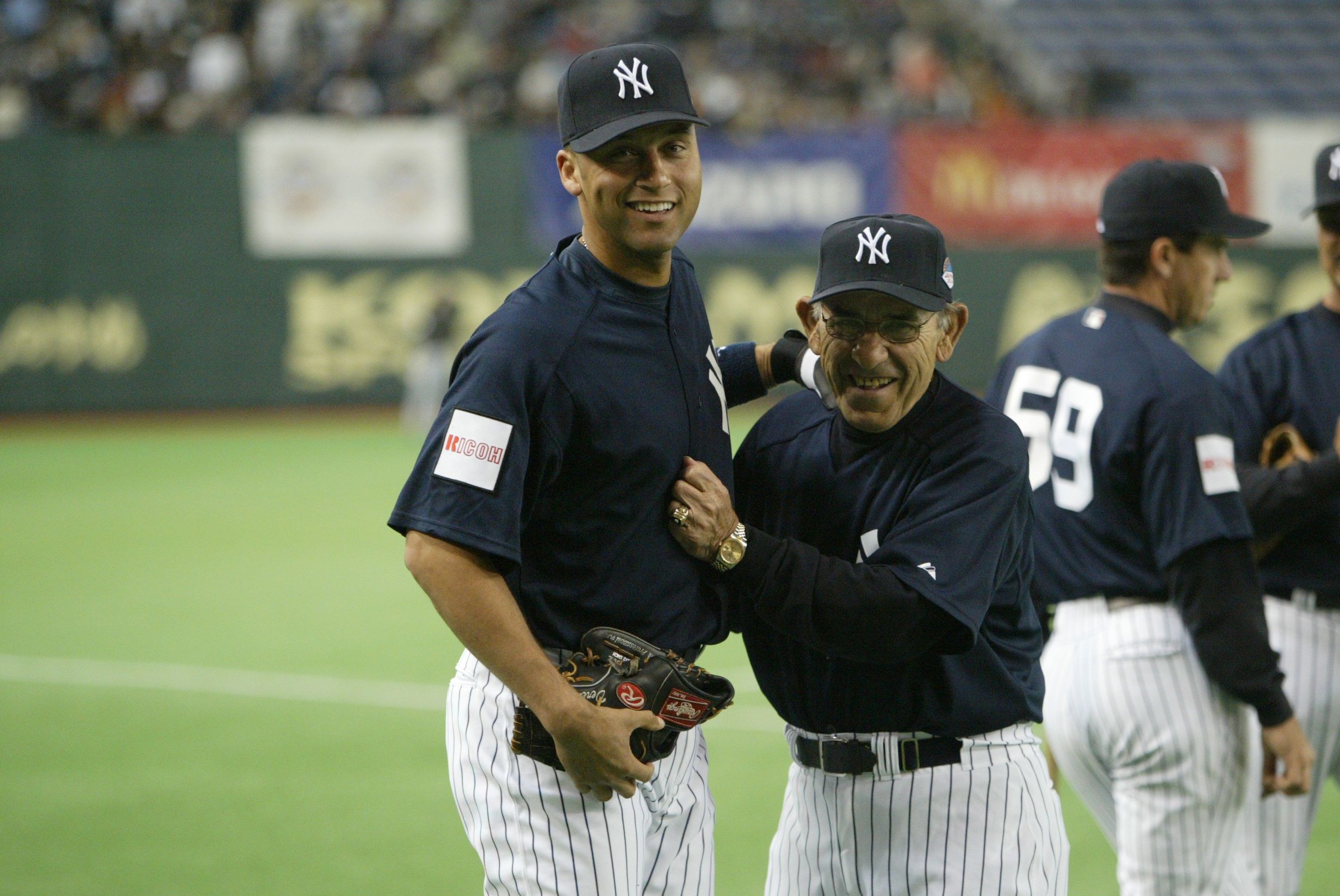 Beloved baseball Hall-of-Famer Yogi Berra died on Tuesday night at the age of 90, leaving behind not only a memorable sports history, but also a widely known paradoxical way with words.
The three-time MVP was a record winner of 10 World Series championships with the New York Yankees. Although some people dispute the origin of his sayings, Berra will be remembered by most for his wise words.
President Barack Obama in a statement on Wednesday called him "an American original," "humble veteran" and "prolific jokester."
"He epitomized what it meant to be a sportsman and a citizen, with a big heart, competitive spirit and a selfless desire to open baseball to everyone, no matter their background," he added.
Here's a look at some of Berra's life wisdom, better known as his "Yogi-isms."
​On sports:
"Baseball is 90 percent mental, and the other half is physical."
"It ain't over till it's over."
"We made too many wrong mistakes."
"How can you think and hit at the same time?"
"It's like déjà vu all over again."
"Congratulations. I knew the record would stand until it was broken."
On travel:
"When you come to a fork in the road, take it."
"If you don't know where you're going, you'll end up someplace else."
"Why buy good luggage? You only use it when you travel."
On finance:
"A nickel ain't worth a dime anymore."
On education:
"You can observe a lot by just watching."
When someone asked Berra how he liked school, he said, "Closed."
On golf:
"I think they just got through marinating the greens."
On advice:
"Take it with a grin of salt."
On life:
"You can see a lot just by observing."
"It gets late early out here."
"The future ain't what it used to be."
"The doctors x-rayed my head and found nothing."
On death:
"Always go to other people's funerals, otherwise they won't come to yours."