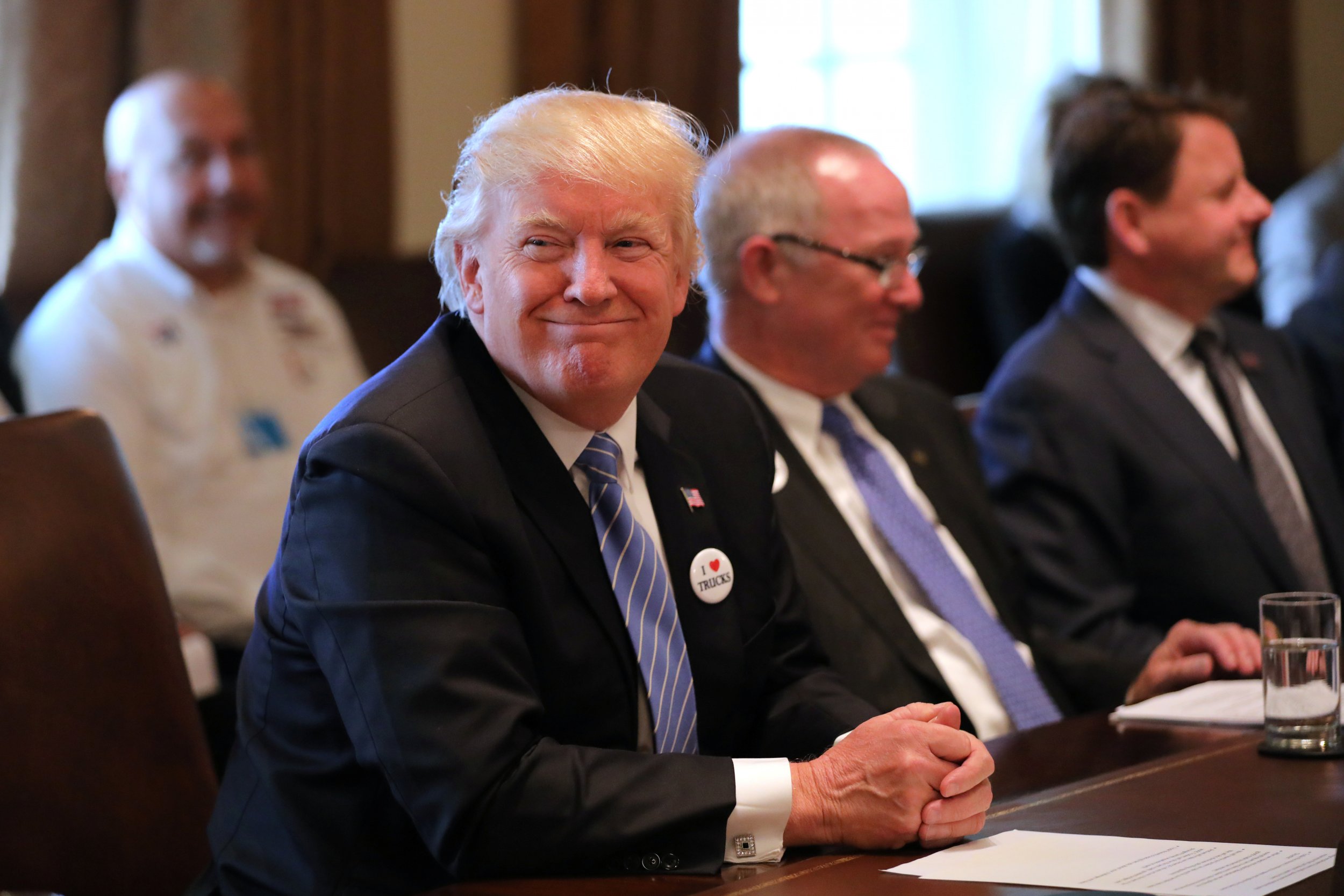 A majority of Americans don't like the job President Donald Trump is doing. But his lowest approval rating still outpaces the same figure for President Ronald Reagan, according to a survey released by Gallup this week.
Trump's approval rating fell to a new low of 36 percent Monday after the president's Obamacare replacement, the American Health Care Act, failed Friday in spectacular fashion. Speaker of the House Paul Ryan was forced to pull the bill when it became clear that Republicans didn't have the votes to pass the controversial measure.
Still, the lowest-recorded approval rating for Reagan, the modern icon for Republicans, stands at 35 percent, according to Gallup. The 40th president hit bottom in early 1983 amid worries about the economy. Trump has already dipped lower than his predecessor, former President Barack Obama, ever did. Obama's lowest approval was 38 percent.
Other modern presidents who registered lower approval ratings include George W. Bush (25 percent), George H.W. Bush (29 percent), Jimmy Carter (28 percent), Richard Nixon (24 percent), Lyndon Johnson (35 percent) and Harry Truman (22 percent).
It's worth nothing, however, that Trump is barely two months into his fledgling presidency, typically a time for forgiving approval ratings. Trump's 37 percent approval rating last week was already a record-low for any president at that point in his presidency. At about this time in March 2009, for instance, 61 percent of the U.S. approved of Obama's job performance. Gallup has never pegged Trump's support above 46 percent, a figure recorded just after the inauguration in January.
And while Trump's lowest point might remain a skosh above Reagan's, by the time the GOP icon left office, his approval rating had climbed to above 60 percent.
John F Kennedy had the highest overall average approval rating, 70.1 percent, of any president measured by Gallup. President Franklin D. Roosevelt was also quite popular, his average approval rating at nearly 65 percent.