The Most Populous Chain Stores in America
Chain stores may be in decline due to the growing prevalence of online shopping, but data suggests stores still play a pivotal role in today's retail world.
The U.S. National Retail Federation's (NRF) latest rankings show the industry's largest companies in 2020 still each boasted thousands of physical stores.
David Marcotte, of Kantar SVP Retail Insights, which provided the data for NRF's list, said the industry will face changes and challenges for the foreseeable future.
He told Newsweek: "2019 was the last boring year with boring predictions. 2020 was chaos, with every week having new realities to being in business.
"2021 has been more stable, but with fewer items, fewer promotions, and less investment in the store; the shoppers still don't seem to care about experience.
"2022 will be interesting as competition returns and M&A [Mergers & Acquisitions] really takes off but with a very fragile supply chain making every decision dependent on having the product on hand before committing to shoppers."
Marcotte warned that the pandemic might not be the only threat to retailers on the horizon.
"Everything in 2021 and 2022 will be about the fragile supply chain, one where every single part is under such stress that any minor disruption takes the whole down."
These are the retail chains with the most stores in the U.S. in 2020.
20. Apple Stores
271 stores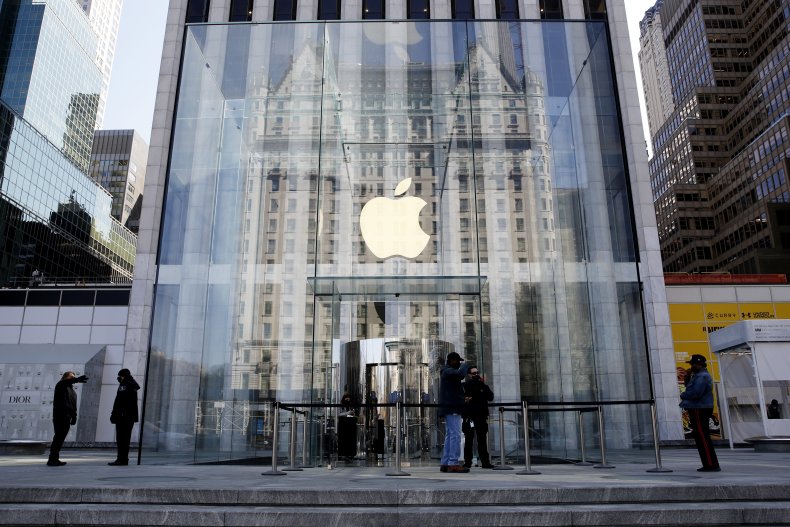 Apple stores with long queues snaking around the block on the eve of the latest gadget release are ingrained in popular culture.
iPhone 13's September 2021 release was no exception, however, many customers prefer to buy online.
19. H-E-B Grocery
338 stores
The privately held supermarket chain based in San Antonio has hundreds of stores throughout the Texas.
The company, founded in 1905, has become the state's largest private company and the number one food retailer in the area.
18. Amazon
523 stores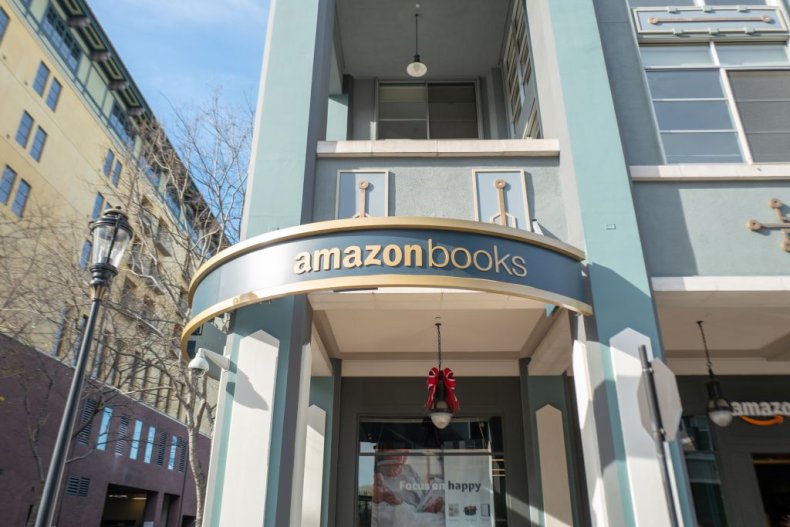 As well as being a giant of online retail, Amazon has a range of stores: Amazon Books, food store Amazon Fresh, 4-Star and Pop UP.
Not bad for a company that started out selling paperbacks from a garage.
17. Costco Wholesale
548 stores
Boasting annual net sales of $102.8 billion, Costco Wholesale is believed to be the second-largest retailer in the U.S.
The retail outlet has a unique membership warehouse club model, meaning Costco products are only available to members.
16. Best Buy
975 stores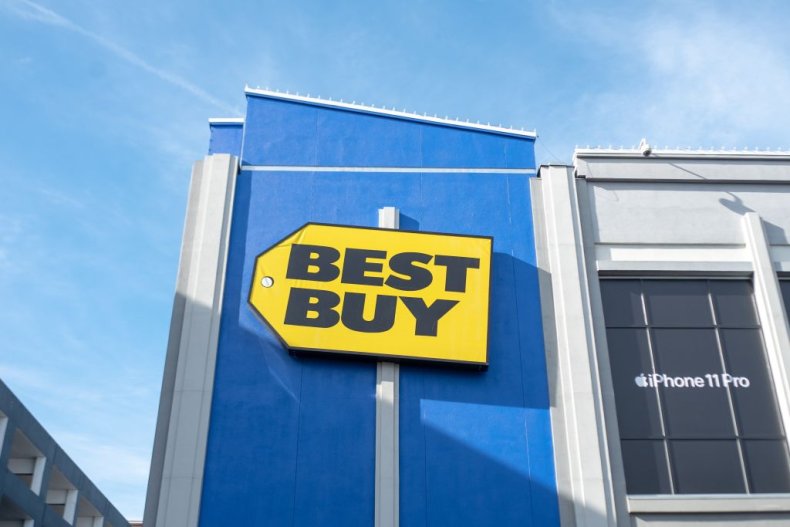 Best Buy is one of the leading providers of technology products, services and solutions in the U.S.
According to its website, the company is involved in more than 1.5 billion transactions a year.
15. Publix Super Markets
1,521 stores
Publix is one of the fastest-growing employee-owned supermarket chains in the U.S.
Founded in 1930, the grocery chain is now available in Florida, Georgia, Alabama, South Carolina, North Carolina, Tennessee and Virginia.
14. Lowe's Companies
1,734 stores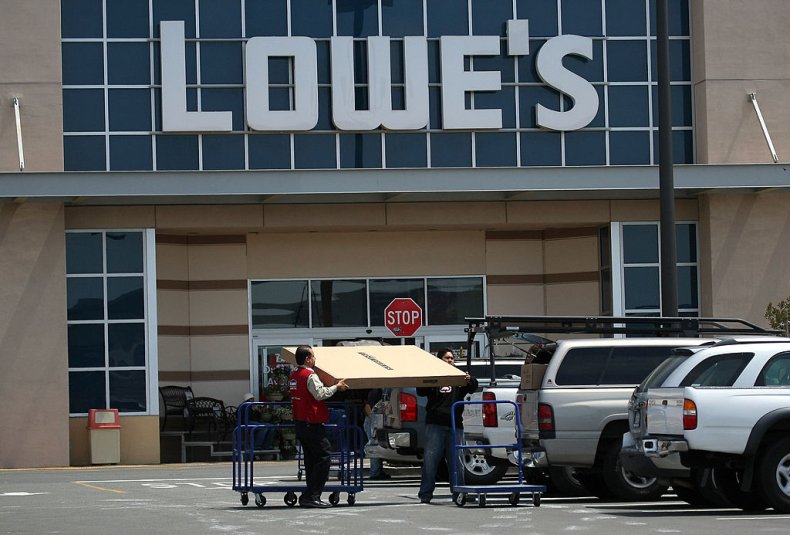 Lowe's is an American retail company specializing in home improvement.
Members of the public can browse for tools, appliances, building supplies, carpet, bathroom, lighting and more, while professionals can take advantage of trade discounts.
13. Target
1,897 stores
Savvy shoppers in the U.S. use Target stores to purchase everything from groceries and essentials, to clothing and electronics.
The American retail corporation is thought to be the eighth largest by revenue in the U.S.
12. The Home Depot
1,974 stores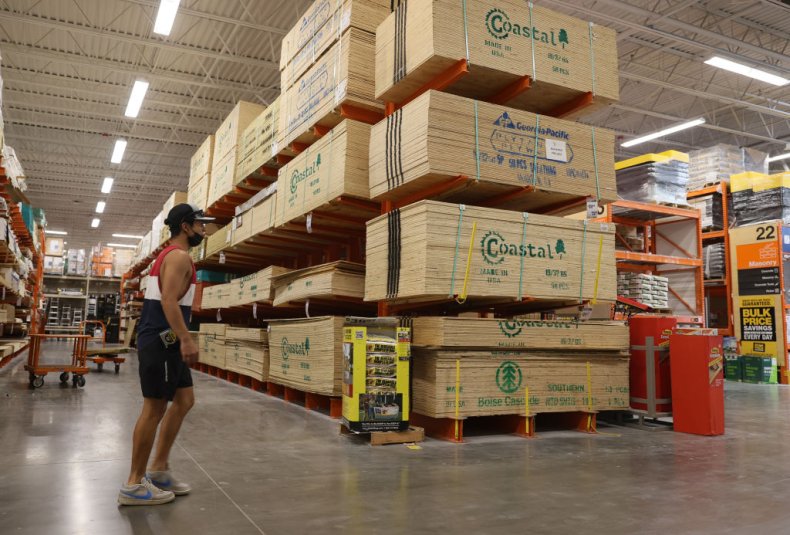 Home Depot is the largest home improvement retailer in the U.S., supplying tools, construction products and many more.
The chain, which was founded in the late 1970s, is primarily found in big-box format stores across the country.
11. Royal Ahold Delhaize
1,985 stores
The Dutch grocery retail company operates supermarkets, convenience stores, hypermarkets, in addition to having a sizeable online presence.
10. Albertsons Companies
2,289 stores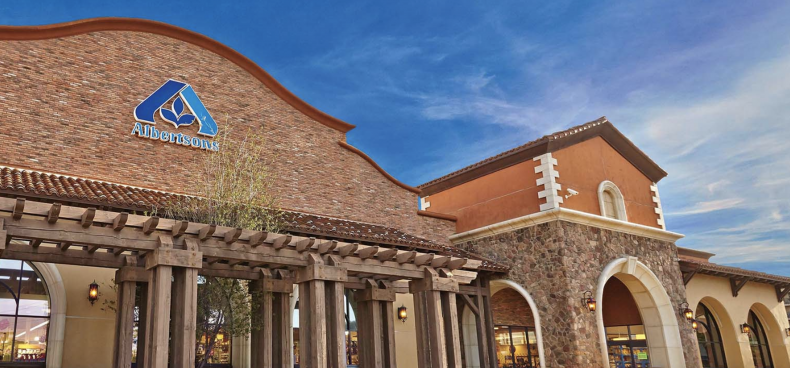 This American grocery company is a staple of the U.S high street and reportedly had 270,000 employees in the fiscal year 2019.
Albertsons is also believed to be North America's second-largest supermarket chain.
9. Aldi
2,619 stores
Aldi has more than 10,000 supermarkets in 20 countries around the world.
Founded by brothers Karl and Theo Albrecht in 1946, today it boasts an estimated combined global turnover of more than €50 billion ($57.88 billion)
8. The Kroger Co.
2,922 stores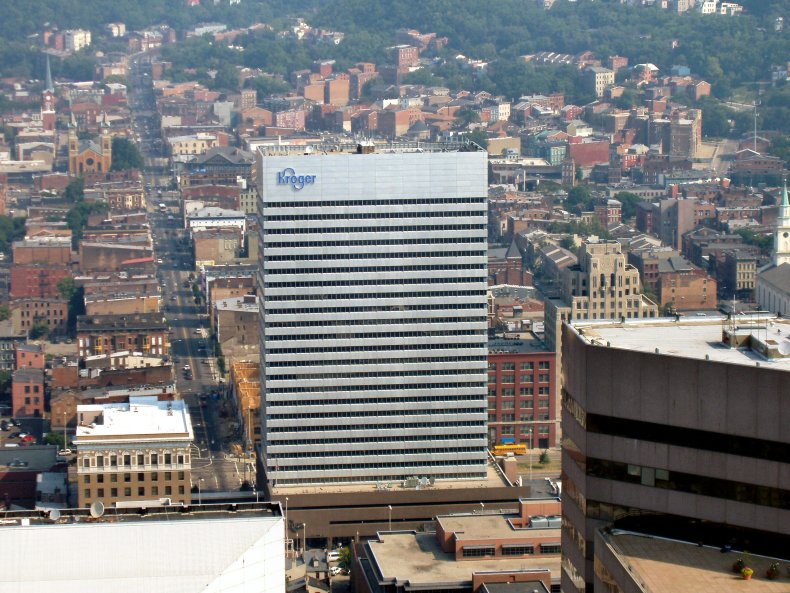 The American retail company founded by Bernard Kroger in 1883 in Cincinnati is the largest supermarket in the U.S. by revenue.
Kroger is also the seventh-largest American-owned private employer in the country.
7. Dollar Tree
15,375 stores
Dollar Tree, formerly known as Only $1.00, is a U.S. chain of discount variety stores selling items for $1 or less.
The Fortune 500 company and operates more than 15,000 stores throughout the 48 contiguous U.S. states and Canada.
6. CVS Health Corporation
9,813 stores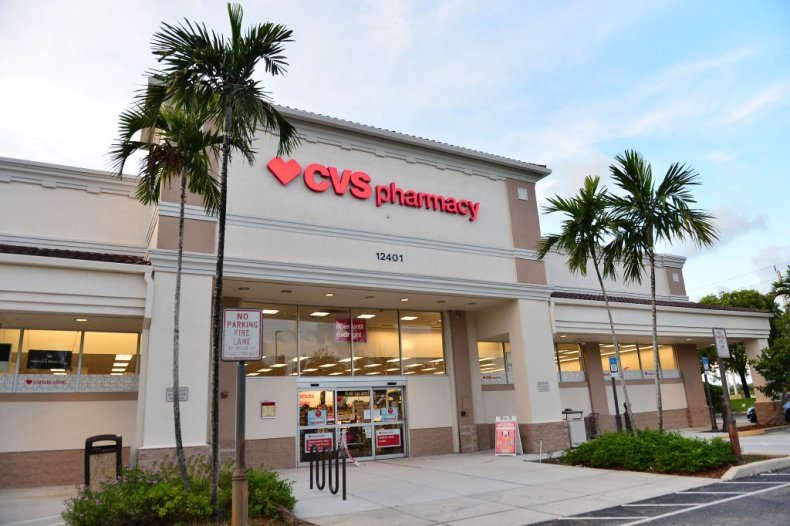 CVS Health Corporation is a U.S. healthcare company is one of the world's seventh-largest companies by revenue.
The company owns many brands, including retail pharmacy chain CVS Pharmacy, pharmacy benefits manager CVS Caremark and Aetna, a health insurance provider.
5. Walgreens
8,760 stores
Walgreens Boots Alliance is the holding company, headquartered in Illinois, for pharmacy chains Walgreens and Boots, among many others.
The company employs more than 450,000 people across more than 25 countries.
4. Walmart
5,253 stores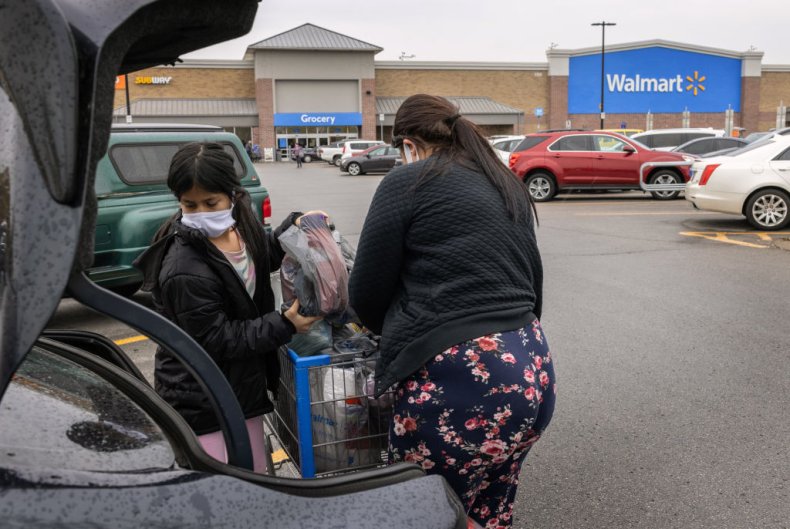 This American multinational retail corporation operates a chain of hypermarkets, discount department stores and grocery stores.
Walmart is the world's largest company by revenue, as well as being the world's largest private employer, with 2.2 million employees.
3. Ace Hardware
4,647 stores
Ace Hardware Corporation is an American hardware retailers' cooperative based in Illinois.
In addition to being the world's largest hardware retail cooperative, Ace is the largest non-grocery U.S. retail cooperative.
2. TJX Companies
3,264 stores
This U.S. multinational off-price department store corporation is headquartered in Massachusetts.
The retailer is perhaps best known as the leading off-price retailer of apparel and home fashions in the U.S.
1. Dollar General
17,348 stores
The retailer with the greatest physical store presence in the U.S sells an assortment of the most popular brands at competitively low prices.
Dollar General has grown to become one of the most profitable stores in rural America, reaching revenue of approximately $27 billion in 2019.