Most Saved or Paid Debt With First Two Stimulus Checks—Experts Expect Same for Biden's $1,400
Eligible Americans will get one step closer on Wednesday to receiving a $1,400 stimulus check.
The House of Representatives is expected to pass the final version of President Joe Biden's $1.9 trillion coronavirus relief package. The legislation will then be sent to the White House and is anticipated to be signed into law later this week.
The bill directs the $1,400 direct payments to individuals earning up to $75,000 and married couples making up to $150,000. It will be the largest check to date, as eligible Americans received $1,200 under the CARES Act in March of last year and an additional $600 under the stimulus deal reached in December.
Biden has touted the checks, stating they will help "provide immediate relief for millions of people that are going to be able to use it in a very constructive way and also grow the economy in the process."
But experts expect that most people will either save the cash or use it to pay off debt—just like they did with the first two payments.
Research conducted by three economists last August found that half of U.S. households said they used the $1,200 check provided by the CARES Act to pay down debt and a third of households put the money into savings. Just 15 percent of people had spent most of the check.
Yuriy Gorodnichenko and Michael Weber, two authors of the study, told Newsweek that they have discovered a similar trend for the $600 stimulus payments that were approved by Congress and then-President Donald Trump in December.
"It's not published yet, but we basically found the same result," Gorodnichenko said. "And if we see it two times, we are probably going to see it a third time, too."
Weber agreed that he expects to see very similar results for the $1,400 stimulus check in the "near-term," but noted that vaccine distribution and the resulting reopening of the economy could spur more spending down the road.
Still, Gorodnichenko said a third stimulus was necessary and praised the stricter income limits imposed on the payment. Unlike previous bills, checks under Biden's plan will phase out at $80,000 for individuals and $160,000 for joint filers.
"Giving money to high-income people is not exactly a waste but it's less effective in stimulating the economy," he said. "The fact that the new stimulus is going to concentrate the payments towards low-income people is a good thing. It should make us more effective in the sense that people are more likely to spend their payments on consumer goods and services."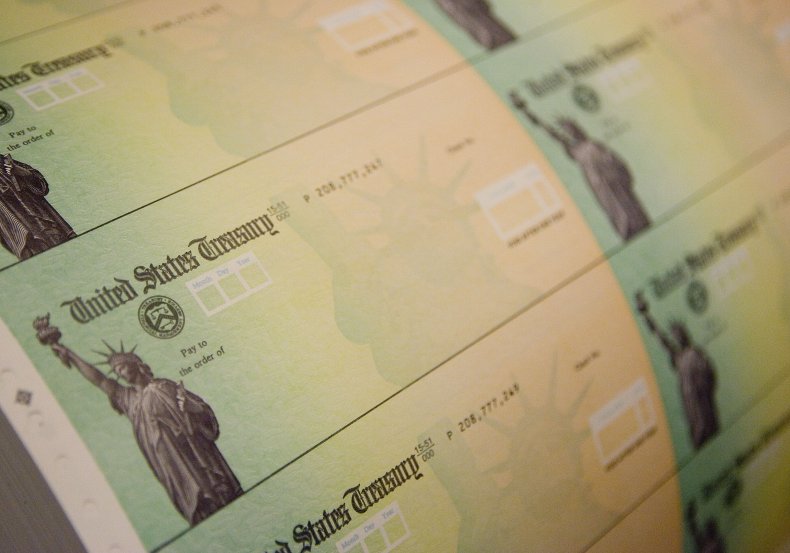 Eligibility for the third stimulus check will be based off the 2019 or 2020 tax return. Experts have advised people who saw a drop in income or added a new dependent last year to file their tax return as soon as possible in order to maximize their payment.
Biden is expected to sign the bill before March 14—the day key unemployment benefits expire—which means checks could be sent out or deposited into bank accounts anywhere from a few days to a week following that.
White House press secretary Jen Psaki said Tuesday that unlike his predecessor, Biden's name will not appear on the $1,400 stimulus check. She told reporters during the briefing that the president didn't think the inclusion of his signature on the payments "was a priority or a necessary step. His focus was on getting them out as quickly as possible."
Psaki also said the government plans to expand electronic payments, which are "substantially faster" than checks.