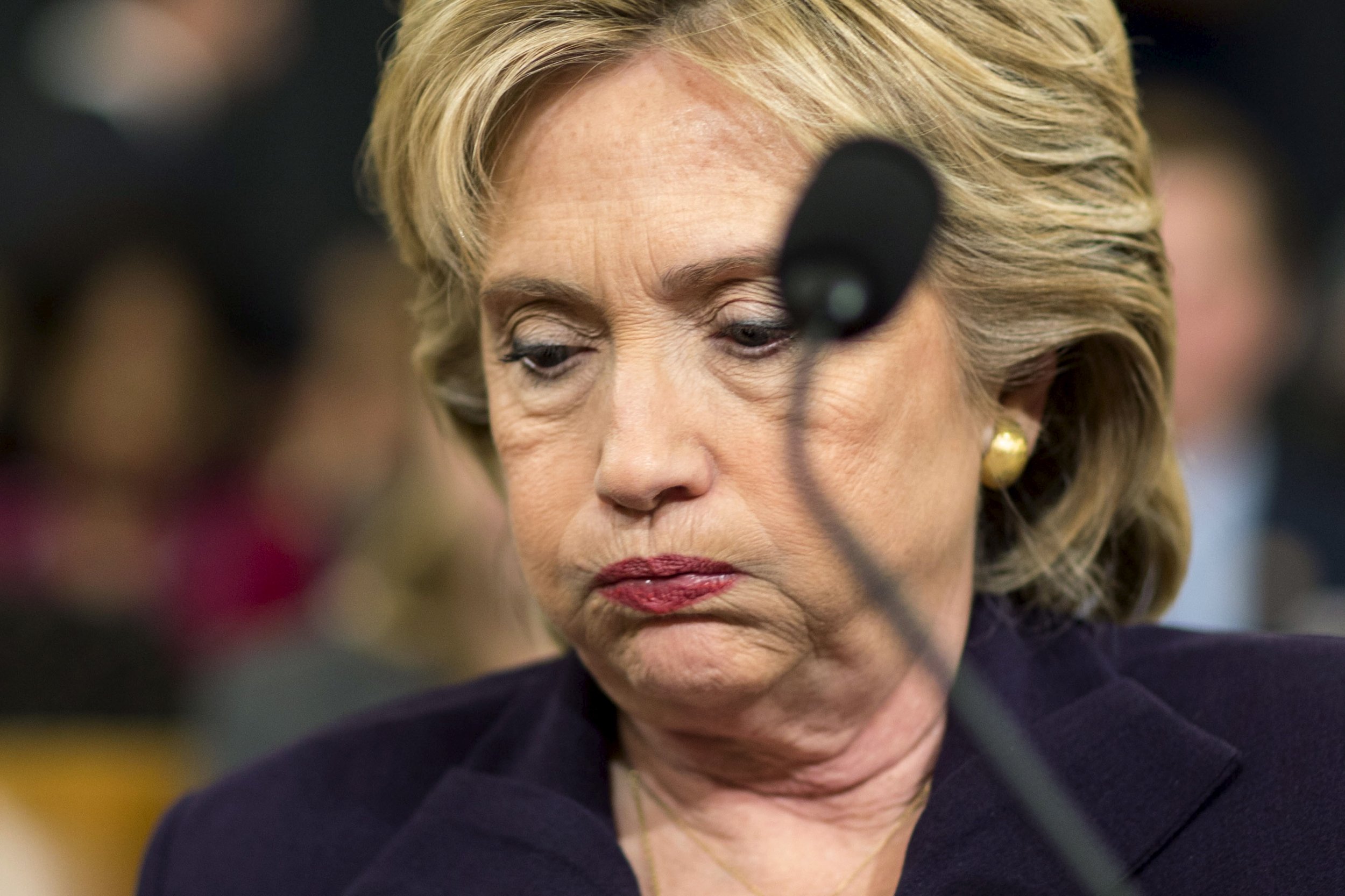 A majority of people believe Hillary Clinton committed a crime by using a personal email address during her time as secretary of state, and more than 50 percent want to see the files from the FBI's investigation made public, a new poll shows.
The Rasmussen Reports survey, released on Tuesday, shows 64 percent of likely U.S. voters believe Clinton is likely to have broken the law with her use of a private email server, while 30 percent believe it is unlikely she broke the law in doing so.
Of the 64 percent who believe Clinton is likely to have broken the law, 44 percent responded in the survey, conducted between August 31 and September 3, that it was "very likely" she did so, while 11 percent thought it was "not at all likely" Clinton broke the law.
The poll also found that the majority of voters (54 percent) thought the FBI should release its files on the investigation of Clinton's unauthorized use of a private email server, while 32 percent did not believe the FBI should make those files public and 14 percent are unsure whether the files should be released.
The vast majority of Republicans (77 percent) want to see the FBI release the emails, although the bureau recently declined a request for the investigation files to be made public. Only a minority of Democrat voters (34 percent) believe the files should be released.
The FBI's investigation of Clinton was widely discussed during the presidential election campaign, with then-FBI Director James Comey deciding against a recommendation of criminal charges against the former secretary of state.
However, Comey's October 28 letter to Congress shortly before the election, in which he said the investigation was being reopened, is among the factors Clinton blames for her defeat in last November, although Comey emailed once again several days before the election to say the investigation was again closed.
"I was on the way to winning until the combination of Jim Comey's letter on October 28 and Russian WikiLeaks raised doubts in the minds of people who were inclined to vote for me but got scared off, and the evidence for that intervening event is, I think, compelling [and] persuasive," Clinton said at a Women for Women event in New York in May, according to The Washington Post.
During the election campaign, Donald Trump had pledged to appoint a special investigator to look into Clinton's email use if he won the race for the White House. However, he dialed back on this promise following his election win, in a move that angered some GOP voters who had hoped to see a further investigation of Clinton.