Most Voters in Florida, Michigan and Arizona Disapprove of Trump's Handling of COVID and Racial Inequality: Polls
Significant majorities of voters in Arizona, Michigan and Florida disapprove of President Donald Trump's response to the novel coronavirus pandemic and racial inequality, as Democratic presidential candidate Joe Biden is the frontrunner in each of those swing states, according to new polling by CNN.
The survey results, which were published on Sunday morning, show that 60 percent of Arizona voters disapprove of Trump's handling of the pandemic, while 59 percent disapprove of the president's response to racial inequality. In Michigan and Florida, 59 percent and 57 percent respectively disapprove of the president's response to COVID-19, the disease caused by the novel virus. In both states, 57 percent said they disapprove of his response to racial inequality.
Novel coronavirus infections have surged in Florida and Arizona in recent weeks. Florida reported more than 12,000 new cases on Saturday as well as 124 deaths, according to a tracker by The New York Times. The seven-day average for new infections is near 11,000 per day, while the average death total has risen to 126 per day. In total, the southern state has confirmed more than 414,000 infections and over 5,700 deaths since the start of the pandemic.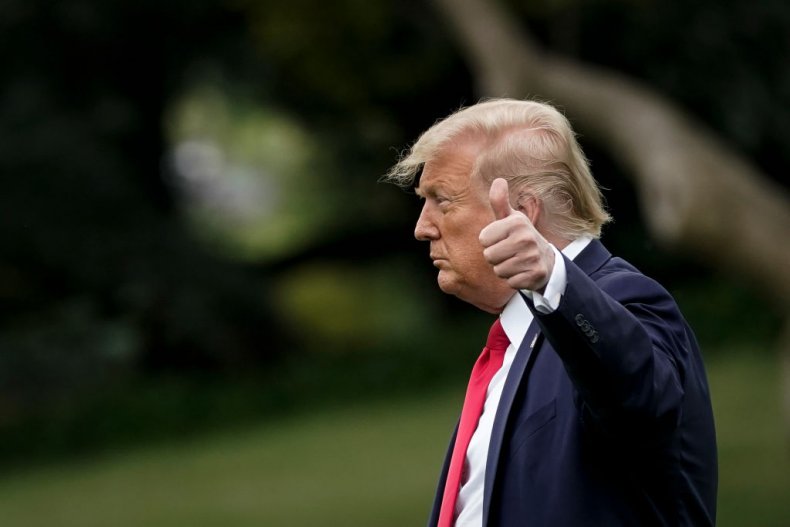 The situation in Arizona has worsened as well, with the southwestern state reporting more than 3,600 new infections on Saturday and 132 deaths. The state's seven-day average of new daily cases is above 2,600, while the state's average of new deaths is about 79 per day.
Additionally, the CNN polling data from Arizona, Michigan and Florida shows Biden ahead by significant margins in each state. That aligns with new polling out of Arizona by NBC News, which shows Trump trailing Biden, as well as polling by CBS News that shows Biden ahead of Trump in Michigan.
In Arizona, a traditionally Republican stronghold that last went blue in the 1996 presidential election for former President Bill Clinton, CNN's survey data shows Trump trailing Biden by 4 points. The Democratic presidential candidate is backed by 49 percent of registered voters whereas Trump is supported by just 45 percent. Meanwhile, a new NBC News/Marist poll shows Biden ahead by 5 points in the southwestern state, with 50 percent compared to Trump's 45 percent.
Michigan, which Trump carried by a narrow margin of 0.2 percent in 2016, appears to be leaning strongly toward Biden. The CNN polling shows the former vice president beating the incumbent president by 12 points, with the backing of 52 percent of voters compared to Trump's support from just 40 percent. CBS News showed Biden with a more modest lead, however, with 48 percent support to Trump's 42 percent.
When it comes to Florida, which the president won by 1.2 percent in 2016, CNN's polling shows Biden ahead by 5 percent. The Democratic candidate is backed by 51 percent of voters in the state, while 46 percent support Trump. Notably, both Florida and Michigan went blue for President Barack Obama in 2008 and 2012, before flipping red for Trump in 2016. Democrats aim to regain these key battleground states, as well as Wisconsin and Pennsylvania, come November.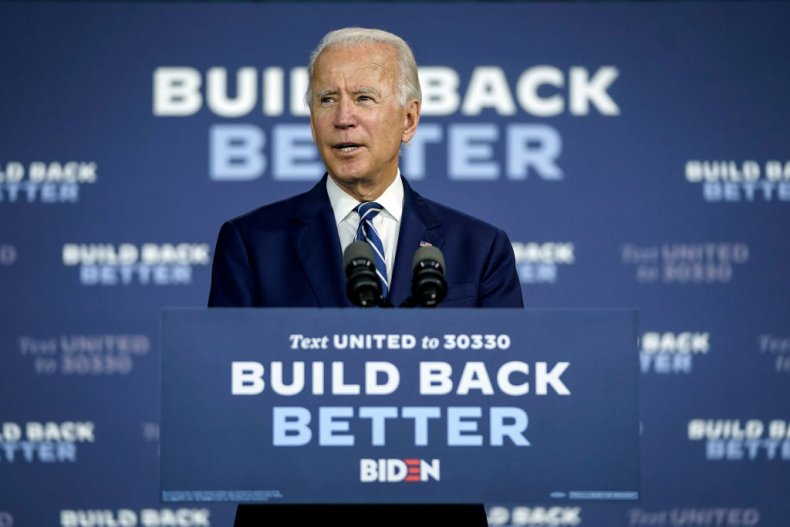 On Friday, Quinnipiac University released polling that shows Biden ahead of Trump by double digits in Florida. The former vice president is supported by 51 percent of respondents and the president is backed by just 38 percent in that survey. That polling demonstrated a significant shift from April, when Biden was backed by just 46 percent of Floridians compared to 42 percent who supported the president.
The Trump campaign and the president have dismissed negative polling, arguing that surveys are generally biased against the president and Republicans. Campaign officials have pointed to 2016, when most pollsters believed former Democratic presidential candidate Hillary Clinton would win. Although Clinton garnered nearly 3 million more individual votes nationwide, Trump won big in the Electoral College after pulling off a series of wins in key battleground states.