The 25 Most Wealthy People in New York
It's pretty expensive to live in New York, but these 25 people don't have any issues footing the bill.
From property tycoons to fashion moguls, 99 billionaires call the Big Apple home, so it's no surprise that the state is home to some of the most expensive real estate on earth—not to mention shopping streets that will break (most people's) bank.
Here are the 25 wealthiest people in New York, according to Forbes.
1. Michael Bloomberg ($59 billion)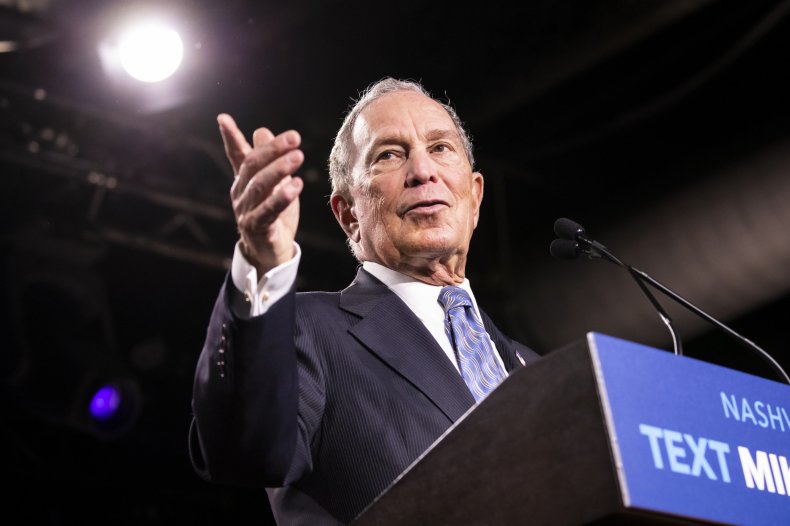 Michael Bloomberg is not only New York's richest man, he's one of the richest men in the world.
Bloomberg cofounded financial information and media company Bloomberg LP in the 1980s and is well known in New York City for being the city's mayor from 2002 to 2013.
He also ran for the Democratic Presidential nomination in 2020, before dropping out in March.
Bloomberg reportedly has eight homes in New York.
2. Julia Koch and family ($42.7 billion)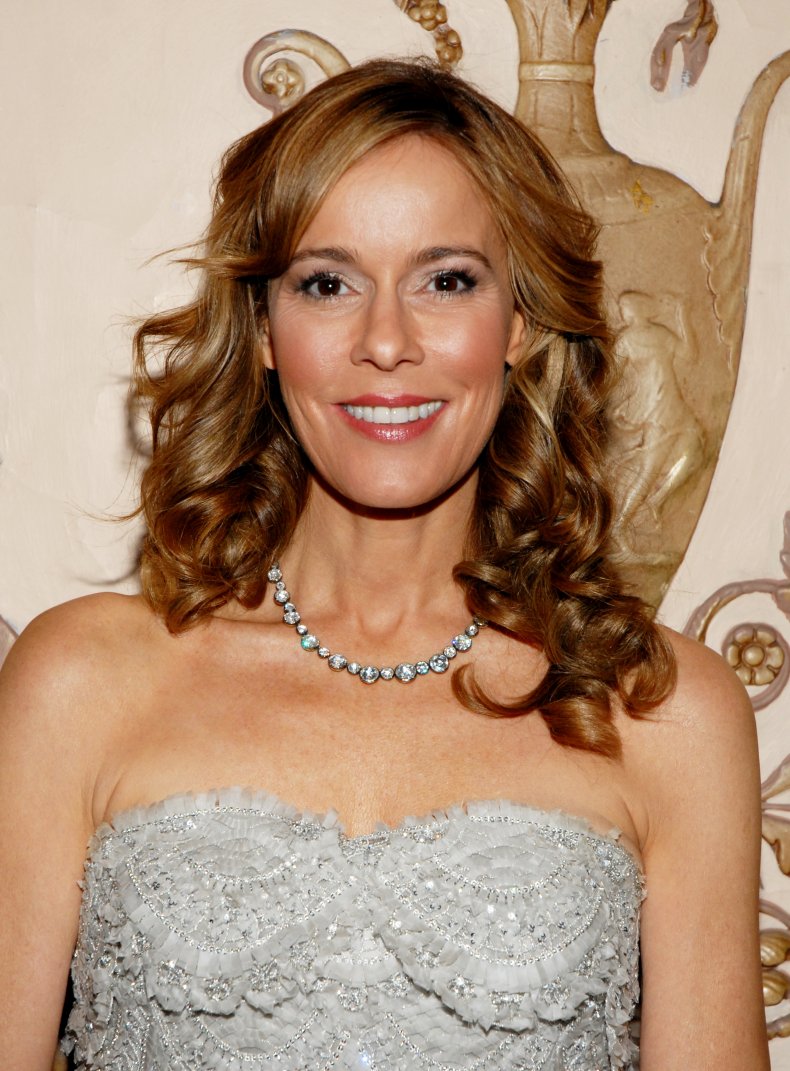 Julia Koch became New York's richest woman when her husband David died in 2019 aged 79, at which time she and her three children inherited a 42 percent stake in Koch Industries.
One of America's largest private companies, Koch Industries is involved in, amongst other things, the manufacturing, refining and distribution of petroleum, finance, commodities trading, and investing.
Koch was left with $143 million worth of real estate in New York City, including her duplex at 740 Park Avenue.
3. Stephen Schwarzman ($33.2 billion)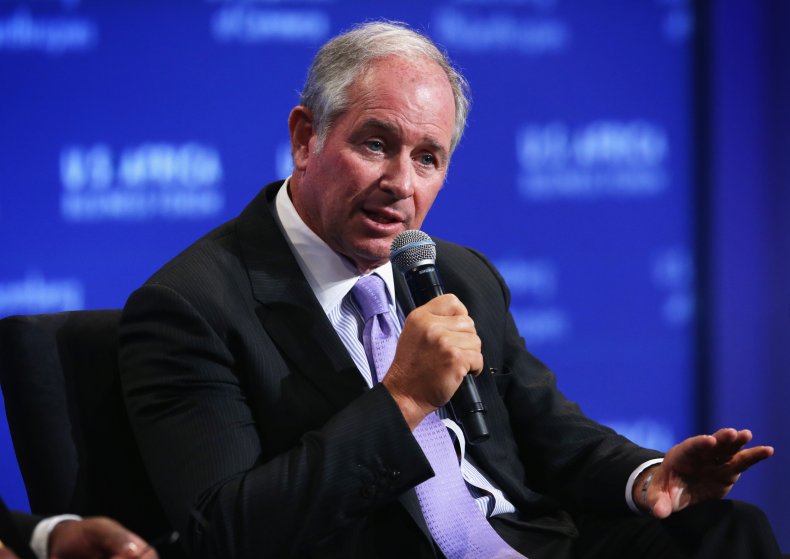 Stephen Schwarzman founded private equity firm Blackstone with fellow billionaire Peter Peterson in 1985, and the company went on to become the world's largest buyout firm, with $538 billion in assets.
He lives in a duplex apartment at 740 Park Avenue previously owned by John D. Rockefeller Jr.
4. Len Blavatnik ($32 billion)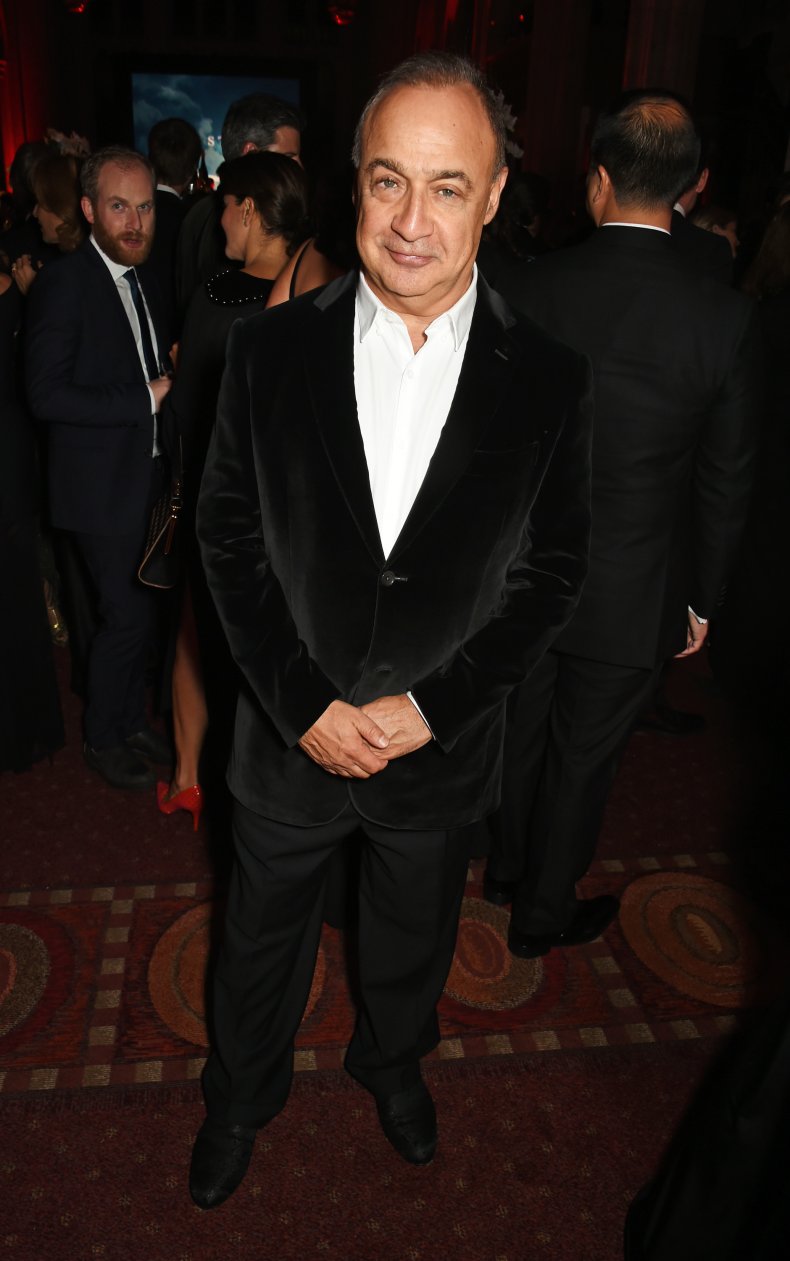 Len Blavatnik owns a property in Manhattan worth an estimated $250 million, and with dual residency in the US and the UK, he can also call himself Britain's richest man.
Blavatnik made his fortune selling his stake in Russian oil company TNK-BP for $7 billion in 2013, and two years earlier, bought Warner Music for $3.3 billion.
He also owns an investment firm, Access Industries, which holds stakes in chemicals firm LyondellBasell, e-commerce firm Rocket Internet and fashion label Tory Burch.
5. Jim Simons ($24.6 billion)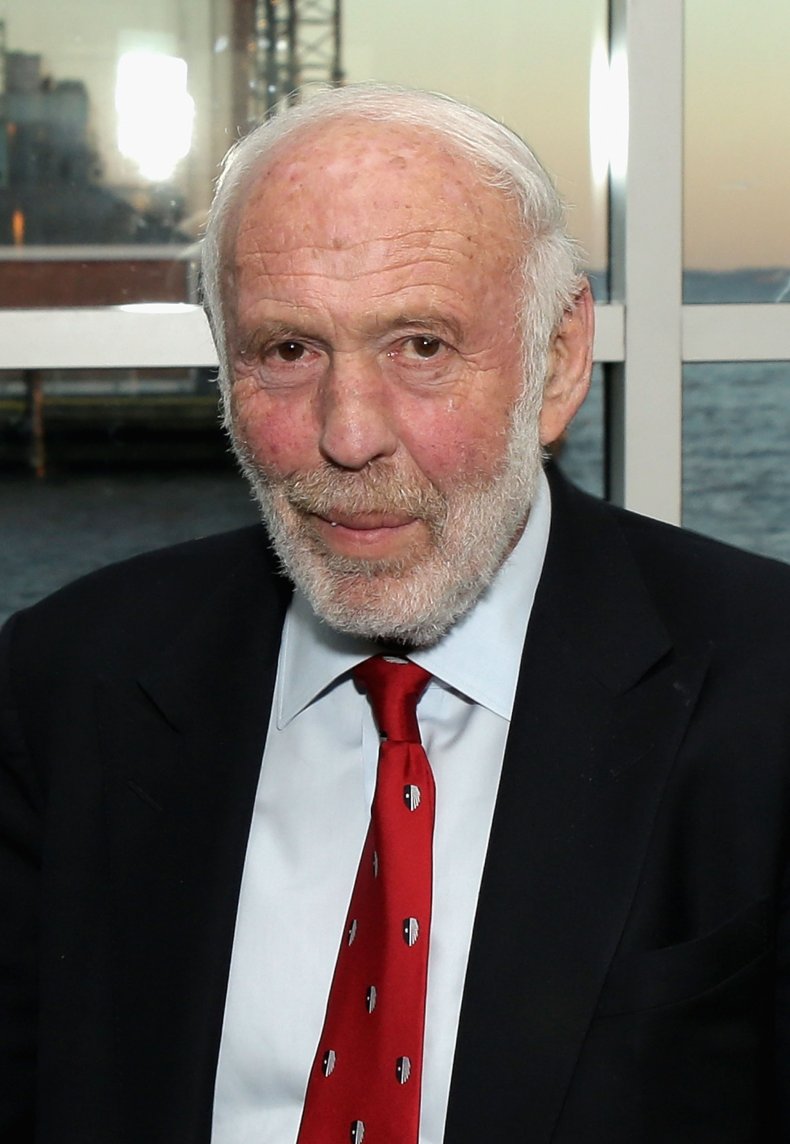 Jim Simons retired in 2010 to the house he shares with his wife near Long Island, and won't have any trouble financing life after work.
He founded Renaissance Technologies, a quantitative trading hedge fund firm that manages about $55 billion.
6. Leonard Lauder ($25.5 billion)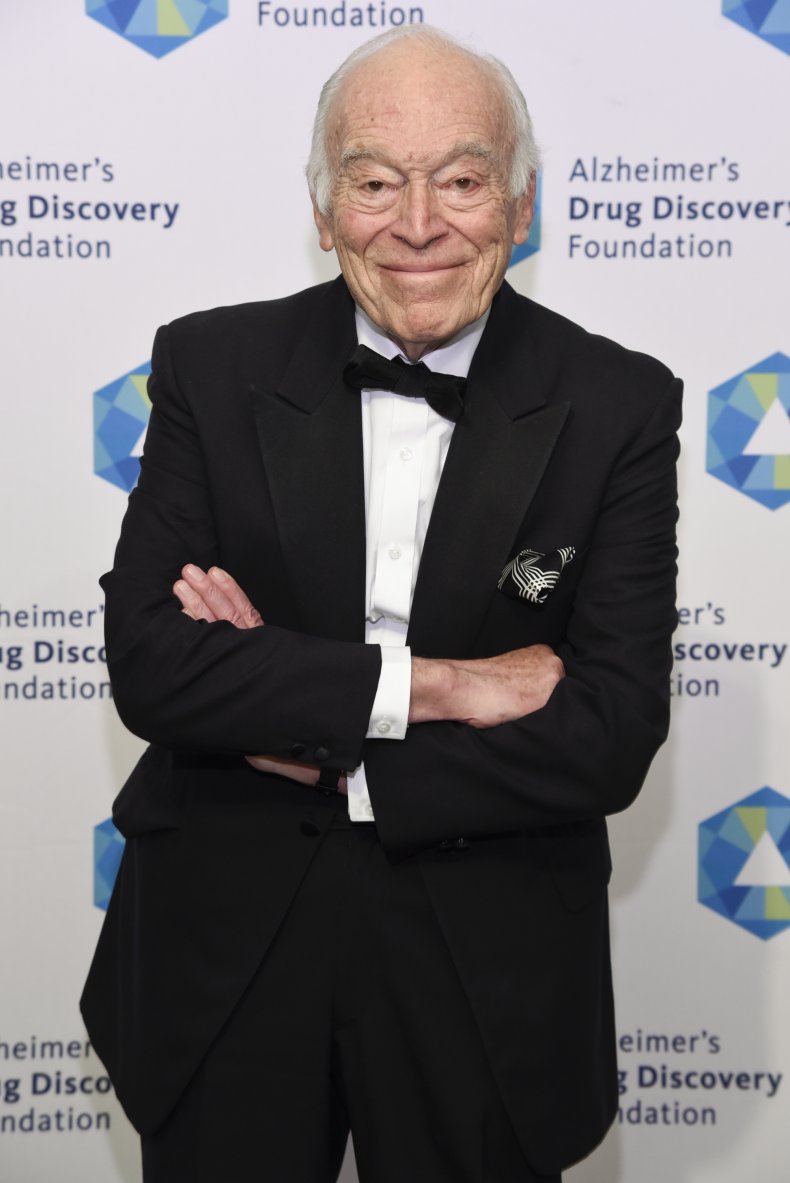 After joining his mother's company Estée Lauder in the late '50s, Lauder spent three decades running the beauty empire, and now acts as chairman emeritus.
He lives on the Upper East Side of Manhattan and has vowed never to leave New York.
7. Rupert Murdoch ($23.5 billion)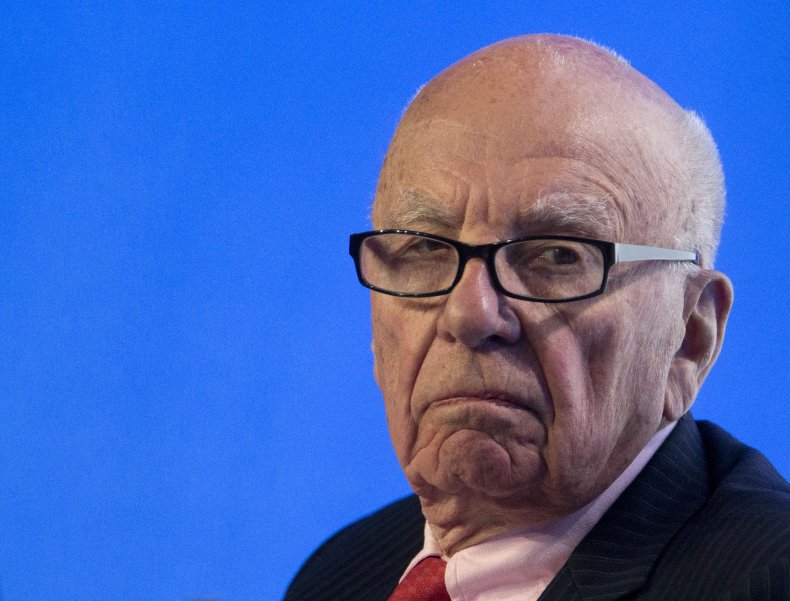 Australian-born Rupert Murdoch is at the head of a global media empire which owns companies like Fox News, The Times of London and The Wall Street Journal.
Places he has lived and owned in New York include three floors of the luxury tower One Madison, which he bought for $57.25 million.
8. Donald Newhouse ($17.6 billion)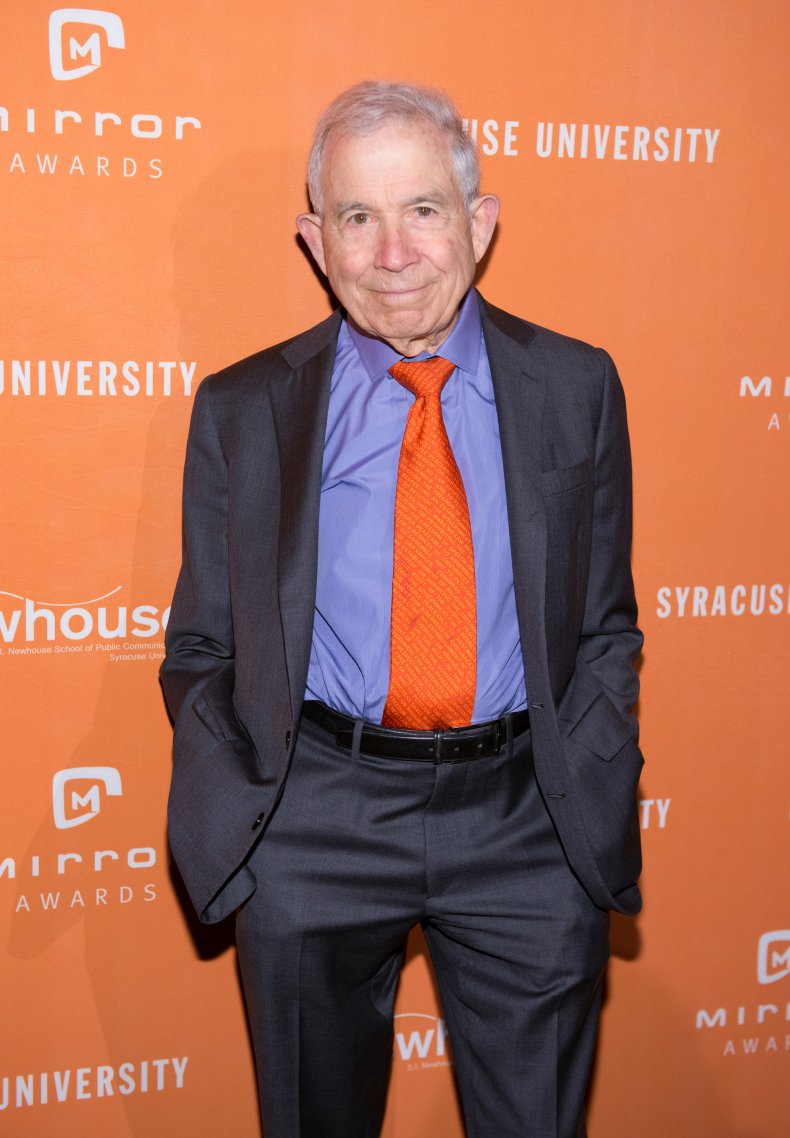 Along with his brother Si, who died in 2017, Newhouse inherited Advance Publications from his father Samuel Irving Newhouse Sr., whose properties include Condé Nast, publisher of such magazines as Vogue, Vanity Fair and The New Yorker and dozens of newspapers across the U.S.
9. Carl Icahn ($15.8 billion)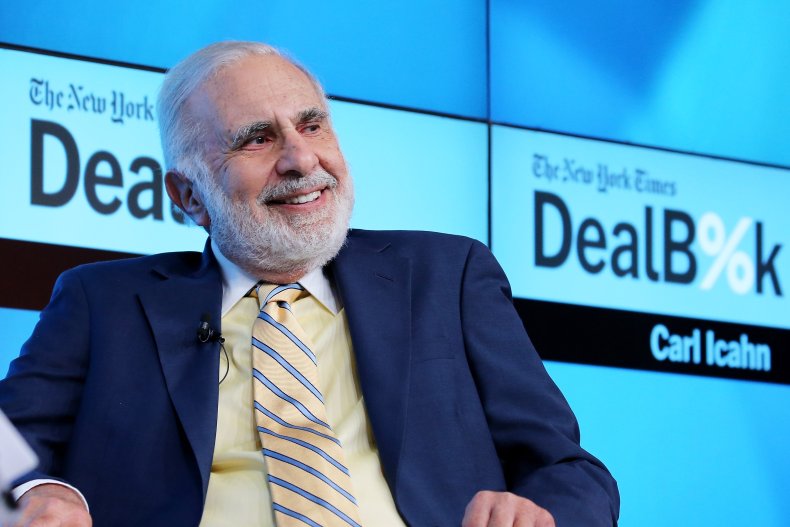 The owner of Icahn Enterprises, Icahn is one of Wall Street's most successful investors.
While New York is where he made his money, he is upping the office to move to Florida this year.
10. Chase Coleman III ($10.3 billion)
Starting out as a hedge fund investor, Coleman's company Tiger Global Management now oversees $40 billion in assets.
He lives in a Fifth Avenue building with his wife Stephanie Ercklentz and their four children, after buying the whole floor.
11. Israel Englander ($9.6 billion)
The son of Polish immigrants, Englander's hedge fund firm Millennium Management manages nearly $50 billion.
He owns an apartment at 740 Park Avenue, as well as 11,600 square feet of townhouse on East 75 Street.
12. Leon Black ($9.4 billion)
Black is the former chairman and CEO of private equity firm Apollo Global Management, which manages over $400 billion in assets, and still owns around 23% of the company after it went public in 2011.
However, he retired earlier this year after it was found that he had paid $158 million to Jeffrey Epstein for tax and other financial services.
He lives in a townhouse on Manhattan's Upper East Side worth $50 million.
13. George Soros ($8.6 billion)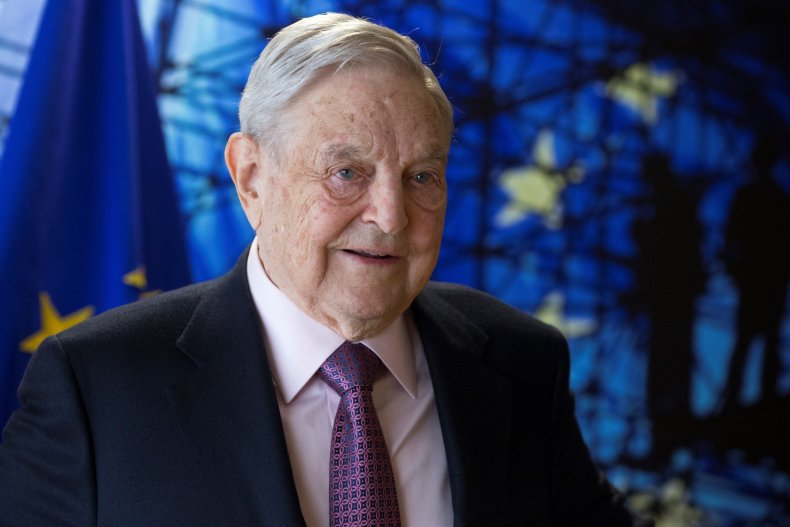 Known as "the man who broke the Bank of England" after earning a billion dollars by shorting the pound, Soros was one of Wall Street's most successful hedge fund tycoons.
He owns multiple New York homes, including an estate in Southampton and an Upper East Side townhouse.
14. Valerie Mars ($8.1 billion)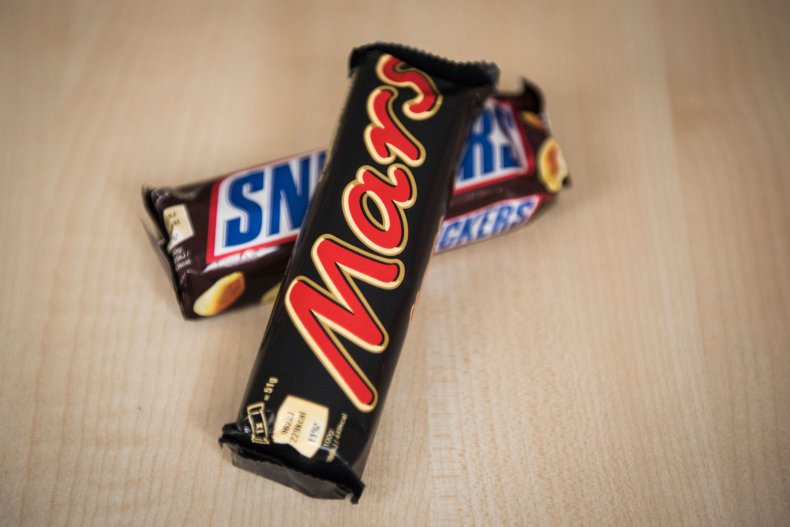 Mars and her three sisters inherited an 8% in the Mars company when their father Forrest Mars Jr died in 2016, and she serves on the board of directors, as well as being vice president of corporate development.
15. David Shaw ($7.3 billion)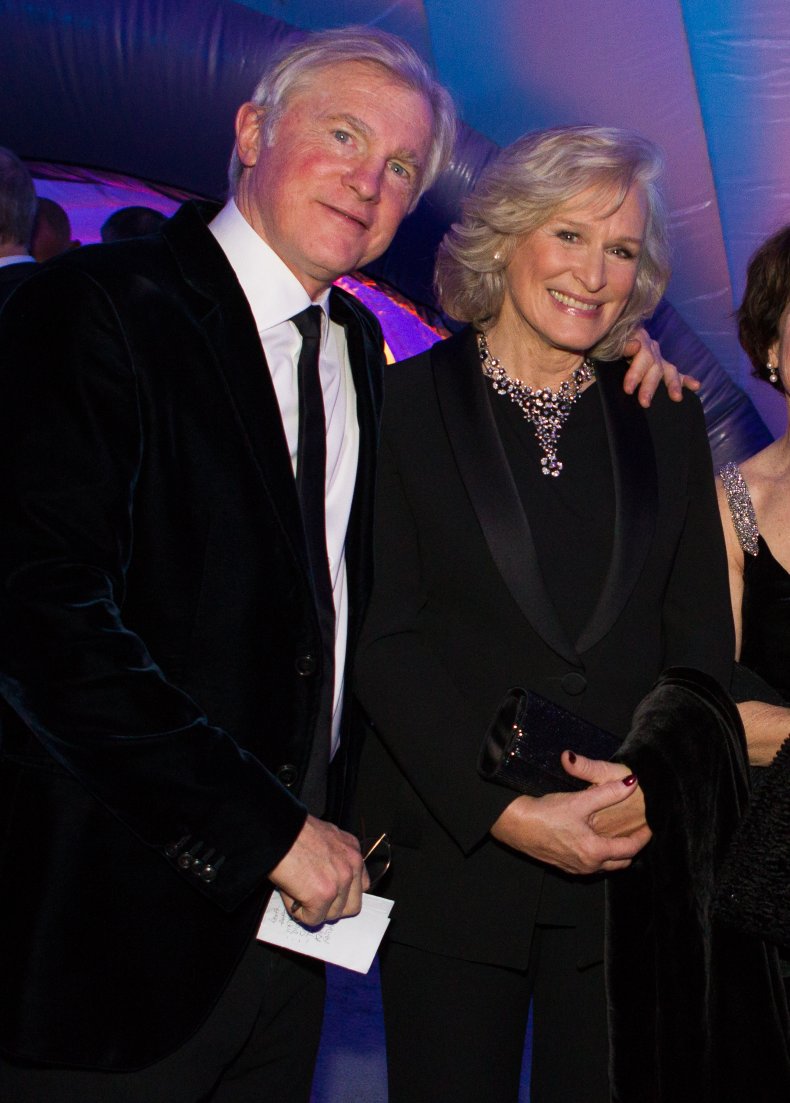 Shaw is the founder of quantitative hedge fund D.E. Shaw, which manages over $50 billion in assets, and is also chief scientist at computational biochemistry research firm D.E. Shaw Research.
He bought a number of mansions in Westchester and combined them to create one massive estate for him, his wife Beth Kobliner and their three children to live in in 2014.
16. Henry Kravis ($7.3 billion)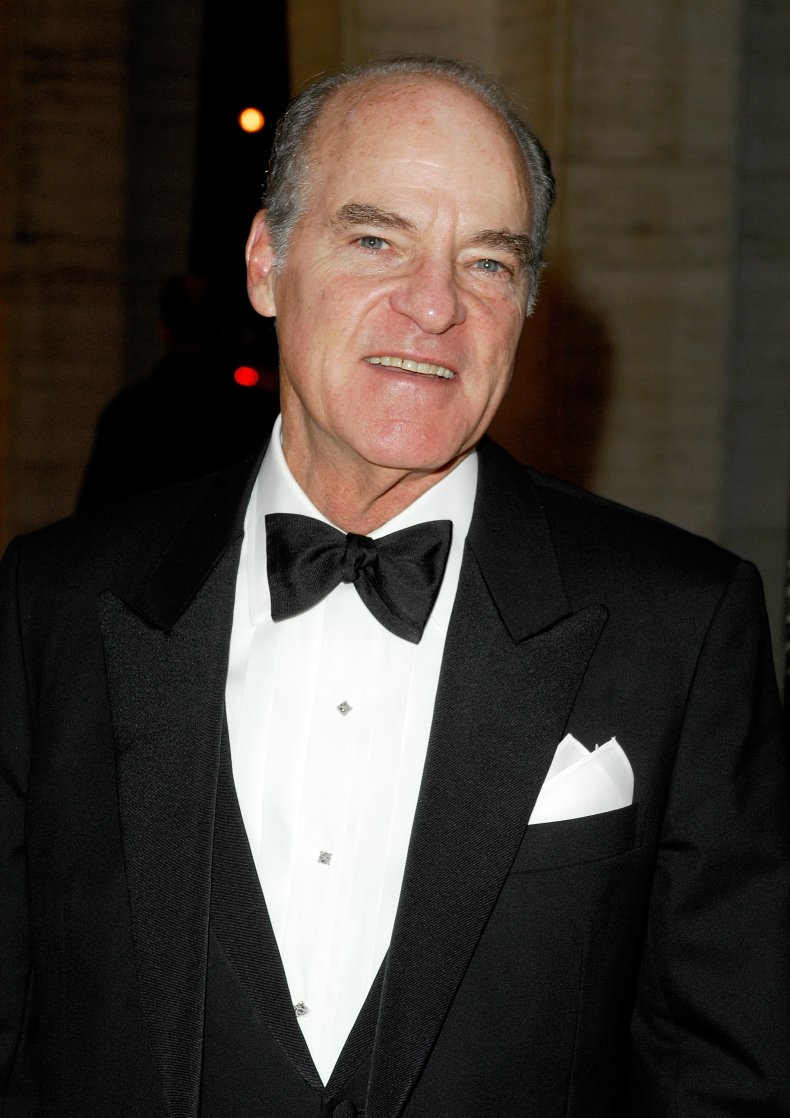 Kravis made his billions as one of the cofounders of private equity firm Kohlberg Kravis & Roberts.
He owns homes in New York City and Southampton.
17. Ralph Lauren ($7.1 billion)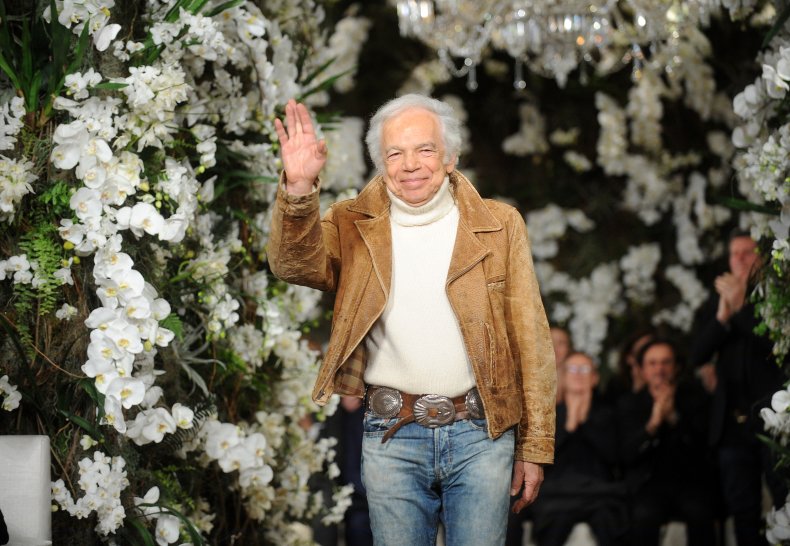 The executive chairman and chief creative officer of fashion empire Ralph Lauren, Lauren famously owns a cattle ranch in Colorado.
However, most of his time, he spends at his 17,000 sq foot manor in Bedford, New York, with his wife Ricky.
18. Stephen Ross ($7 billion)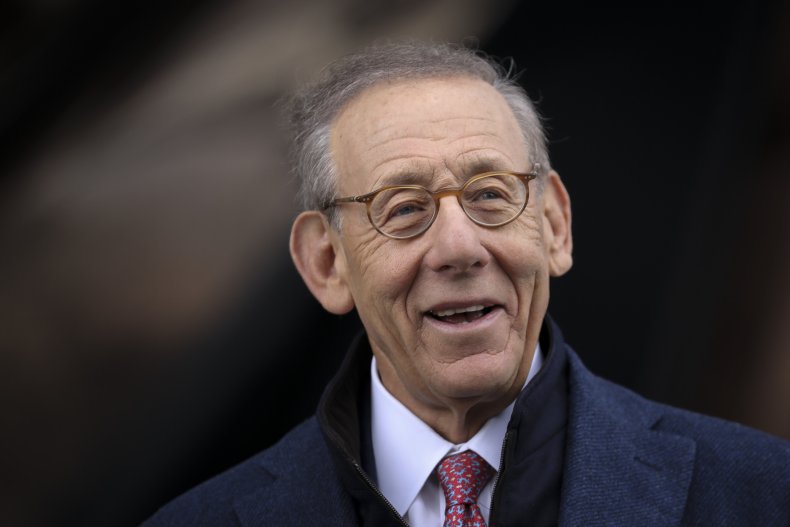 Ross is the founder of Related Companies which has developed or acquired $60 billion worth of properties all around the world, and is also the owner of the Miami Dolphins NFL team.
However, he resides in New York, and previously lived in the Time Warner Center in Manhattan.
19. Bruce Kovner ($6.6 billion)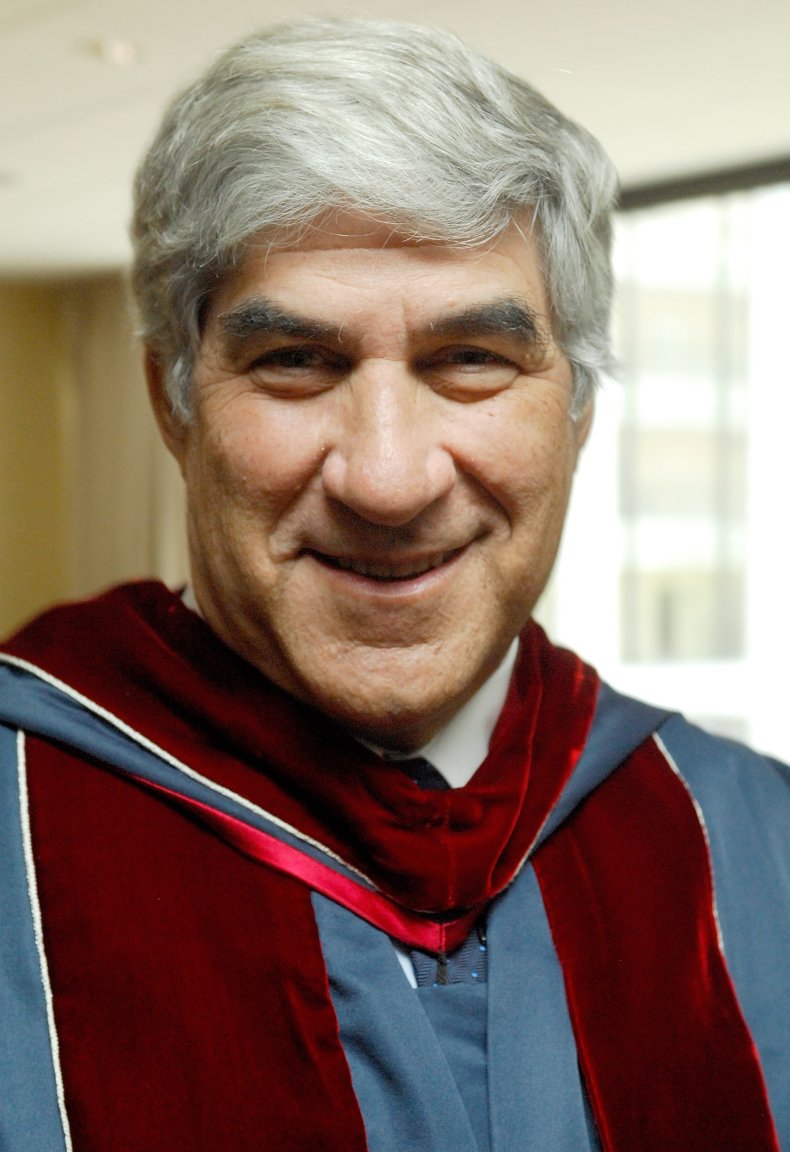 Kovner is the founder of CAM Capital, as well as the founder and chairman of global macro hedge fund Caxton Associates, and as a native New Yorker, he is a supporter of New York institutions like Met Opera, Lincoln Center and Juilliard.
He lives in the Willard D. Straight House on Fifth Avenue.
20. John Overdeck ($6.5 million)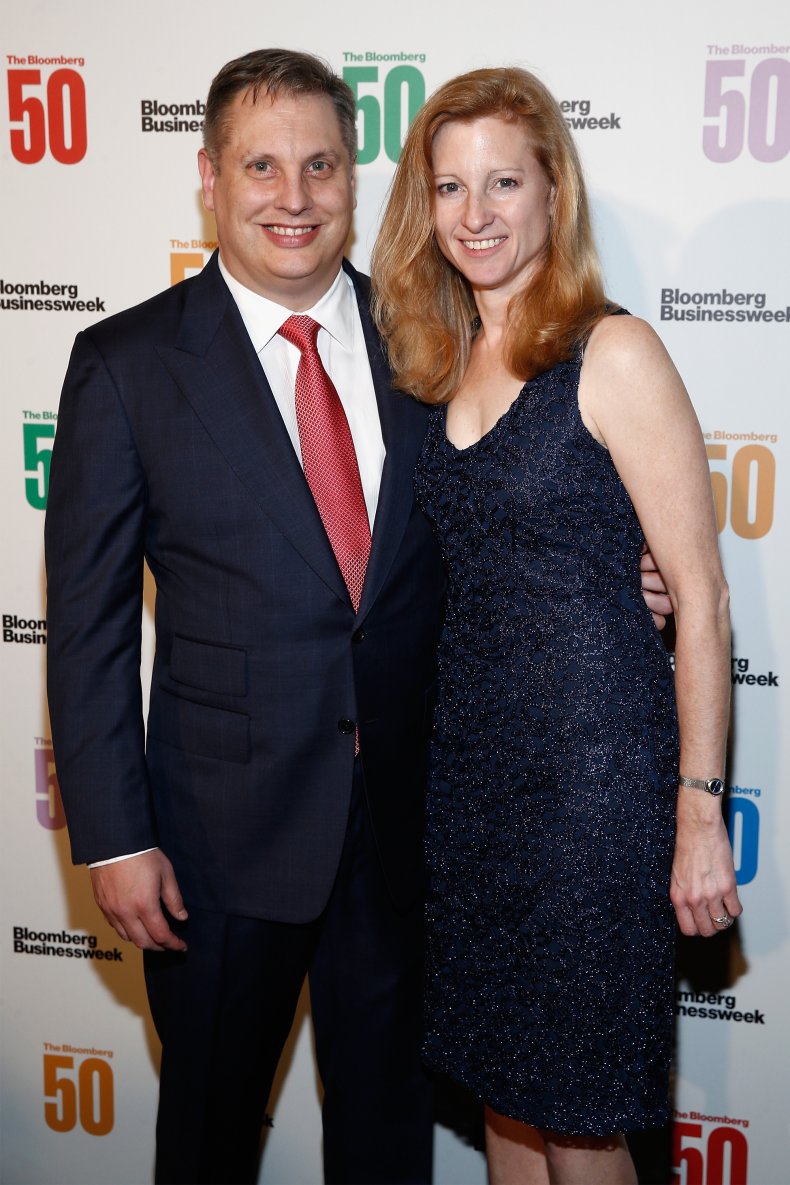 A former child maths prodigy, Overdeck is the co-founder of the quantitative trading hedge fund Two Sigma Investments, which manages $66 billion in assets.
The headquarters are based in New York City, while Overdeck also has a home in Millburn, New Jersey.
21. David Siegel ($6.5 million)
Siegel is the co-founder of Two Sigma Investments, and is a native New Yorker, having been born in the Bronx.
He now lives in Scarsdale in Westchester.
22. James Chambers, Katharine Rayner and Margaretta Taylor ($6.2 billion)
Chambers, Rayner and Taylor each inherited a 17% stake in media and automotive conglomerate Cox Enterprises from their mother Anne Cox Chambers, but have never had active roles in the company.
The siblings all live in New York.
23. Ronald Perelman ($3.7 billion)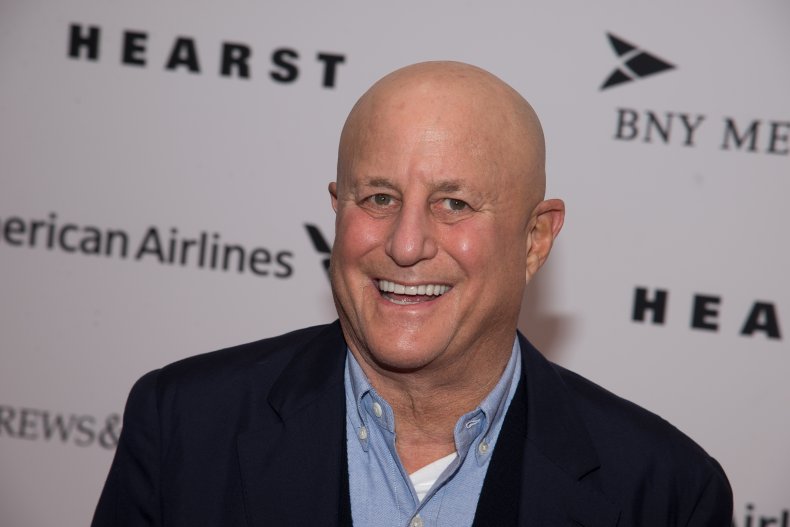 Perelman's billions come from a vast array of investments, including in cosmetics giant Revlon, Scientific Games Corporation and SIGA Technologies.
He lives at The Creeks, a 40-room Mediterranean-style villa on Georgica Pond in East Hampton, Long Island.
24. John Paulson ($3.5 billion)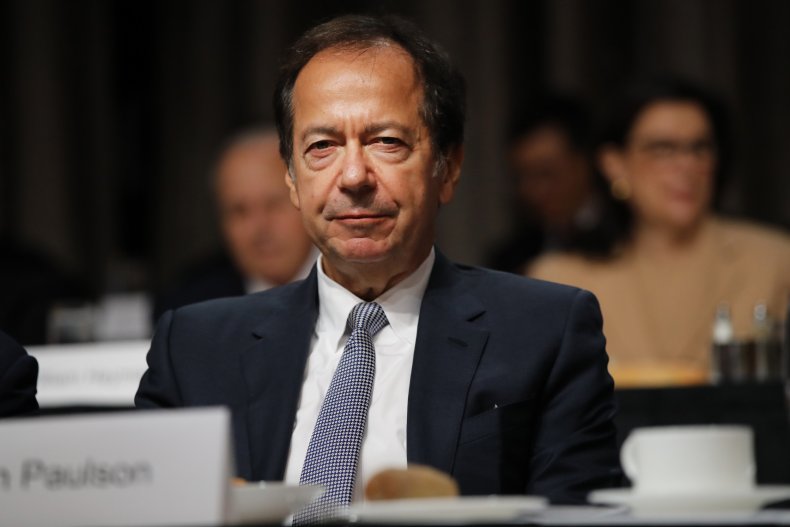 Paulson founded his hedge fund firm Paulson & Co in 1994, and enjoyed modest success until 2007, when he made his billions betting against subprime mortgages.
He lives in a 28,500-square-foot Upper East Side townhouse on East 86th Street, which he bought for $14.7 million, and also owns an estate in Southampton.
25. Richard LeFrak ($3.3 billion)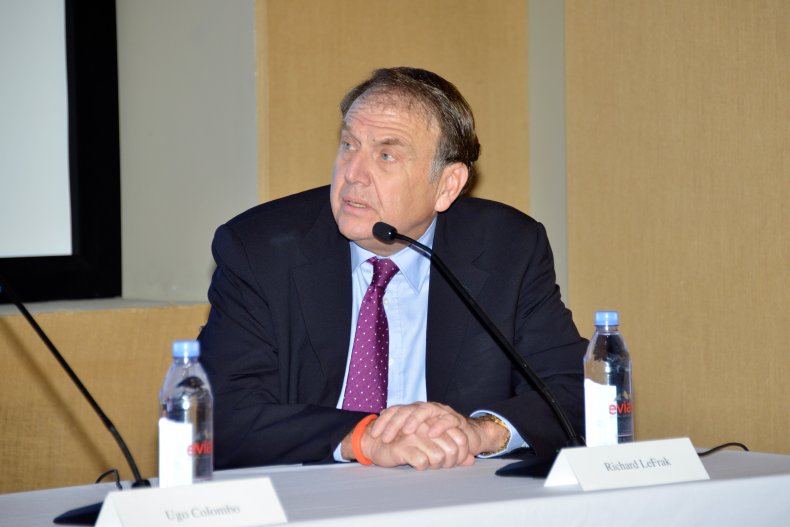 LeFrak has been the CEO of one of New York's largest real estate developers, the LeFrak Organization, since 2003.
He obviously knows where the good property is, as he and his wife own properties in New York City and Southampton.