Mother Left Her Child with Missing Fingernails and Toenails in a Case of Horrific Abuse, Police Say
A mother has been accused of mutilating her toddler, leaving the child with missing fingernails and toenails.
Nikki Manning, 30, was arrested and charged after deputies received reports of possible child abuse in a Greenville, North Carolina, home dating back to October.
The toddler was taken to Vidant Medical Center where medical staff noticed the child had multiple fingernails and toenails missing.
"Hospital staff alerted the Pitt County Department of Social Services due to finding multiple serious injuries on the child, to include the loss of multiple fingernails and toenails," a statement from Pitt County Sheriff's Office read.
Deputies added that the child also tested positive for narcotics.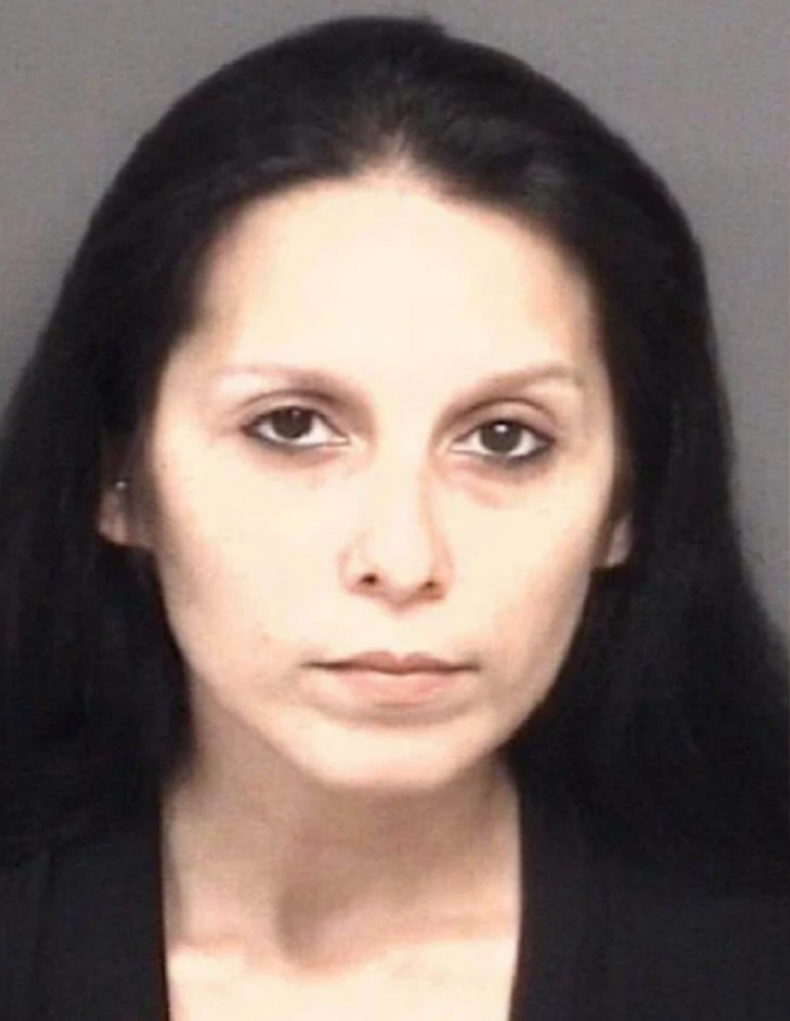 An arrest warrant obtained by ABC12 alleged the narcotics were methamphetamine and cocaine.
Sgt. Lee Darnell said detectives are still investigating the case but have not revealed the child's gender, current medical status or custody arrangements.
"It really hurts me deeply," Darnell told FOX26. "Cases like this can be very hard to read."
Manning was arrested on Tuesday but was released after posting a $75,000 secured bond.
The mother was charged with one count of felony child abuse inflicting serious injury.
Manning faces up to nine years in prison if convicted.
Newsweek has reached out to the Pitt County Sheriff's Office for comment.
Yesterday, Newsweek reported how a two month-old baby girl is battling for her life in a Texas hospital after she was found with injection marks and tested positive for heroin.
Officers responded to a residence in the 2200 block of Webster Avenue in the city of San Angelo after receiving a report of an unconscious infant early Saturday morning, the San Angelo Police Department said in a news release.
When officers arrived at the residence, they found the two-month-old infant unresponsive. They administered life-saving measures while transporting the girl to Shannon Medical Center for treatment, police said.
There, hospital officials assessed the baby and told police they had found injection sites on the girl's head and extremities. They also told police that the infant's urine had tested positive for heroin.
Police said that due to the severity of the infant's condition, she was transported to Cook Children's Hospital in Fort Worth, Texas. According to police, she remains there on life support as of Tuesday.
The baby's mother, Destiney Harbour, and her 34-year-old boyfriend both face a charge of serious bodily injury to a child.
Police said detectives with the San Angelo Police Department's Crimes Against Children Unit learned that the baby's mother, Destiney Harbour, 21, had given birth to the girl at home in August.
They also discovered that the baby had not received formal medical care since she was born.
Harbour, her boyfriend and her mother were taken into custody. They each face a charge of serious bodily injury to a child, a first-degree felony, San Angelo police said.
In another case of horrific child neglect, a woman was arrested earlier this week for allegedly leaving an 8-month-old baby in the trash at an apartment complex in Connecticut after assaulting the mother of the baby.
The baby was found alive with burns on her body and was hospitalized at Yale New Haven Children's Hospital.
Andiana Velez, a 24-year-old from Hamden, was later charged with risk of injury to a child, second-degree assault and first-degree reckless endangerment.