Oxford High Shooter's Mother Praised Trump Over Gun Rights, Complained About Immigrants
Details continue to emerge about the lives of the parents charged with involuntary manslaughter after their son, Ethan Crumbley, allegedly opened fire at Oxford High School in Michigan on Tuesday.
In particular, a blog run by Ethan's mother, Jennifer Crumbley, 43, has shed light on her right-wing political views and admiration for former President Donald Trump. In a post dotted with vulgar language from 2016, obtained by MLive, Crumbley disparages "illegal immigrants" and discusses her support for gun ownership. Crumbley is not named in the blog post, but her husband, James Crumbley, 45, shared it to Facebook and attributed it to her.
"Do you realize Mr. Trump that they get free tutors, free tablets from our Government so they can succeed," she wrote, in reference to the children of undocumented immigrants. "Why cant [sic] my son get those things, do we as hard working Americans not deserve that too?"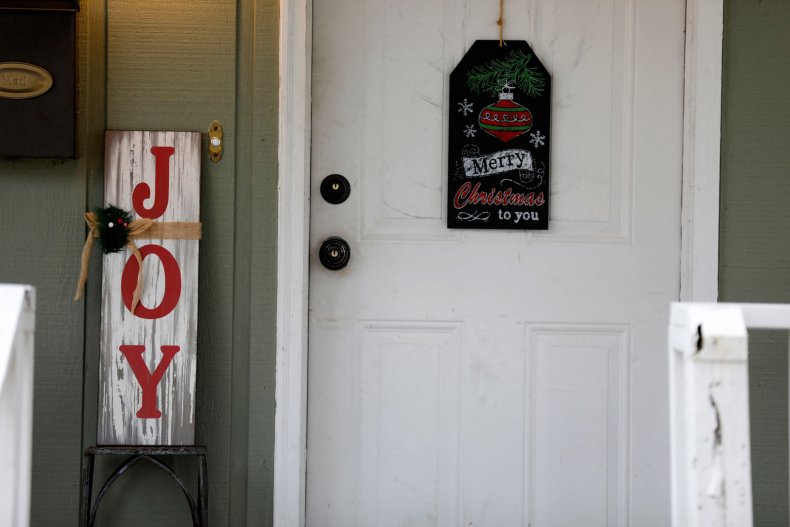 Crumbley alleges in the post that her mother, a teacher, was threatened with death by the children of undocumented immigrants "for caring about their grades." She also references her son, who was 10 at the time, and talks about the difficulties he had been facing in school.
"As a female and a Realtor, thank you for allowing my right to bear arms," she wrote. "Allowing me to be protected if I show a home to someone with bad intentions. Thank you [Donald Trump] for respecting that Amendment."
Crumbley and her husband were arrested on Saturday following a manhunt, days after the shooting at Oxford High School that left four students dead and seven other individuals injured. Both were charged with involuntary manslaughter, a charge that can result in up to 15 years in prison. Ethan Crumbley faces four counts of first-degree murder and 20 other counts related to the shooting.
The Crumbleys are accused of purchasing a gun for their son on Black Friday and keeping it in an unlocked drawer. They also allegedly ignored their son's disturbing drawings, shown to them by school officials. These drawings included phrases like "the thoughts won't stop, help me," "my life is useless," and "the world is dead."
"The notion that a parent could read those words and also know their son had access to a deadly weapon that they gave him is unconscionable, and I think it's criminal," Oakland County Prosecutor Karen McDonald said. "It is criminal."
A teacher at Oxford High School also reportedly found Ethan Crumbley looking up ammunition on his phone. When the school attempted to report this to his mother, they never heard back. Authorities later found a text she had sent to her son about the incident.
"LOL, I'm not gonna get mad at you, you have to learn to not get caught," she wrote.