Mother Urges People to Get COVID Shots After Unvaccinated Daughter Dies
Kimberly Delaine hopes the passing of her daughter from COVID-19, aged just 22, may persuade others to "do the right thing" and take the vaccine.
Delaine and her daughter, Jordyn Townsend, also of Bessemer, Alabama, had both avoided the vaccine when they tested positive for coronavirus on August 16.
Jordyn's condition deteriorated and she spent her final birthday at the University of Alabama at Birmingham's Medical West Hospital, where she died eight days after learning she had contracted the virus.
Due to the disease's highly contagious nature, Delaine was not allowed to visit her dying daughter's bedside.
Delaine told local news TV station WVTM in a tearful interview: "The doctor was nice enough to call me on Facetime."
"She Facetimed me and I looked at that Facetime, and I said, 'Ma'am, you've done a good job, but Jordyn is not there. She's gone to glory.'"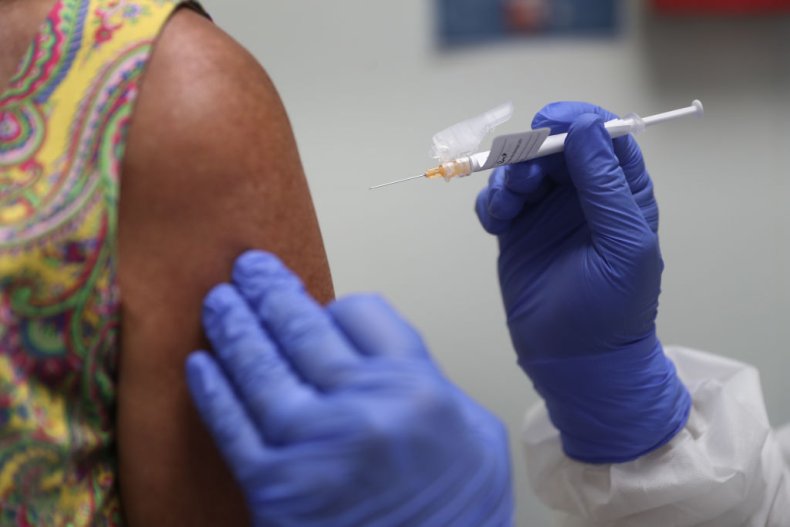 She admits remorse over their hesitancy about getting jabbed due to "uncertainties", but no specific details about their concerns have been reported.
Delaine said: "I'm proud of [my daughter], but I miss her tremendously, and I want everybody to know to keep these masks on and just do the right thing."
A shrinking population
The Centers for Disease Control and Prevention (CDC) states as of Friday, September 24, that approximately 684,0688 people in the U.S. had died after contracting the coronavirus.
With 2.74 deaths per 100,000, Alabama is ranked as having the highest number of deaths from the virus per capita.
This has resulted in the southeastern U.S. state's population contracting for the first time in its history.
State Health Officer Scott Harris said in a Friday press conference, reported by The Guardian: "Our state literally shrunk in 2020, based on the numbers that we have managed to put together, and actually by quite a bit.
"2020 is going to be the first year that we know of in the history of our state where we actually had more deaths than births."
The news of the mother's grief coincides with the Alabama Hospital Association president pleading for lawmakers to prioritize funding for hospitals.
Dr. Don Williamson, who Newsweek has contacted for comment, suggests financial pressures wrought by the virus could result in some hospitals shutting their doors to patients.
He is quoted as saying: "What I'm worried about is when we get through this spike we'll have hospitals that spent all of their reserves to get through this spike, then we end up losing the hospitals from the system before we get to another spike."