'Mother of the Year' Arrested After Allegedly Slugging Female Youth Umpire
When Kristi Moore filled in as a youth softball umpire Saturday, she likely didn't expect to get physically assaulted for her officiating.
Moore, who has reportedly been an umpire for the past decade, filled in that night due to an illness of the originally scheduled umpire. She showed up to the Sportsplex in Laurel, Mississippi, to call the softball game that included 12-year-old participants.
Moore told Newsweek that one of the players' mothers, later identified as Kiara Thomas, 32, of Hattiesburg, repeatedly cursed at her during the game—so much so that Thomas was asked to leave the field.
But following the game, Thomas—donned in a "Mother of the Year" shirt—was reportedly still in the vicinity and confronted Moore. She allegedly punched the umpire in the face before leaving the scene.
"I was about three steps off the field when she came up and punched me," Moore said. "I told her to get away from me and she said, 'What do you have to say now, f-ing b**ch'? and then punched me. There were people everywhere, including kids."
Thomas was charged with a misdemeanor and was scheduled to be in court today. She was banned from all recreational facilities in Laurel.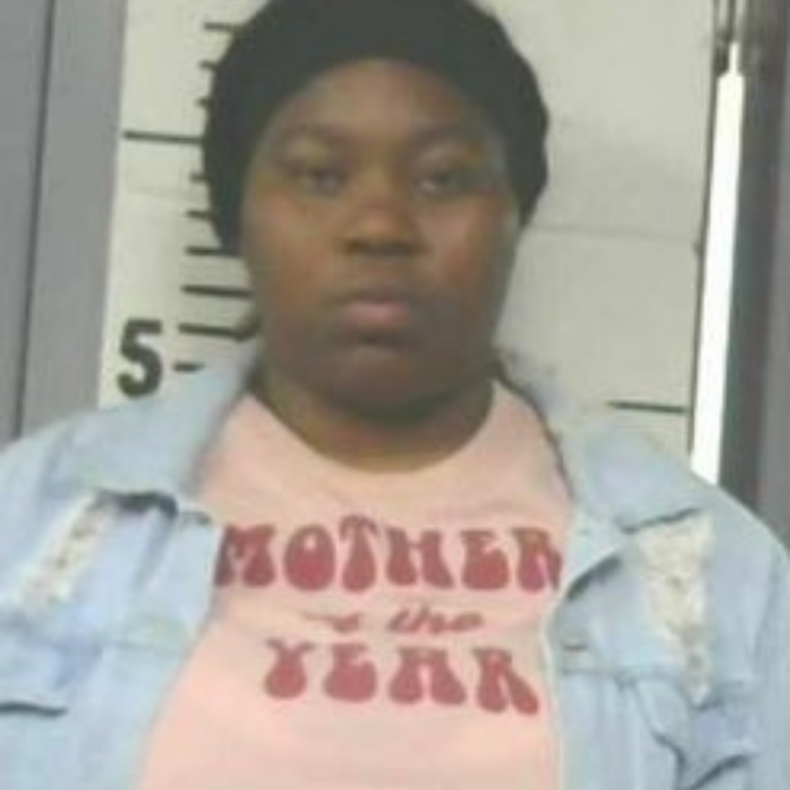 Laurel Police Chief Tommy Cox told WDAM that witnesses provided police with Thomas' vehicle description and tag numbers. She was later released on bond following her arrest.
"This is not the type of behavior that we accept," Cox said. "If you act like this and you assault people, you will wind up in handcuffs just like Ms. Thomas did. [W]e want everybody in these tournaments to feel safe and they don't have to be out there and have their children see this or have this type of behavior."
Newsweek reached out to the Laurel Police Department for comment.
In an "open and honest" Facebook post published by Moore on Sunday, she discussed the incident. The post included a picture of herself with a black eye.
"The next time you go to a tournament and you only have one umpire on the field...this is why," Moore said. "When you have brand new umpires on the field that may not know everything they should know yet...this is why. When you don't feel you have the quality of umpires you should...this is why. When the day comes that your kid can't play a ballgame because there are no longer officials to call it...THIS.IS.WHY."
Her post has been shared 23,000 times and includes over 11,000 comments.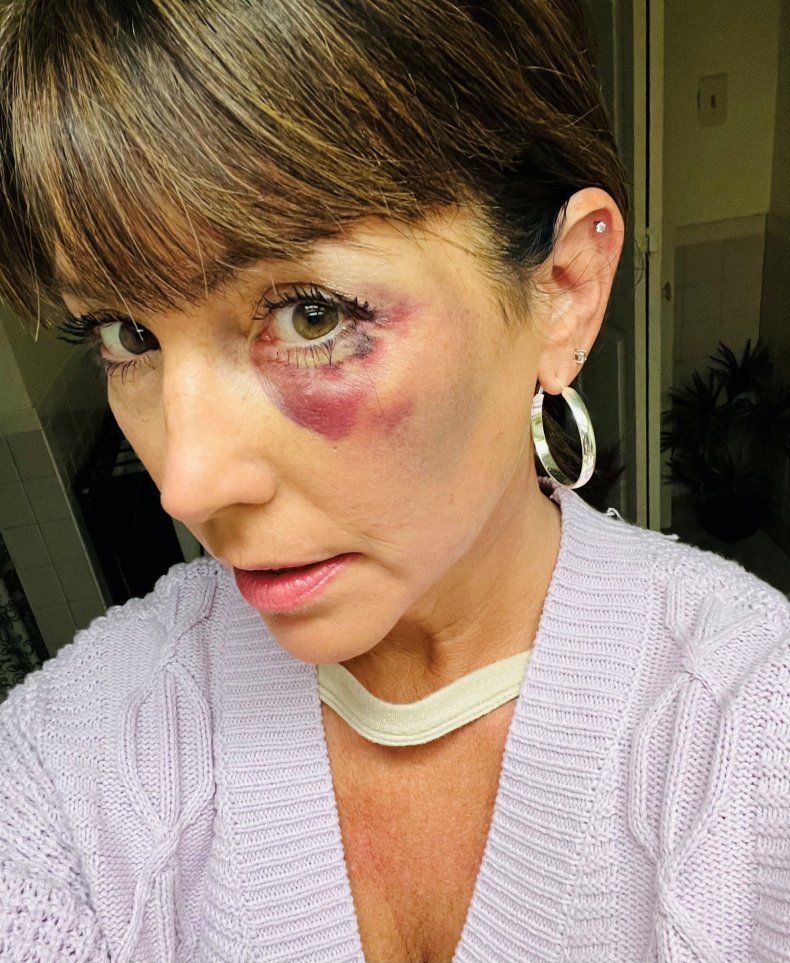 A 2017 National Association of Sports Officials survey stated that 87 percent of the 17,000 officials who participated had suffered verbal abuse in their role as officials—including 13 percent, or nearly one out of seven officials, being subjected to physical assault before, during or after a game.
That survey mentioned that some 48 percent of male officials, and some 45 percent of female officials, had feared for their safety in some capacity.
Pew Trusts reported that one head-butting incident in Ohio involving a football referee and a 17-year-old player led to a discussion at the State Senate, though legislation on rougher penalties for referee assault eventually stalled.
However, at least 20 states already have laws providing special criminal penalties for verbal or physical attacks against officials, Pew Trusts reported. Many bills being weighed in 2021 included consideration for larger penalties, such as charging individuals with felonies rather than misdemeanors.
On the same day that Moore was reportedly assaulted, a male baseball umpire from Denton, Texas, with 15 years of experience was allegedly assaulted by one of the game's coaches. He was allegedly shoved by the coach and fell backward, hitting his head.
"Before you post the next 'funny' meme about umpires that suck, or are blind, or have missed calls on their phone or whatever it is—before you post about how an umpire was so awful and terrible and lost the game for you, why don't you sign up?" Moore said in her Facebook post. "Get on out there and give it a go. [U]mpires are not perfect. We never will be. But guess what? No one is."
Moore, who still has swelling and bruising, said she wants "more to be done" regarding legislation protecting officials like her from assault. That includes making such offenses automatic felonies.
Her situation may change some legislators' minds, she said.
"It's embarrassing to be honest," she said. "The hardest part was my kids looking at me when I got home and crying. But I will be OK."