On Mother's Day, Actress Leah Remini Accuses Scientology of 'Destroying Families Since 1955'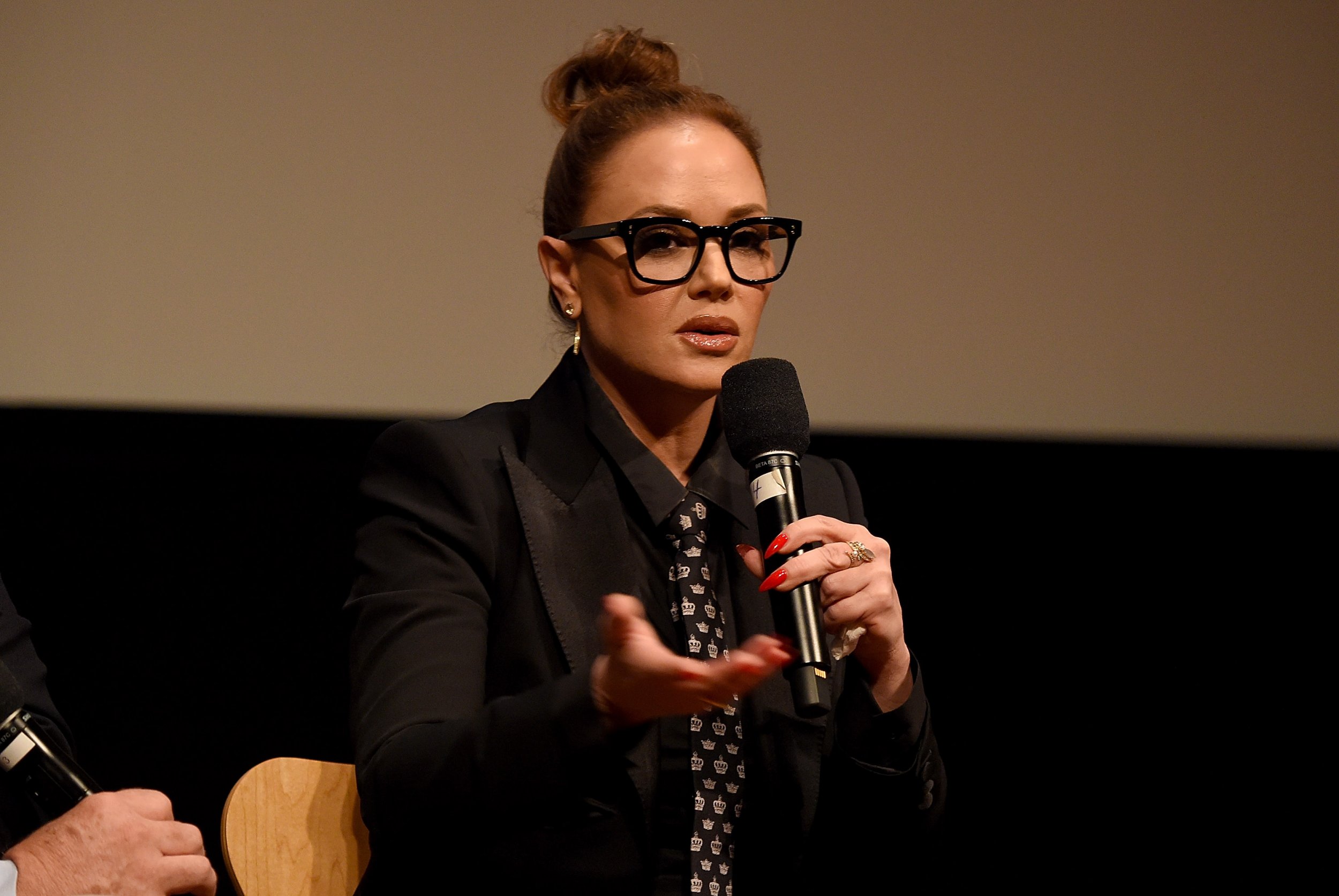 Actress and former Scientologist Leah Remini used the occasion of Mother's Day to once again sound the alarm about Scientology's practices, sharing photographs of people protesting against the organization's "disconnection" doctrine that allegedly requires believers to cut ties with family members who stand in opposition to the group's teachings.
"To moms who can't see their kids today because of Scientology's Disconnection policy, I celebrate you for never giving up the fight to get them back," the actress wrote on Twitter. "And to the moms who disconnected from their kids, I hope you realize this breaks their hearts. You DO have a choice."
She then resurfaced posts from Twitter users who said they had been disconnected from their families as a result of Scientology, later charging the organization with "ruining families" since its founding by L. Ron Hubbard in the 1950s.
The actress, who was a member of the Church of Scientology throughout most of her childhood and into adulthood, parted ways with the Los Angeles-based religion in 2013.
After she left, Remini penned a memoir about the controversial inner workings of the church, including detailed passages that alleged leadership forcing members to disconnect from so-called "suppressive" people and buying expensive tomes on Dianetics to "level up" in the organization.
"A person is declared by the church to be an [suppressive person] for a variety of reasons, which may include going to the authorities about the church or making any kind of negative comment about it publicly or in the press," Remini wrote in her book. "Both are considered suppressive acts that can have devastating consequences for relationships. And furthermore, if the church were to find out that you remained in contact with an SP, you would then be declared an SP as well."
Her subsequent A&E TV series, Leah Remini: Scientology and the Aftermath, also interviewed dozens of former members who claimed they were emotionally and financially manipulated by the organization, which continues to enjoy tax-exempt status in the U.S and has faced withering accusations of mishandling money overseas.
The church, now run by leader David Miscavige, has maintained that its teachings are intended to help people reach moral clarity and has steadfastly denied Remini's claims and those of other former church members. (It's full statement can be found here.) Nevertheless, former Scientologists continue to come forward with allegations of abuse, as detailed by critical exposés in The New Yorker and Vanity Fair.
Earlier this month, for example, the family of a 58-year-old California man sued a rehab facility that followed Scientology's substance-abuse treatment plan, called Narconon, after the man committed suicide while in residence. In that case, a jury rendered an $11 million verdict and found that Redwood Cliffs rehab clinic in Watsonville, California, had been negligent and failed to provide proper care.