Bald People Should Watch Out for Witch Doctors, Mozambique Police Warn After Murders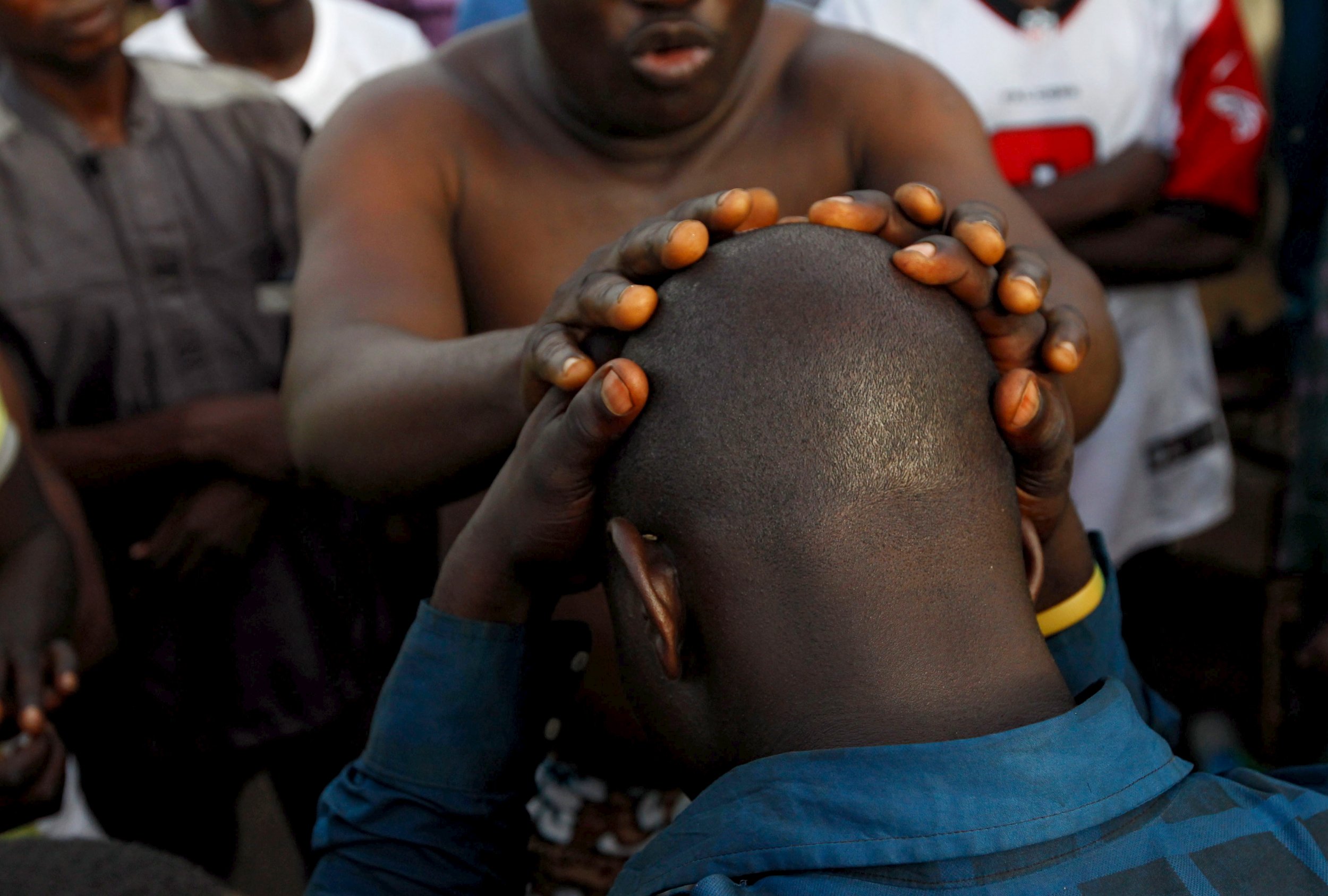 Police in Mozambique have warned bald people they could be targeted by superstitious attackers, who believe their lack of hair denotes wealth, after two men were brutally murdered and their body parts reportedly used in witchcraft.
Two bald men were murdered in the southern African country in May; one of the victims was found decapitated and with organs removed, according to national police spokesman Inacio Dina.
"Their motivations come from superstition and culture: The local community thinks bald individuals are rich," Dina said, according to AFP.
Some people in Mozambique mistakenly believe that the heads of bald people contain gold, which could explain why one of the victims was decapitated, the BBC reported.
The murders took place in Milange, close to Mozambique's border with Malawi, and both victims were over the age of 40, police told AFP. Two suspects have been arrested, both about 20 years old.
The suspects told police that the organs had been harvested for use by traditional healers employed by clients in Tanzania and Malawi, according to local police spokesman Miguel Caetano.
Caetano added that they were the first recorded attacks on bald people in the region.
Mozambique is one of several African countries where people with albinism have been hunted for their body parts, due to the false belief that albinos' bodies possess magical properties and can be used in traditional medicine to bring good luck and fortune.
Thirty-six attacks on people with albinism have been recorded in Mozambique since 2015, including murders and grave robberies, according to Under the Same Sun, a Canadian charity that tracks the plight of albinos in Africa.
Most recently, Mozambique and Malawian authorities collaborated in April in the exhuming of the remains of an albino child buried in southern Malawi. Mozambican police arrested the boy's parents; his mother reportedly admitted to killing the boy and attempting to sell his body parts.