'Ms Marvel' Ending Explained: Did the MCU Just Confirm Return of the X-Men?
In 2019 Marvel Studios regained the rights to the X-Men and the Fantastic Four after Disney's acquisition of 20th Century Fox, but the characters' return to the MCU seemed far away.
The Marvel Cinematic Universe (MCU) has made a number of nods to the mutants ever since, the most recent of which was Patrick Stewart's return as Professor X in Doctor Strange in the Multiverse of Madness.
This was, however, in an alternate version of Earth, so it was still yet to be seen whether the X-Men would appear in the multiverse the MCU is set in. That is, until, Ms Marvel appeared to confirm the characters' return.
Ms Marvel Ending Explained: Did the MCU Confirm Return of the X-Men?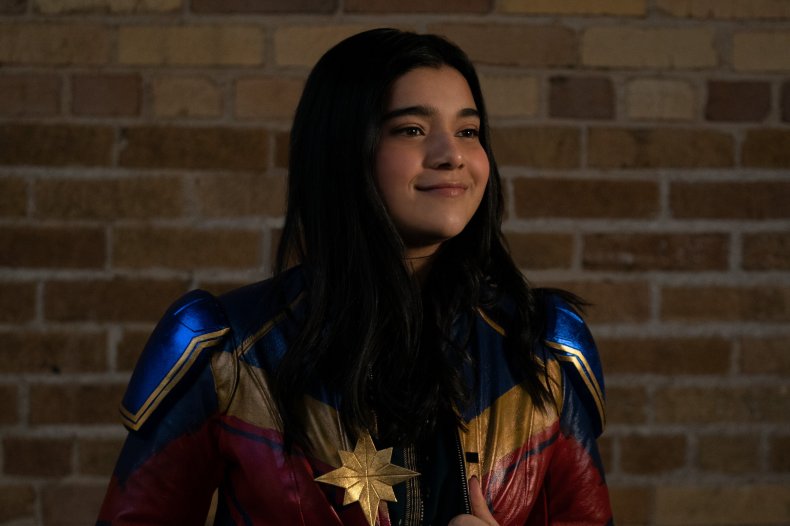 Ms Marvel follows Kamala Khan (Iman Vellani), a teen who comes into her own after discovering she has cosmic powers she can harness through a bangle she inherited from her great-grandmother.
In the closing moments of the finale, which aired on Wednesday, Kamala's friend Bruno Carrelli (Matt Lintz) informs her that he investigated her genes to understand why she has powers.
Bruno informs Kamala that she is unique in her family and is the only one who can use cosmic powers because her genes are mutated.
It is well known that the X-Men have their powers thanks to mutations in their genes, a fact that resulted in them being referred to as Mutants.
This is not the only thing of note about the scene, because the moment that Bruno says that Kamala has a mutation the music appears to change to be the theme tune for the classic 90s X-Men animated series.
While it is only a small moment, the scene seems to have confirmed the existence of X-Men in the current iteration of Earth that features in the MCU: Earth-616.
Of course, the MCU has paved the way for mutants before as WandaVision introduced Wanda Maximoff's (Elizabeth Olsen) twins Tommy and Billy, aka Wiccan and Speed, both of whom were mutants.
To also state the obvious both Wanda and her brother Pietro (Aaron Taylor-Johnson), aka Quicksilver, are mutants, but this was quickly explained away when they were first introduced in Avengers: Age of Ultron as Marvel Studios did not have the rights to the X-Men yet.
WandaVision also featured a cameo from Evan Peters who at first appeared to reprise his role as Quicksilver from the Fox X-Men universe, only for it to later be revealed that he was actually just a resident of Westview manipulated by Agatha Harkness to believe he was Wanda's brother.
It is not yet known when the MCU will bring the X-Men officially into the MCU, but the reference made in Ms Marvel seems to be a step in the right direction.
Ms Marvel is available to watch in full on Disney+ now.