MSNBC Host Brian Williams Accuses DeSantis, Abbott of 'Ghoulish' COVID-19 'Denialism'
MSNBC host Brian Williams on Friday accused Texas Governor Greg Abbott and Florida Governor Ron DeSantis of "mismanagement and ghoulish denialism" amid the COVID-19 pandemic.
During the latest edition of The 11th Hour With Brian Williams, the TV host was discussing immigration at the Southern border and said both Republican governors would likely use the topic as a distraction from the pandemic.
"Governor Abbott, like DeSantis in Florida, would rather talk about anything other than the rising death tolls stemming from mismanagement and ghoulish denialism during a pandemic," Williams said.
The host added: "Both men, both governors, face tough reelection campaigns. Both men just want to be loved by Donald Trump and the people who love him."
Williams' comments come as COVID-19 continues to ravage Texas and Florida. DeSantis has threatened local governments in Florida with fines if they try to impose vaccine mandates—while Abbott issued an executive order levying penalties on Texas local officials who initiate mask requirements.
Both GOP governors have been sharply criticized by Democratic leaders over their handling of the pandemic, including President Joe Biden.
"Republican governors in states like Texas and Florida are doing everything they can to undermine the public health requirements that keep people safe," Biden tweeted Thursday. "They're playing politics with the lives of their citizens, especially children. I refuse to give in to it," he added.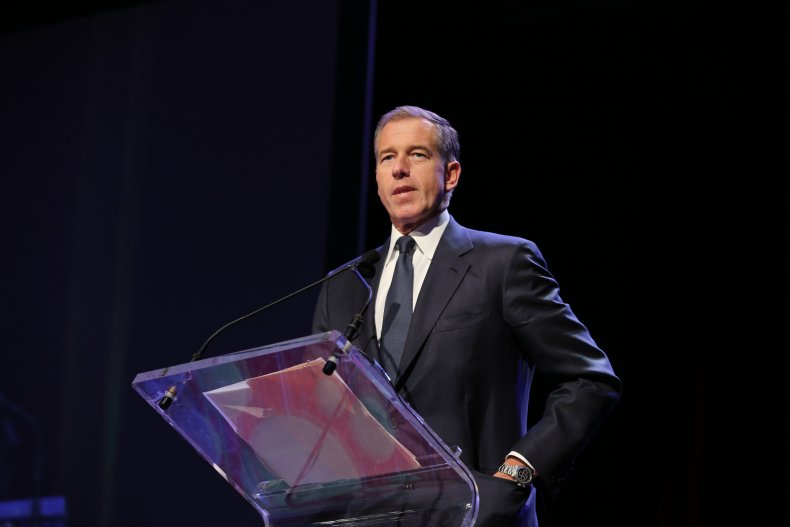 On Friday, Williams also showed a clip of a new ad from the Lincoln Project that criticizes Abbott and notes that Texas "is now one of the leading states in COVID deaths," with more than 3.8 million Texans diagnosed with the virus, and more than 60,000 deaths.
"A cemetery that would stretch from Austin to San Antonio. Over 3.6 million feet of casket lumber. Enough lumber to build a wall 85 miles long," the ad continues.
The Lincoln Project also released another advertisement this week that criticized DeSantis' response to the pandemic, calling him the "worst governor in America."
"Florida is in crisis. Where's Governor Ron DeSantis? Laughing it up in New Jersey raising money for himself," the ad states.
Texas is now one of several states that have 10 percent or less of their ICU beds available as coronavirus cases continue to surge. Meanwhile, in Florida, new figures show that nearly 1 in 422 Floridians has died from the virus as the state's overall death toll surpassed 50,000.
Newsweek contacted Abbott and DeSantis for additional comment, but did not hear back in time for publication.