MSNBC's Joe Scarborough Calls Out Republicans for 'Pathetic' Silence on Terror Plot: 'You Think It's Cool?'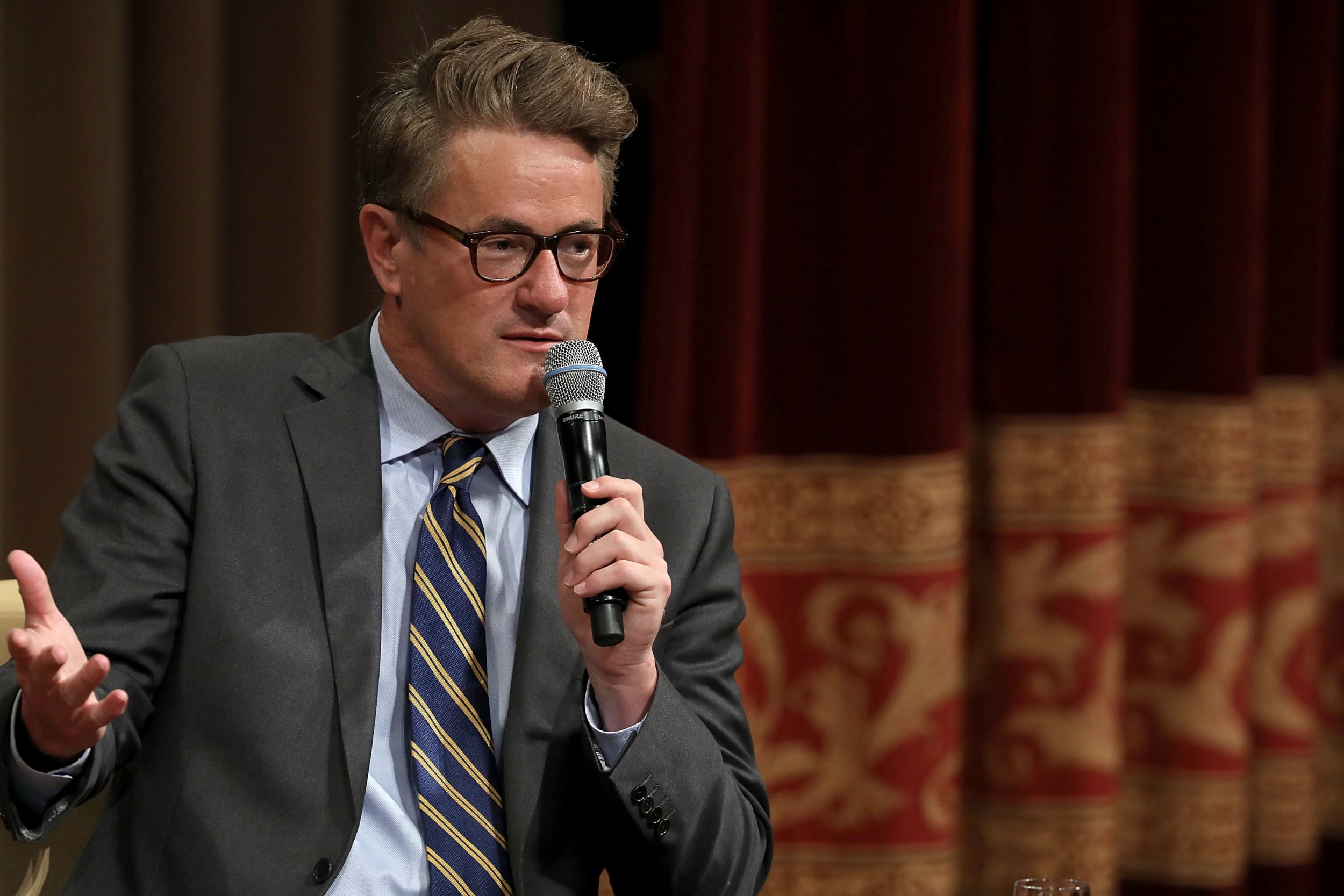 Joe Scarborough, host of MSNBC's Morning Joe and a former GOP congressman, laid into members of the Republican Party for not speaking up about an alleged terror plot from a member of the U.S. Coast Guard who had a hit list of Democrats and journalists.
In an extended monologue, Scarborough criticized GOP leadership for not standing up and condemning the alleged plot from 49-year-old Christopher Hasson, who was described by prosecutors as a white supremacist and "domestic terrorist bent on committing acts dangerous to human life that are intended to affect governmental conduct.
"Look at the bottom of the screen. Look at the headline. Trump silent on plot to kill critics. Let me say it again: Donald Trump silent on plot to kill critics, Scarborough began. "And I will say, I will follow up...hey [Republican Utah Senator] Mitt Romney you think it's a cool idea that somebody is trying to kill Nancy Pelosi, trying to kill Chuck Schumer? You work with Chuck Schumer. You think you should condemn that? You think you should condemn that plot? Hey Lindsey Graham, you run the Judiciary Committee, you think it's cool?
"You think you might want to check with the Justice Department and see why—oddly enough they're silent," he continued. "They're silent about this unbelievable uncovering of a plot to kill half of the Democratic field that's running against Donald Trump. Kill the top Democrat in the House. Kill the top Democrat in the Senate. Kill one of the top Democrats investigating Donald Trump."
Scarborough was one of those who was on the hit list compiled by Hasson, who prosecutors said was inspired by notorious Norwegian far-right terrorist Anders Breivik.
"From a Coast Guard lieutenant who had been planning Domestic terrorism. And was plotting—and actually learning from another white supremacist... I believe it was in Norway, who killed 77 people. Not a word from Trump. Not a word from [Senate Majority Leader] Mitch McConnell. Not a word from [House Minority Leader] Kevin McCarthy. Not a word from the Justice Department. That is pathetic."
The White House responded to the alleged plot later Friday morning, albeit to falsely claim that President Donald Trump had never condoned violence.
"I certainly don't think that the president, at any point, has done anything but condemn violence against journalists or anyone else," White House press Secretary Sarah Sanders said. "In fact, every single time something like this happens, the president is typically one of the first people to condemn the violence and the media is the first people to blame the president."
Despite Sanders's claims, Trump has encouraged violence at his rallies, saying that maybe people should be "roughed up" and that Republican Representative Greg Gianforte was his "kind of guy" after he body slammed a reporter.