Buhari: South African Mobile Giant MTN 'Contributed' to Boko Haram Deaths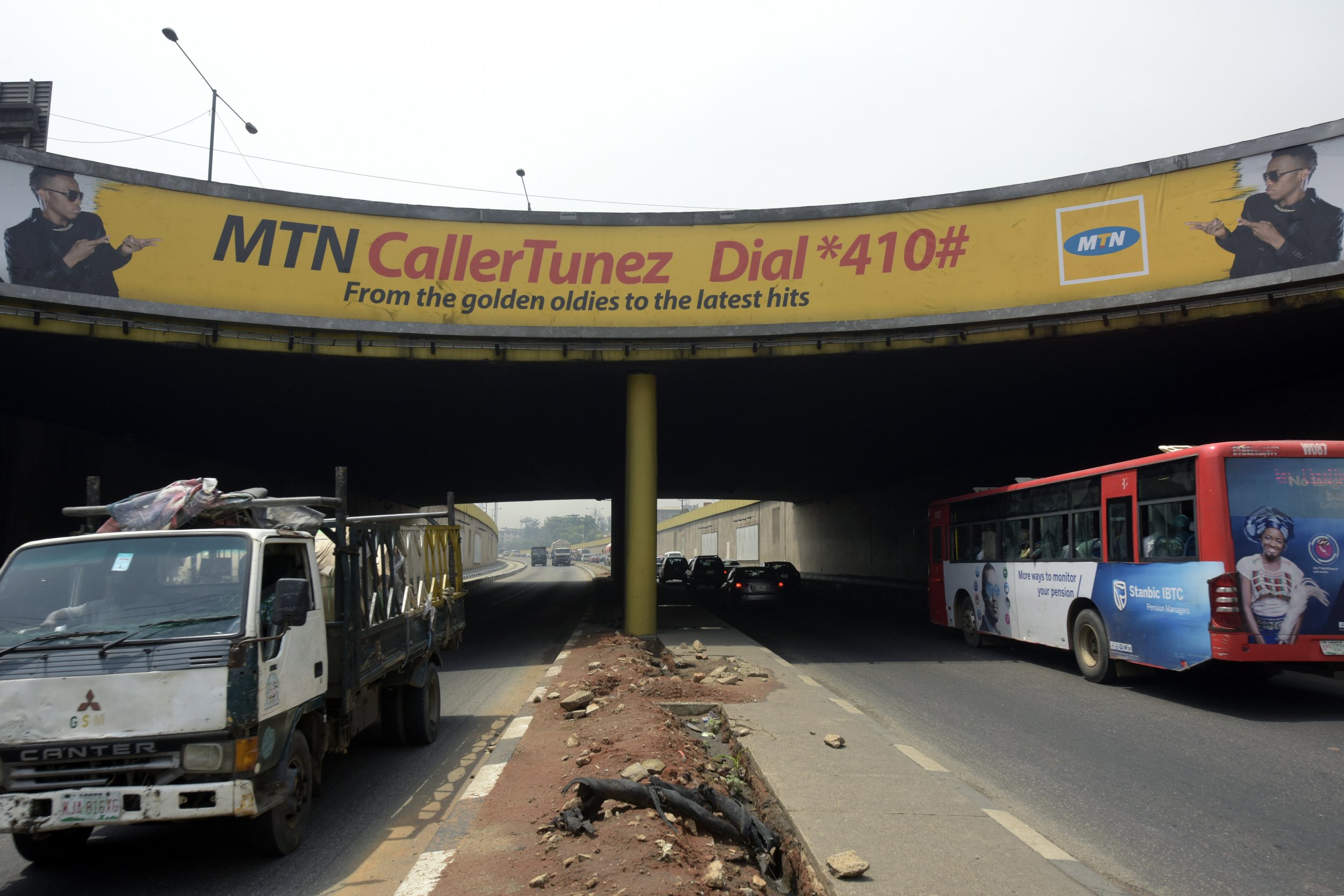 Nigerian President Muhammadu Buhari has said that a South African mobile giant's failure to disconnect unregistered SIM cards in Nigeria "contributed" to Boko Haram's insurgency.
The Nigerian telecoms regulator imposed a record 1.04 trillion naira ($5.2 billion) fine on South Africa's MTN in October 2015 for failing to disconnect more than five million unregistered SIM cards. MTN is the biggest mobile network in Nigeria, with almost 62.5 million subscribers. The fine was later reduced to 780 billion naira ($3.9 billion) in December 2015.
Speaking on Tuesday during a joint press conference with South African President Jacob Zuma, who is on a state visit to Nigeria, Buhari said the Boko Haram "terrorists" use unregistered SIM cards to communicate and plan operations. Boko Haram, which has pledged allegiance to the Islamic State militant group (ISIS), has killed some 20,000 people and displaced more than 2 million during a six-year insurgency, mainly in northeast Nigeria.
Nigerian authorities imposed a mid-2015 deadline on mobile providers to register all SIM cards, which other companies adhered to. "Unfortunately, MTN was very very slow and contributed to the casualties," said Buhari, according to the BBC. Zuma did not comment on the issue.
The Nigerian president also told reporters that MTN was in talks with the Nigerian Communications Commission (NCC) to reduce the fine and to make its payments in installments, Reuters reported. The original $5.2 billion fine—which equated to $1,000 for each unregistered SIM card that MTN failed to disconnect—was equivalent to double the MTN Group's annual profits.
MTN has 233 million subscribers across Africa, Asia and the Middle East, with Nigeria its biggest market. The fine led to the resignation of MTN's chief executive Sifiso Dabengwa in November 2015.