Mueller's Russia Investigation Grand Jury Granted Six Month Extension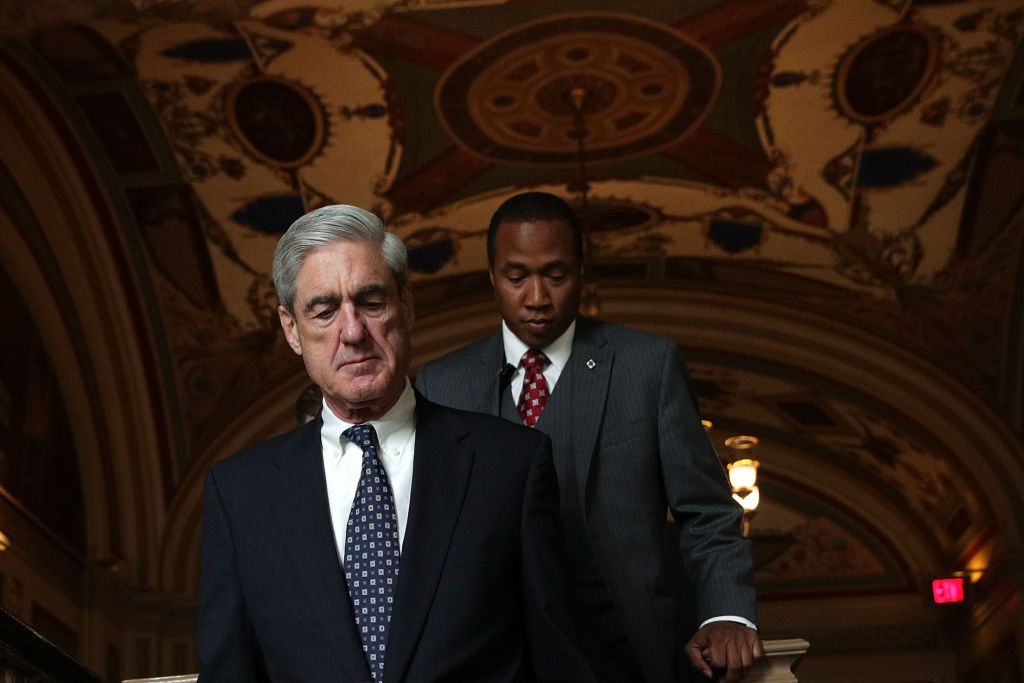 The grand jury in Robert Mueller's probe into allegations of Russian interference in the 2016 presidential election, and any Russian government links to the Donald Trump campaign, has been extended by six months.
The jury was impaneled on June 6, 2017, with its term set to expire this weekend. Chief Judge Beryl Howell of the U.S. District Court for the District of Columbia granted the request with the grand jury's term set to expire Sunday. "The chief judge confirms that grand jury 17-1 has been extended," an aide to Howell told Politico Friday.
Read more: Mueller investigation update 2019: Trouble for Trump as experts predict biggest indictments still to come
Under federal criminal law, a grand jury can only serve for 18 months unless a judge deems that it is in the public interest to extend its service by up to six months.
Since being appointed special counsel by the Justice Department in May 2017, Mueller has indicted several Trump affiliates and campaign officials.
Former Trump campaign chairman Paul Manafort has pleaded guilty to crimes including tax fraud. Trump's former national security adviser, Michael Flynn, pleaded guilty to lying to the FBI about conversations with Russia's ambassador to the U.S. Former foreign policy aide George Papadopoulos pleaded guilty to lying to the FBI. Trump's former personal attorney, Michael Cohen, has pleaded guilty to accusations by the Mueller probe that he lied to congress over a proposed Trump real estate deal in Moscow.
25 Russians accused of spreading disinformation and conducting cyberattacks during the election have also been indicted, as well as a company alleged to have been running "troll farms" used to spread fake news and other companies used to finance the operation.
Trump has dismissed Mueller's probe as a "witch hunt" and rejected accusations of collusion and obstruction of justice.
The president's personal attorney, Rudy Giuliani, has repeatedly called for Mueller to wind up his investigation and claims he has failed to uncover evidence of collusion. However, recent events show that Mueller may be preparing further indictments.
Roger Stone, a former campaign adviser to Trump, and Trump backer, author and conspiracy theorist, Jerome Corsi, also claim to have been threatened with indictment by Mueller.