Mueller Investigation Update 2019: Trouble for Trump As Experts Predict Biggest Indictments Still to Come
It's an investigation that's led to dozens of indictments, seven guilty pleas and one conviction. Some of the president's closest allies have been sentenced to jail, even after flipping on him and cooperating.
Special counsel Robert Mueller is widely reported to be winding down his investigation into Russian influence in the 2016 election and could submit a report to the attorney general as early as February. Former federal prosecutors, including one that worked on the Watergate investigation, have told Newsweek there is no certainty as to how much longer the probe could last, but they do believe Mueller's most consequential and important indictments are yet to come.
It's probable, the former prosecutors say, that Mueller still has his sights set on individuals at the highest levels of the U.S. government: President Donald Trump and his family.
At a cost of millions of dollars, the probe has uncovered numerous schemes by a foreign adversary to hack and influence American elections through complex social media campaigns and cyberattacks on election systems.
The probe, which began on May 17, 2017, continues to churn out court documents and travel through the legal system. An offshoot investigation by the Southern District of New York even implicated the president in felony campaign finance violations regarding pre-election payments made to two women to buy their silence over alleged extramarital affairs.
It's impossible to know what exactly Mueller may have in store for 2019. But his previous court filings and his ability to force former Trump associates to cooperate offer a glimpse into what may lie ahead for the special counsel, even as he is preparing to conclude his work.
What's Coming in 2019
One thing that's sure to continue in the new year is Trump's personal attorney Rudy Giuliani acting as a fierce defender of the president in the media. But his comments have also appeared to put his client into further legal jeopardy, contradicting some of Trump's past claims regarding the hush-money payments to the two women, Karen McDougal and Stormy Daniels (real name Stephanie Clifford).
Most recently, during an interview with New York radio host John Catsimatidis, Giuliani said "it's time [for Mueller] to put up or shut up" and release his final report.
Nick Akerman, a former Watergate prosecutor, told Newsweek the campaign finance violations that former Trump attorney Michael Cohen pleaded guilty to in connection with the hush-money payments could be more damning than possible Russian collusion with the Trump campaign in 2016. Cohen admitted the payments were made "in coordination with and at the direction of" then-candidate Trump "for the principal purpose of influencing the election."
"The case they have in the Southern District [of New York] on campaign violations is such a strong case that, at least if I were sitting in that situation, I would indict, seal the indictment and prosecute once [Trump] left office just to preserve the statute of limitations," Akerman said. "He's got all these false statements he's made—first denying the whole thing, then changing the story several times. All this could be used against him."
What's also likely to continue is the president's efforts to publicly undermine the Mueller investigation by constantly calling it a "witch hunt." Trump replaced former Attorney General Jeff Sessions, who had recused himself from the Russia probe, with acting Attorney General Matthew Whitaker, who's repeatedly bashed the investigation. The former conservative commentator used a line from Trump's playbook in an August 2017 CNN op-ed, saying the Russia probe was at risk of becoming a "witch hunt." Trump's nominee to replace Sessions, William Barr, has also criticized the special counsel's investigation.
Many have expressed concerns that Whitaker or Barr could try to sideline the investigation or keep Mueller's final report from going public.
"[Mueller] is likely to follow the [Justice Department] guidance that a sitting president cannot be indicted," Barbara McQuade, a former federal prosecutor for the Eastern District of Michigan, told Newsweek. "He would instead prepare a report, whether it's in February or some other time, and submit it—as he's required to under the regulation—to the attorney general, and then it's the attorney general who decides whether to make that report public."
NBC News reported in December that, according to government officials and others familiar with the situation, Mueller could finish his probe and submit a report to the attorney general as early as mid-February. ABC News had a similar report in November, but a specific timetable was not disclosed.
"Never assume what Mueller knows and where he is going," said Harry Litman, a former deputy assistant attorney general and former federal prosecutor for the Western District of Pennsylvania. "But even positing that there are only a few remaining steps, they could well be time-consuming."
McQuade said it is "not likely that this is going to wind down anytime soon" because other aspects of the probe could continue to linger. As he's done with the Southern District of New York in the Cohen case, Mueller could have other prosecutors handle charges that arise from his investigation.
In addition, McQuade believes Mueller still has multiple indictment targets, other than Trump, yet to come, including former Trump adviser Roger Stone and Jerome Corsi, a Stone associate and conspiracy theorist. The two are under scrutiny for their ties to WikiLeaks's release of thousands of stolen emails from Hillary Clinton's campaign and the Democratic National Committee, which were obtained by Russia. Trump's eldest son, Donald Trump Jr., and his son-in-law and senior adviser, Jared Kushner, are also considered possible targets of Mueller's probe.
"I think if [Mueller] found false statements by Donald Trump Jr. or Jared Kushner or others, they could be indicted as well," McQuade said.
Senior campaign officials, including Trump Jr., Kushner and ex-campaign chairman Paul Manafort attended a Trump Tower meeting in June 2016 with a Kremlin-linked Russian lawyer who had promised "dirt" on Clinton. It was later discovered that Kushner and former National Security Adviser Michael Flynn allegedly told a Russian ambassador at a December 2016 Trump Tower meeting that the transition team wanted to establish secret communications with the Kremlin.
"There are reports that Jared Kushner wanted to set up a backchannel with Russia," McQuade said. "And if that's the case, I could see charges emerging relating to that."
The prosecution of Trump family members would likely take longer than six months, Litman noted.
Last month, Flynn had his sentencing date pushed back several months because of his ongoing cooperation with Mueller in another criminal case. Cohen was sentenced to three years in prison last month for pleading guilty to various crimes, including lying to Congress, bank fraud, tax fraud and campaign finance violations.
Former deputy Trump campaign chairman Rick Gates, Manafort associate and Washington lobbyist Sam Patten, former Trump campaign adviser George Papadopoulos and lawyer Alex Van der Zwaan, among others, also pleaded guilty as a result of charges from the probe. Manafort was convicted of numerous felonies. He entered a plea agreement for the remaining charges, then allegedly lied to investigators, which broke the terms of his cooperation deal.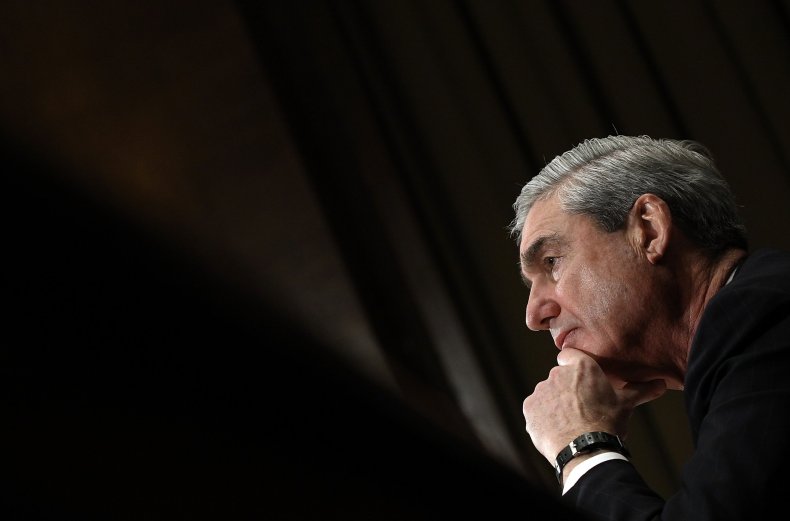 'Exponentially Worse Than Watergate'
The Mueller investigation is far from the first time in American history that a special prosecutor has been appointed to investigate possible wrongdoing by a president. The most notable cases in recent history include the Bill Clinton-Monica Lewinsky scandal (which resulted in the House impeaching him and the Senate acquitting) and former President Richard Nixon's involvement in the cover-up of a Democratic National Committee headquarters break-in, known as Watergate.
Mueller's probe has often been compared to Watergate, something the former federal prosecutors highlighted.
"What happened [with Trump and Russia] is comparable in the extent there was a break-in to the Democratic National Committee," said Akerman. "And here you've got a high-tech burglary that was done through hacking into the Democratic National Committee, and you have the involvement of a tyranny—the Russian government."
But in many instances, it's hard to compare the two cases in terms of a legal process because the Mueller investigation, the former prosecutors pointed out, has forced former Trump associates to cooperate and testify against a sitting president. The three key witnesses Akerman cited—Rick Gates, Michael Flynn and Michael Cohen—were all "extremely, extremely close to Trump."
"Unlike Watergate, there was nobody of a comparable nature who was cooperating and testifying," the former Watergate prosecutor said. "You've got witnesses that are much higher up in the food chain than Watergate."
Litman noted that the pace of Mueller's wide-ranging investigation has been "crisper, the duration less and the results more impressive than almost all special counsel investigations in U.S. history, and certainly investigations of this scope and gravity."
And in some instances, McQuade said, the probe into Trump is, "far worse than Watergate."
"There are similarities in that we had an alleged conspiracy to influence the outcome of an election and a subsequent cover-up," she said. "I think this case is far worse than Watergate because it didn't just involve a burglary to intercept communications of your rival. It included, allegedly and potentially, a conspiracy to collude with an adversary—Russia."
When you look at the big picture, McQuade added, the possible collusion with Russia wasn't only about winning an election.
"It was about compromising the interests of the United States and our national security in order to win an election," the former prosecutor said. "That, to me, is exponentially worse than Watergate."
Correction: An earlier version of this story incorrectly named Konstantin Kilimnik instead of Sam Patten as one of seven people who've pleaded guilty to charges stemming from Mueller's probe. It was also corrected that Flynn allegedly attended a later, separate Trump Tower meeting with Kushner.