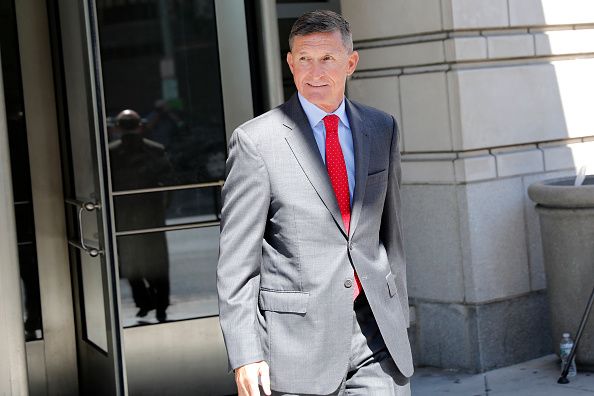 The day after special counsel Robert Mueller recommended that President Donald Trump's former national security adviser Michael Flynn avoid a prison sentence for lying to the FBI, reports revealed that federal prosecutors are examining a secret Turkish lobbying effort that Flynn was once involved in.
Turkey's President Recep Tayyip Erdogan has been lobbying for almost three years to have his enemy Fettulah Gulen, a 75-year-old Islamic preacher who lives in Pennsylvania, extradited back to Turkey. Erdogan blames Gulen for a failed military coup that sought to oust the Turkish leader in the summer of 2016.
Over the years, Erdogan has hired U.S. public relations firms to garner negative press coverage of Gulen and lobby Washington for his extradition. The cleric's religious movement runs schools in around 150 countries, including the U.S., and Turkey has gone out of its way to accuse the schools of financial fraud and other wrongdoing.
Some reports suggest that Turkey's government had discussed with Flynn the possibility of having Gulen kidnapped and rendered back to Turkey against his will. Turkey has also been responsible for having Gulen's followers kidnapped in places like Kosovo and Mongolia and rendered to Turkey.
Even if the kidnapping plot turns out to be true, it is unlikely that Flynn himself will be prosecuted for the case. According to the sentencing recommendation released Tuesday, Flynn has provided "substantial assistance" to the special counsel's investigation into Russian election interference and other matters. But experts say it is likely that others involved in the plot and the extradition efforts more broadly could come under scrutiny.
"My sense is that Flynn's deal with Mueller will cover the Turkey investigation," Andrew Wright, former associate White House counsel, told Newsweek. "The references to it in Mueller's substantial assistance court filings suggest to me they won't turn around and indict Flynn again. His business partners, associates, and any foreign spies working on Turkey's behalf are likely in the crosshairs.
"In addition, this investigation will certainly complicate bother the legal and political picture with respect to any extradition effort related to Gulen," Wright added.
In November, reports suggested that the Trump administration was reconsidering whether to extradite Gulen. Both the Obama and Trump administrations had resisted extradition until now, citing a lack of evidence against the cleric.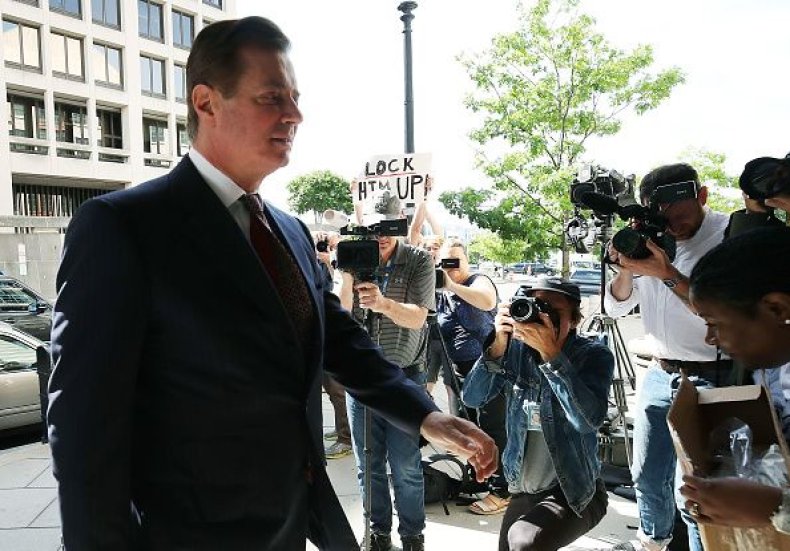 A veteran national security prosecutor is now in charge of the Turkish lobbying case after Mueller referred it back to Virginia, according to The New York Times. Mueller has referred several cases to other federal prosecutors while pursuing the Russia investigation.
The Associated Press reported Thursday that prosecutors in Manhattan are looking into two major Washington D.C. lobbying firms, the Podesta Group and Mercury Public Affairs, which worked with President Trump's former campaign manager Paul Manafort. The longtime lobbyist, who was recently accused of lying to investigators after reaching a plea deal, did work for Ukraine without registering as a foreign agent.
Both lobbying firms have since registered under the Foreign Agents Registration Act (FARA).
Former Obama White House Counsel Greg Craig is also reportedly under scrutiny for overseeing a report that was written on behalf of Ukraine's government, which was then led by the pro-Russian Party of Regions, Manafort's longtime client. Mueller's team claims that Ukraine paid $4 million for the work and Manafort hid the payment.
Neither Craig nor representatives of the two lobbying firms have been charged with any crimes.
Tuesday's lenient sentencing recommendation for Flynn revealed that the former national security adviser's cooperation with the special counsel, who is looking into whether members of the Trump campaign collaborated with the Russians to influence the outcome of the 2016 presidential election, has been extensive.
The court documents claim that Flynn knew about "coordination between the Russian government and individuals associated with the Trump campaign." Three additional investigations are also mentioned in the documents, but all of the information about them is redacted. The redacted documents have led to widespread speculation about the nature of the three unnamed investigations, and some analysts believe that the Turkey case is one of them.
Flynn, who pleaded guilty to lying to the FBI about his contact with the Russian ambassador, will be sentenced on December 18.