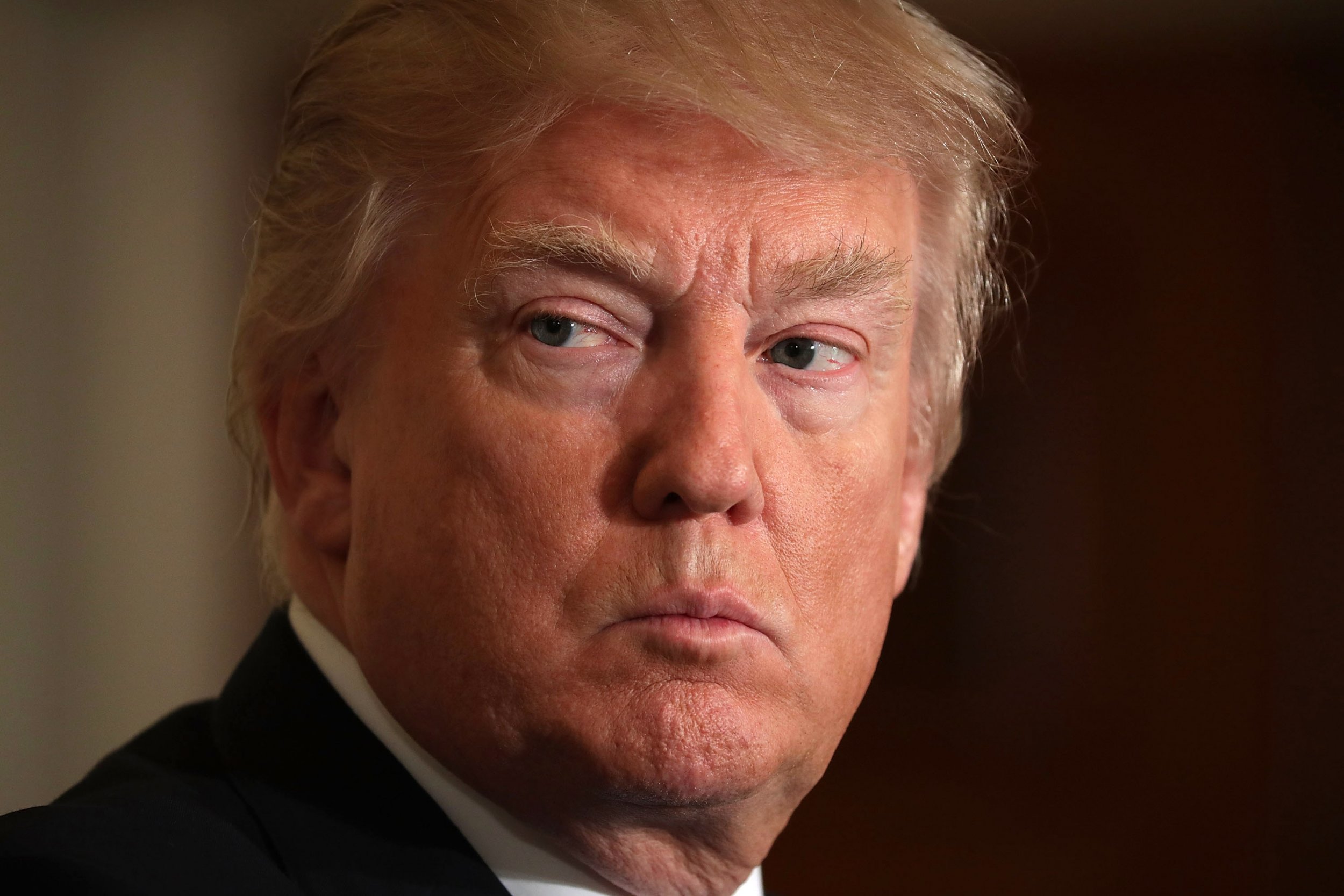 This article first appeared on the Just Security site.
James Comey's written and oral testimony before the Senate Intelligence Committee raises many legal, ethical, and political questions that will have to be pondered in the coming days.
But focusing just on the specific question of whether President Trump attempted to obstruct justice, what are the likely next steps in special counsel Robert Mueller's investigation?
The answer is that Mueller will first pursue all available investigative avenues to corroborate (or not) Comey's account before deciding whether to seek an interview of President Trump himself.
Mueller needs to test Comey's account first to see if it holds up and, if he ultimately decides to interview Trump, he will want to be as well-prepared as possible for that encounter.
Even if Mueller concludes that Trump cannot be criminally prosecuted in the absence of impeachment, it would behoove him to pursue the investigation now while the evidence is still fresh and in the event there are others, aside from Trump, who were involved in these potential acts of obstruction.
Ultimately, the evidentiary standard Mueller would consider in deciding whether charges are warranted is whether he "believes that the admissible evidence is sufficient to obtain and sustain a guilty verdict by an unbiased trier of fact." (quoting from 9-27.220 of the U.S. Attorney's Office Manual of the Department of Justice).
Although the possibility that Trump sought to impede the broader Russia investigation is not foreclosed, for now Comey's testimony has likely focused the obstruction inquiry onto Trump's particular efforts to impede the investigation into potential crimes committed by former National Security Advisor Michael Flynn, and in particular the now famous February 14, 2017 meeting at the White House at which, after clearing the room of all other senior advisors, Trump asked Comey to let the Flynn investigation go.
Comey's testimony about the circumstances and details of that meeting, in that he took Trump's words to be "a direction — to get rid of this investigation," and that acceding to it would mean terminating the investigation, set forth evidence satisfying the elements for obstruction of justice (a prima facie case).
But although Comey is certainly the main witness in this drama, he is just one witness, and through his counsel, President Trump has already disputed Comey's account of this meeting. So, does that mean we are stuck with an unresolvable "he said – he said" swearing contest? The answer is no.
First, it is a fallacy to believe that a swearing contest necessarily results in an impasse. A criminal conviction may rest solely on the words of an accuser, even if they are disputed by the accused and there is no other evidence, as long as the accuser's testimony satisfies all the elements of the crime and the finder of fact concludes beyond a reasonable doubt, after assessing the credibility of the accuser and the accused, that the accuser is telling the truth.
Second, we already have more than a swearing contest in this instance. The circumstances of the meeting and Trump's insistence that everyone leave the room before he speak to Comey lend credibility to Comey's testimony and his understanding of Trump's words.
It is, after all, hard to believe the president insisted everyone leave the room just so he could tell the FBI Director that "General Flynn is a good guy." Also, Mueller already possesses Comey's contemporaneous memos documenting the meetings which presumably provide significant corroboration of his testimony.
Finally, there is much more investigation to be done to determine if additional evidence could further help resolve the discrepancies between Comey's testimony and Trump's statements, and it is likely that Mueller's priority will be to pursue all of those lines of inquiry before seeking to interview Trump himself.
In no particular order, the investigative steps Mueller might pursue could include the following:
Seek from Trump and the White House any recordings, notes or contemporaneous memoranda of meetings between Trump and Comey.
Interview all of the people, including senior FBI officials, with whom Comey spoke after the meetings. What did Comey say about the meetings and how did they understand what had transpired?
Obtain phone records to determine who called whom (recall that Trump claims that Comey initiated the January dinner and some calls, whereas Comey testified that all contacts were initiated by the President).
Interview everyone in the room at the White House February 14, 2017 meeting (including Attorney General Sessions and Vice President Trump) regarding the circumstances of Trump clearing the room to meet with Comey. How did they view this episode?
Interview all those, including White House counsel Donald McGahn, who spoke with Trump before Flynn's firing about Flynn's potential legal exposure. As I wrote here, it is probable that McGahn and Trump understood that Flynn likely lied to the FBI, and Comey intimated in his testimony that this was part of the context of the February 14 meeting.
Interview all those who interacted with Trump concerning the White House's policy about contacts with Justice Department officials. What was Trump's understanding of these rules?
Interview all those who may have received requests from Trump to make contact with Comey concerning the Flynn or Russia investigations, including Director of National Intelligence Dan Coats and NSA Director Admiral Mike Rogers.
With respect to all of these steps, Mueller will want to interview the senior officials referenced, but also any of the more junior staff that may have witnessed conversations or their aftermaths, or had contemporaneous conversations with the principals.
Some of these steps might raise privilege issues that will need to be worked through and resolved. And there are likely additional corroborative steps that could be taken, and further inquiries that will arise from these additional investigations.
All these witnesses will be under oath and at risk of prosecution for perjury if they are untruthful.
Only after Mueller has thoroughly pursued all of these lines of inquiry will he decide whether to seek an interview of Trump himself. Why? First, he will want to take this momentous step only if he determines that Comey's testimony holds up to testing and scrutiny.
If Comey's evidence is severely undermined by Mueller's follow-up inquiries, then there may be no reason to interview Trump. Second, if Comey's testimony holds up in the main (which is likely), then Mueller will want to be as well-prepared as possible before interviewing Trump.
Mueller's task is to get to the truth, and the more he knows before confronting Trump, the more likely he is to achieve that objective.
Alex Whiting is a Professor of Practice at Harvard Law School. From 2010-13, he served as the Investigation Coordinator and the Prosecution Coordinator in the Office of the Prosecutor at the International Criminal Court.