The Smoking Gun: How Trump Obstructed Justice
This article first appeared on the Just Security site.
Beginning on May 10, we have written about whether President Donald Trump engaged in an obstruction of justice in pressuring and firing James Comey.
I published a deep dive on that question in Politico, and Alex Whiting has written some excellent pieces at Just Security.
At Thursday's hearing, the following statement by Mr. Comey was, in my view, the most devastating evidence that the president obstructed justice in the Flynn investigation.
Our — our absolute primary concern was, we can't infect the investigative team. We don't want the agents and analysts working on this to know the president of the United States has — has asked — and when it comes from the president, I took it as a direction — to get rid of this investigation, because we're not going to follow that — that request.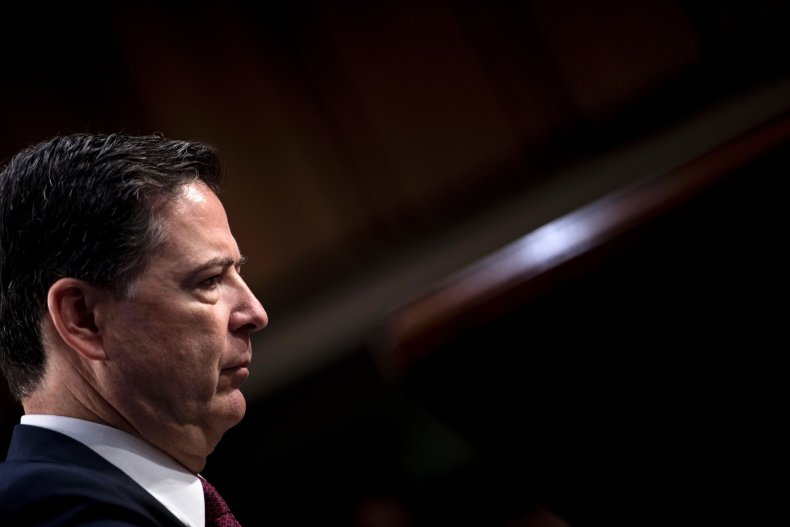 After the hearing, Mr. Trump's personal attorney issued a statement to try to rebut this claim. He stated:
The President never, in form or substance, directed or suggested that Mr. Comey stop investigating anyone, including suggesting that that Mr. Comey "let Flynn go."

As he publicly stated the next day, he did say to Mr. Comey, "General Flynn is a good guy, he has been through a lot" and also "asked how is General Flynn is doing."
Mr. Comey has far greater credibility than Mr. Trump. Comey also reported the content of the meeting to FBI senior colleagues immediately afterwards, and documented his recollection of the meeting in a contemporaneous memorandum.
At trial, those factors would count very favorably in strengthening a prosecutor's case against a defendant accused of obstruction of justice.
It is important to note that the Director of the FBI, apparently in consultation with the FBI's senior leaders, decided the FBI was "not going to follow" what Comey called "a direction" from the President. That speaks volumes about how wrongful was Mr. Trump's request to drop the case.
Ryan Goodman is co-editor-in-chief of Just Security. He is the Anne and Joel Ehrenkranz Professor of Law at New York University School of Law. He served as Special Counsel to the General Counsel of the Department of Defense (2015-16).