Mueller Told by Judge to Produce Evidence That Paul Manafort Lied and Breached his Plea Deal, Hearing Set for January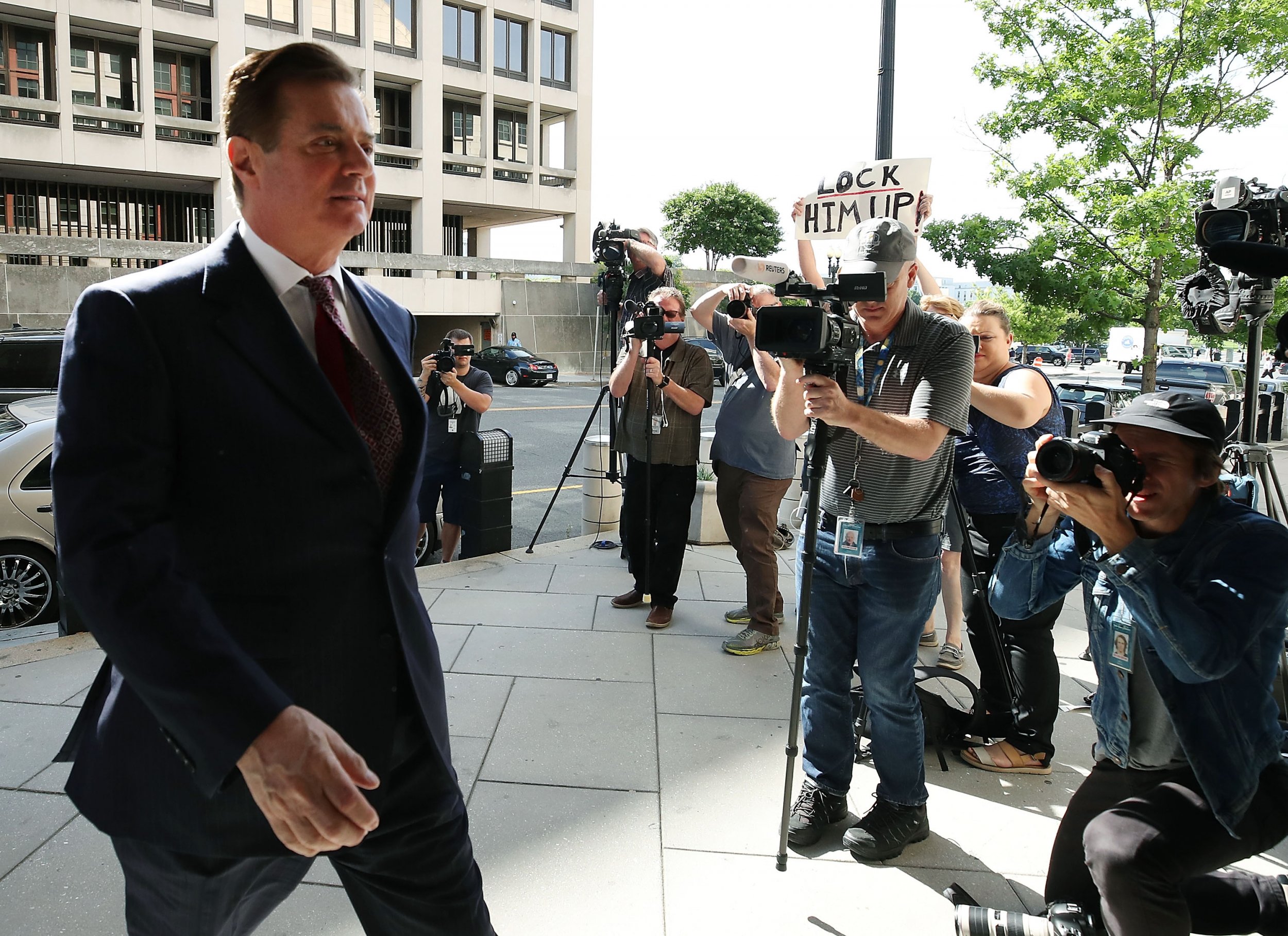 Federal prosecutors with special counsel Robert Mueller's team will need to provide evidence detailing exactly how former Trump campaign chairman Paul Manafort allegedly lied to them and breached his plea agreement, a federal judge in Washington, D.C., said Tuesday.
In a court filing on Friday, Mueller's team alleged the former campaign manager told "multiple discernible lies" that "were not instances of mere memory lapses." Those accusations centered on Manafort's supposed contact with Trump administration officials as recently as February and April of this year—after he was indicted—and that he lied about the communication after he struck a cooperation deal with Mueller's team in September.
Prosecutors also accused Manafort of lying about his contacts with a Russian-Ukrainian political operative, bank payments and information he gave regarding a separate, unknown criminal investigation.
Friday's court filing detailing what Manafort lied about, the public version of which was heavily redacted, did not contain enough "factual findings" for U.S. District Court Judge Amy Berman Jackson to proceed with a hearing. She noted the lack of evidence, such as a transcript or some proof that Manafort repeatedly lied, was an "observation" and not a "criticism" to prosecutors.
"I don't think that we need to have a lot of material," Berman said. "But on the other hand, if any of this is in dispute, I'm not going to be able to rule based on this kind of showing."
One of Mueller's attorneys acknowledged that not enough evidence was initially provided, telling Berman they were prepared to provide additional evidence that might be under seal and not available to the public.
"We were trying to provide the notice for the defense to know what we're saying" Manafort lied about and not what the actual evidence was, said Mueller prosecutor Andrew Weissmann. "We have no objection whatsoever in providing [evidence] to the court in advance of the hearing."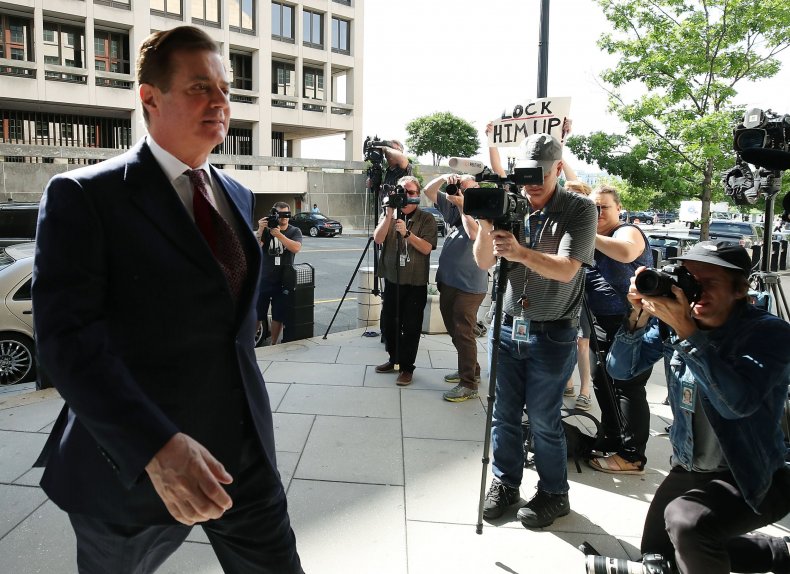 Due to the minimal amount of evidence provided thus far, and Manafort's attorneys having not discussed it with their client, they were not yet prepared to say what—if any—of the government's allegations they agreed with or disputed. Manafort's attorneys want to "determine if the hearing is necessary" because it might "not make sense to go through the procedure" of having one.
The former campaign chairman was convicted in August on eight charges involving tax fraud, bank fraud and hiding foreign bank accounts. He struck a plea deal with Mueller in September to forgo a second trial for foreign-lobbying and money-laundering charges and to dismiss 10 charges from the first trial that caused a deadlocked jury, so long as he cooperated. In late November, Mueller accused Manafort of repeatedly lying to federal investigators, violating the plea agreement.
Both the defense and prosecution privately consulted with one another in the courtroom Tuesday and agreed to continue talks outside so that Mueller's team could provide Manafort and his attorneys with more details as to why they believe the former campaign chairman lied.
Following those discussions, Manafort's attorneys will tell the judge by January 7, 2019, what allegations the defense disputes. Manafort's attorneys noted that they will need to speak with their client about the matter once Mueller's team provides them with more evidence.
A tentative hearing to determine whether Manafort did, in fact, breach his plea agreement by lying was set for the morning of January 25, 2019.
Similar to his previous court dates, Manafort waived his ability to be present in court, citing logistical difficulties of getting to and from the courthouse from jail.
Mueller Told by Judge to Produce Evidence That Paul Manafort Lied and Breached his Plea Deal, Hearing Set for January | U.S.