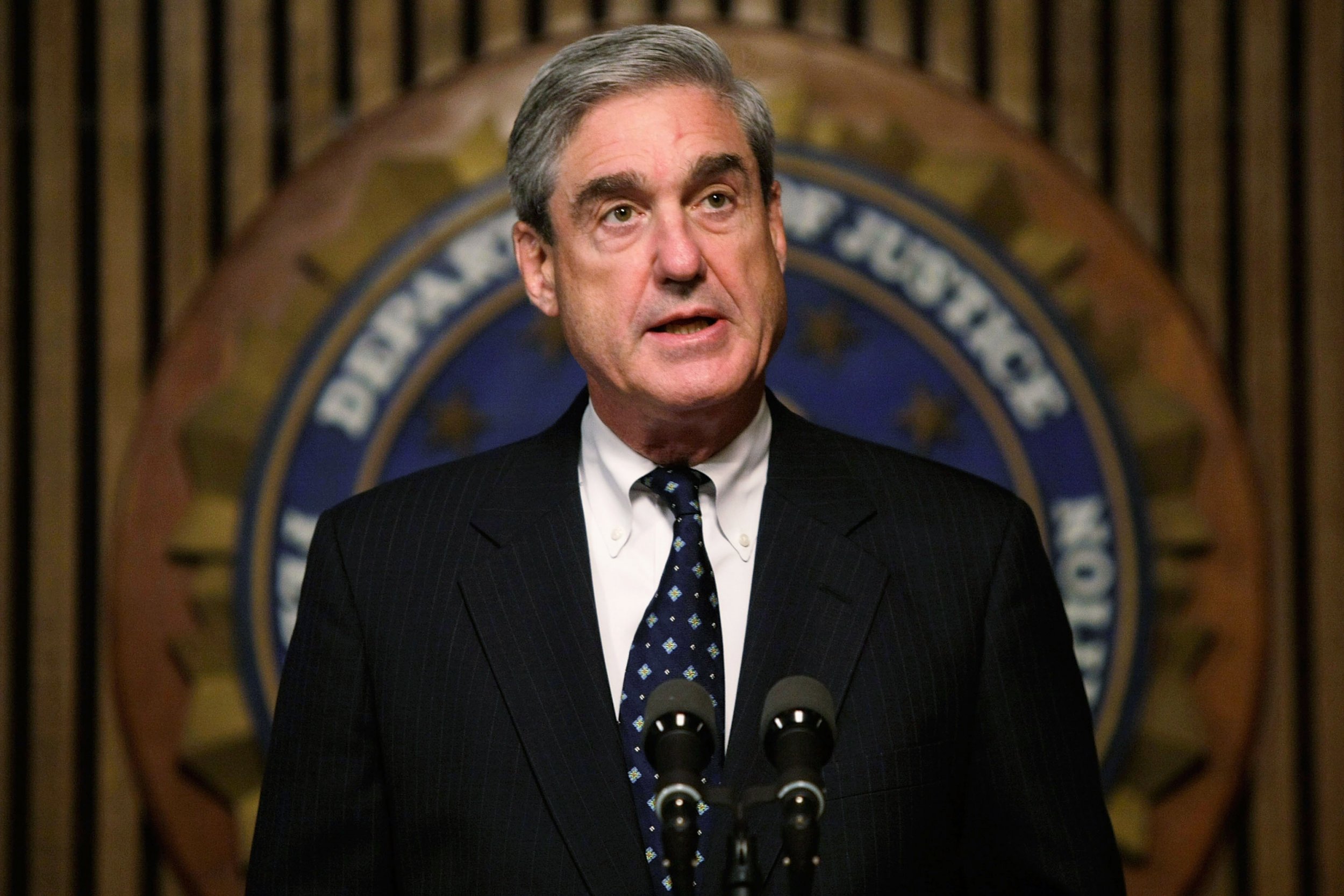 Attorney General William Barr is set to release on Thursday a "lightly redacted" version of special counsel Robert Mueller's 400-page report from his sprawling investigation centered on Russia's interference in the 2016 presidential U.S. election.
According to The Washington Post, citing unnamed sources, the Mueller report will lay out in "granular" detail the ways in which President Donald Trump may have obstructed justice in relation to Mueller's investigation, but that the special counsel could not conclude that Trump had obstructed justice because he could not determine Trump's intentions.
Barr is scheduled deliver an overview of Mueller's findings at a press conference, as well as his "process" in deciding how the report should be released, at 9.30 a.m. at the Department of Justice before sending discs containing the hotly anticipated document to Congress between 11 a.m. and midday.
Mueller's report, which was delivered to Barr on March 22, will subsequently be published on the special counsel's website once members of Congress have had a first chance to read it.
The redactions will apply to grand jury testimony, and to material that could interfere with other onging investigations, such as that of Roger Stone, to which Mueller may have passed information from his own probe, as well as classified information.
The New York Times reported that Justice Department officials had briefed Trump and the White House about Mueller's report several times in recent days. Those discussions, which angered the Democrats awaiting the document, helped Trump's legal team to prepare its rebuttal ahead of what will likely be a fierce political battle, according to The Times.
Moreover, the Times reported that some of Trump's advisers feared he would learn of details of their cooperation with the special counsel's investigation, for which they may suffer retribution.
So far, only Barr's four-page summary of Mueller's report has been made public. Democrats have demanded the full report so that they can draw their own conclusions. House Democrats have at least six ongoing investigations involving Trump.
According to Barr's summary, Mueller did not find that the Trump campaign or anyone associated with it had conspired or coordinated with Russia to influence the presidential election. Moreover, the evidence "does not establish that the president was involved in an underlying crime related to Russian election interference."
And on obstruction of justice, the special counsel laid out the evidence in the report, and while he did not conclude that the president had committed a crime, the report did not exonerate him.
Acting on their own, Barr and Deputy Attorney General Rod Rosenstein decided there was not enough evidence to prosecute Trump on obstruction of justice.
Representative Jerrold Nadler, a New York Democrat and chairman of the House Judiciary Committee, criticized Barr's handling of the Mueller report.
"The attorney general appears to be waging a media campaign on behalf of President Trump, the very subject of the investigation at the heart of the Mueller report," Nadler said at a news conference on Wednesday evening.
"Rather than letting the facts of the report speak for themselves, the attorney general has taken unprecedented steps to spin Mueller's nearly two-year investigation."
Nadler pointed to Barr's own cherry-picked summary, his withholding of summaries prepared by Mueller's team for public viewing, briefing the White House about the report in advance of its release, and scheduling a press conference to discuss the report before reporters and Congress had even seen it.
Rudy Giuliani, one of Trump's lawyers, told Politico on Tuesday that a 34 or 35 page White House rebuttal to Mueller's would also be published by the president's legal team. "The more concise the better," Giuliani said.
Trump has continued to claim "total exoneration" by Mueller's report, when the report specifically drew no such conclusion.