Will Mueller Charge Trump? Hope Hicks Interview Means Probe 'Very Far Along,' Lawyers Say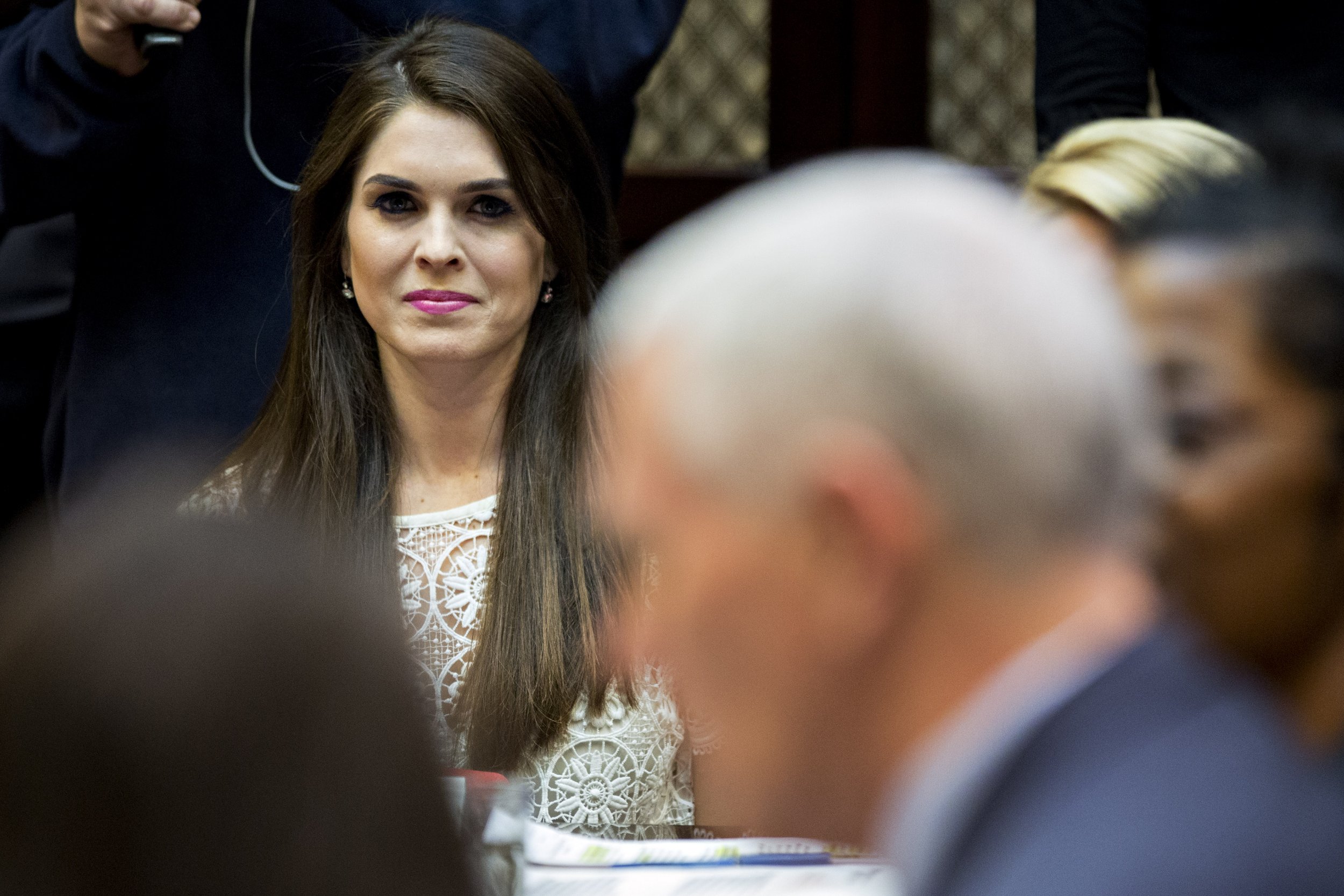 Special counsel Robert Mueller is due to interview White House communications director Hope Hicks soon, an indication that the Trump-Russia investigation may be "very far along," according to senior law professionals.
Perhaps more than anyone affiliated with both the Trump campaign and his subsequent administration, Hicks has served as a key witness to many of President Donald Trump's fiascos and controversies—especially when it comes to the allegations of campaign collusion with Russia to defeat Hillary Clinton.
Hicks's interview with Mueller's team this month could therefore be especially worrisome to the Trump administration.
"Any time you can get someone who is the right-hand person or who's been around the primary target of an investigation, under oath, answering detailed questions, [that] means you've progressed very far along in the investigation," former Clinton administration lawyer Adam Goldberg told Politico in a story published Thursday morning.
In addition to Hicks, White House senior policy adviser and top campaign official Stephen Miller was interviewed earlier this month. Similarly, former chief of staff Reince Priebus and former press secretary Sean Spicer have also met with Mueller's team, while White House counsel Don McGahn could be tapped for an interview.
But Hicks, who first began working for Ivanka Trump in 2012 and was later recruited by Donald Trump in 2014, previously worked with former campaign officials caught in lies about contacts with Russians last year.
Ex-campaign foreign policy adviser Carter Page told the House Intelligence Committee he notified Hicks, as well as former campaign manager Corey Lewandowski and adviser J.D. Gordon, about an invitation to visit Moscow. Page later said he did not meet any Russian officials but did sit down with the Russian deputy prime minister.
Hicks also worked under ex-campaign manager Paul Manafort, whom Mueller recently served with a 12-count indictment for charges that include laundering roughly $75 million through offshore accounts. Manafort reportedly told Hicks in April 2016 to ignore questions about his links to a Russian oligarch close to President Vladimir Putin.
Hicks was present at other moments that have proved to be significant in the ongoing Trump-Russia investigation. She was reportedly in the Oval Office when Trump spoke about a letter he and Miller wrote to justify former FBI Director James Comey's firing.
The Daily Beast reported that Mueller considers it of "critical" importance how the Trump administration initially reacted to a report of Donald Trump Jr.'s meeting with a Russian lawyer, who claimed to have damning research on Clinton.
The Washington Post reported that the president dictated Trump Jr.'s first statement on the story while returning on Air Force One from the Group of 20 summit in Germany in July. Hicks was on the plane at the time, alongside other aides.