Can Mueller Prove Trump Obstructed Justice in Tweet Telling Sessions to End Russia Investigation?
Legal experts appear torn over whether President Donald Trump's tweets can constitute obstruction of justice as he faces yet another firestorm over his call Wednesday for Attorney General Jeff Sessions to end special counsel Robert Mueller's investigation.
During a five-part tweet storm, Trump again clamored for the investigation to end, but for the first time specifically stated Sessions should step in.
"This is a terrible situation and Attorney General Jeff Sessions should stop this Rigged Witch Hunt right now, before it continues to stain our country any further. Bob Mueller is totally conflicted, and his 17 Angry Democrats that are doing his dirty work are a disgrace to USA! " Trump wrote.
Mueller is reportedly examining tweets Trump sent out during key moments of the investigation and his administration. But building a case could conflict with the president's constitutional authority over the Justice Department, making it an "abstract question" that no one can correctly answer, national security attorney Bradley Moss told Newsweek in an email Wednesday.
Moss stated there was "no clear precedent" involving such a check on a president's power, and that any discussion of Trump potentially obstructing justice with a tweet or any other way would ultimately be "a political consideration if—and only if—articles of impeachment" pass the House and reach the Senate.
The president's increased attacks against the probe came on the second day of former Trump campaign chairman Paul Manafort's trial, the first Mueller has conducted since his investigation began 15 months ago. And Moss suggested the trial, as well as the investigation of Michael Cohen and the recent subpoena served to Trump Organization chief financial officer Allen Weisselberg, were all "weighing on [Trump's] mood."
"The proverbial walls appear to be closing in and Mueller (along with separate Federal prosecutors running peripheral probes) is getting down to the truth of what actually did (or did not) happen," Moss said.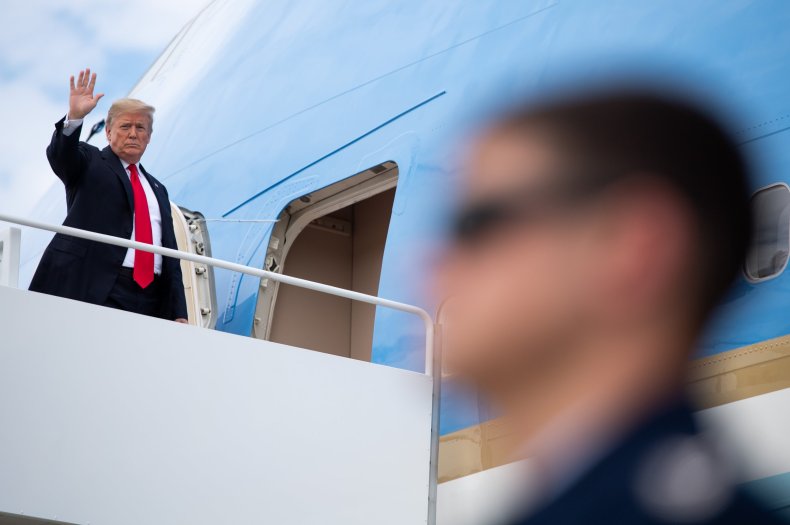 Still, former federal prosecutor Renato Mariotti took to Twitter to explain he thought Trump's tweet about Sessions on Wednesday would serve as one of the "many reasons" Mueller will find the president tried to obstruct justice.
"Tweets like this one directing the Attorney General to stop the investigation of Trump and his friends are among the many reasons why Mueller will conclude Trump obstructed justice," Mariotti said.
Mariotti also suggested Trump, in a separate tweet, was actually agreeing that conspiring with Russia to win the election was illegal. The president again claimed Hillary Clinton's campaign colluded with Russia and not his own.
"It appears that Trump agrees that it's a crime to conspire with the Russians to get dirt on your opponent. If I were Mueller, I'd save this tweet for later," Mariotti said.
One of the president's current attorneys, Rudy Giuliani, stated that Trump was not expressly ordering Sessions to dismiss Mueller or end the probe.
"I think it's very well-established the president uses tweets to express his opinion," Giuliani told The Washington Post on Wednesday. "He very carefully used the word 'should.'"