Last month special counsel Robert Mueller obtained a new search warrant for records of five AT&T phone numbers belonging to ex-Trump campaign chief Paul Manafort.
The warrant is "not the subject of either of the current prosecutions" against the Washington political consultant, according to a new court filing made by the special counsel Thursday.
Last month Manafort pleaded not guilty to a second indictment that added bank and tax fraud charges to money laundering, tax avoidance, and corruption charges lodged against him last year in connection with his political work in Ukraine. The new warrant indicates Mueller is now investigating Manafort in another matter.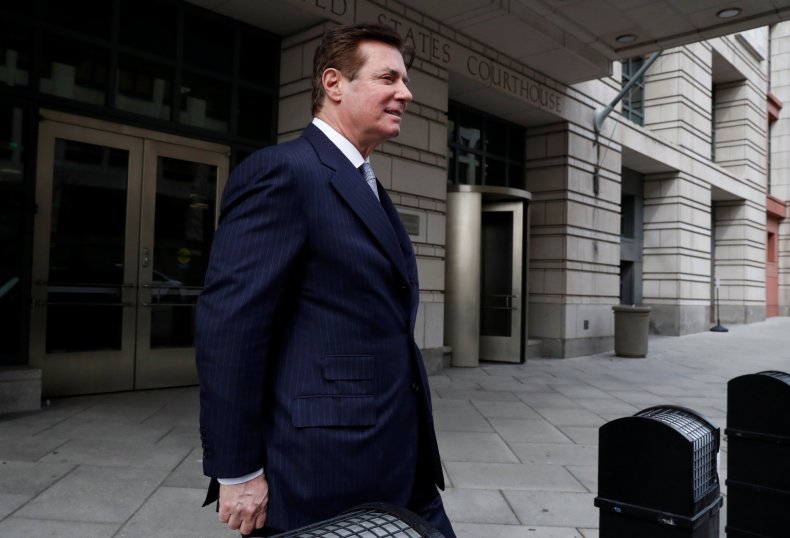 This week Mueller's team revealed a secret memo from Deputy Attorney General Rod Rosenstein authorizing them to investigate the former Trump campaign chief for his work in Ukraine as well as to establish whether he assisted the Kremlin's efforts to interfere in the 2016 election. The document was heavily redacted and no charges on the second matter have been lodged against Manafort so far.
Manafort has pleaded not guilty to the charges against him.
Last week, court filings in the case of a Dutch lawyer who assisted the firm's political consulting work in Ukraine revealed Manafort's business partner Rick Gates knew during 2016 election that one of their associates was a former Russian intelligence officer. The FBI, the filing said, determined the associate continued to have ties to Russian intelligence in 2016.
After Manafort left the Trump campaign in August 2016, Gates continued to serve as an aide for the Trump team, and eventually joined President Donald Trump's inaugural committee. Gates was charged alongside Manafort last October, but agreed a plea deal to cooperate with Mueller's investigation in February.
Read more: Mueller tells court Paul Manafort partner Rick Gates knew they were dealing with ex-Russian intelligence agent
Early this week, Manafort's lawyers tried to stop Mueller from being able to file additional charges against their client. They have sought to challenge Mueller's authority to investigate Manafort. The former campaign chief has also filed a civil suit seeking to curtail the special counsel's investigatory powers.
Mueller's investigation is probing whether the Trump campaign assisted Moscow's interference in the presidential election. Last year, key American intelligence agencies found Russia hacked the computer systems of U.S. political parties and conducted a misinformation campaign to tilt the election toward Trump.
Investigators have charged 19 people in the matter so far, thirteen of whom are Russian nationals alleged to have conducted a misinformation campaign against the U.S. during the election. Trump's former National Security Adviser Michael Flynn and campaign foreign policy adviser George Papadopoulos have pleaded guilty to lesser charges, in exchange for cooperating with investigators.
The court filing Thursday shows that investigators have been issued the warrant to search the five phone numbers and that other warrants authorized them to search Manafort's accounts at three banks, a hard drive, multiple email accounts, a storage locker, and his home.