Mugabe Wanted Me Dead, Zimbabwe's Likely Next President Emmerson Mnangagwa Says
The man who looks likely to succeed Robert Mugabe as president of Zimbabwe says that the 93-year-old leader wanted him "eliminated" after sacking him as vice-president.
The dismissal of Emmerson Mnangagwa as vice-president on November 6 prompted the Zimbabwe military to intervene and place President Mugabe under house arrest.
The military and Mugabe have been negotiating for almost a week and the ruling ZANU-PF has dismissed Mugabe from the party. But the longtime president has so far resisted pressure to step down, with the country's parliament now preparing to begin impeachment proceedings against the president.
Mnangagwa, who remains outside Zimbabwe in an undisclosed location, released a statement on Tuesday morning, claiming that Mugabe had been in touch with him and had asked him to return home for a meeting to discuss "the current political events in the nation."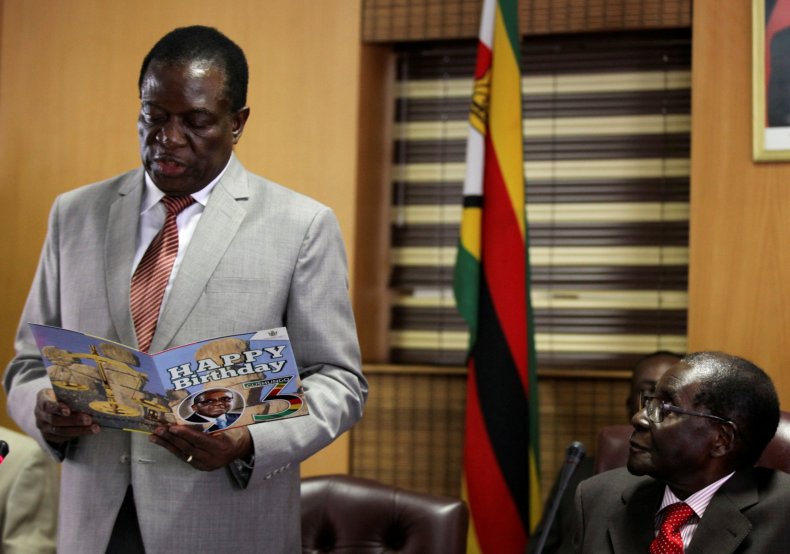 "I told the President that I would not return home now until I am satisfied of my personal security, because of the manner and treatment given to me upon being fired," said Mnangagwa.
Read more: How Robert Mugabe fell from a national hero to an economic tyrant in Zimbabwe
The former vice-president, who had been Mugabe's right-hand man since 2014 and fought alongside him in Zimbabwe's independence war, said that he fled the country following his November 6 dismissal after becoming aware of a sinister plot against him.
"Security personnel, who are friendly to me, warned me that plans were underfoot to eliminate me once arrested and taken to a police station. It was in my security interest to leave the country immediately," he said.
Mnangagwa also urged Mugabe to heed "the voice of the people," which had expressed the population's "lack of trust and confidence in the leadership of President Mugabe." He signed off the statement by saying he would soon return to a "free and democratic Zimbabwe full of hope, prosperity, peace and democracy for all people in this country, white or black."
Mugabe has called a cabinet meeting at his State House offices in Harare on Tuesday morning. The meeting is a weekly fixture, but the country's information minister, SK Moyo, told Reuters that he did not know if anyone would attend the meeting.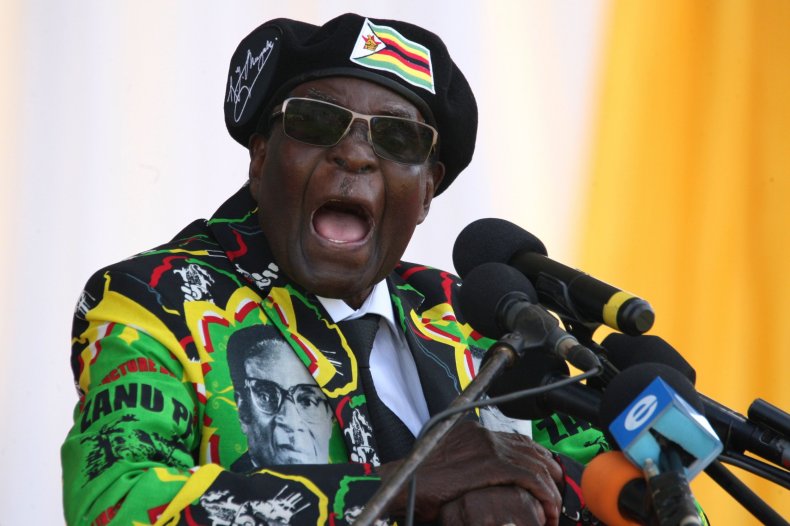 Parliament is due to open impeachment proceedings on Tuesday against Mugabe, who has ruled Zimbabwe since 1980 and is the only leader many of the country's population have ever known.
Some African leaders have condemned the military takeover in Zimbabwe as an undemocratic coup. Western governments—including the United States—have generally not endorsed the methods, but have said that the takeover presents an opportunity for Zimbabwe to open a new chapter.
Secretary of State Rex Tillerson said last week that Zimbabwe had the chance to "set itself on a new path" but added that "ultimately, the people must choose their government."