'Mulan' Release Date: What Time the Movie is on Disney+ and How to Watch
Mulan may have had its release date changed multiple times, but the movie is coming out imminently. Disney+ will be releasing the live-action remake of the 1998 film in the morning Friday, September 4. However, not every Disney+ subscriber will be able to watch the movie. Instead, viewers will have to pay around $30 (prices vary per country) for "Premier Access" to stream the movie on top of what they already pay.
What time does Mulan come on Disney+?
Like the majority of Disney+ content, Mulan is expected to be available to view from 00:00 a.m. Pacific Daylight Time of Friday, September 4 for those on America's west coast. When it comes to your country will depend on your timezone—PDT is currently seven hours behind GMT/UTC.
Disney+ is currently available in 16 countries, 15 of which are getting Mulan on September 4—India is not expected to get a release of Mulan on Disney+ Hotstar.
Here is what time on Sep 4 Mulan is expected to drop in all the territories which have Disney+: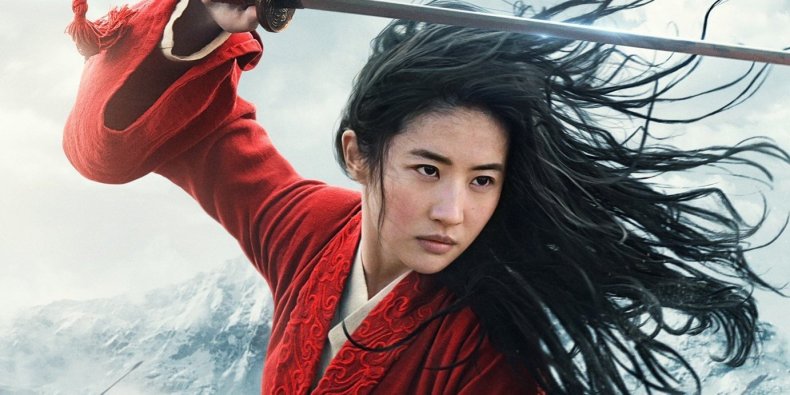 Australia: 5:00 p.m. AEST / 4:30 p.m. ACST / 3:00 p.m. AWST
Austria: 9:00 a.m.
Canada: 3:00 a.m. EDT / 4:30 a.m. Newfoundland / 4:00 a.m. ADT / 2:00 a.m. CDT / 1:00 a.m. CST/MDT / 00:00 a.m. PDT
France: 9:00 a.m. CET
Germany: 9:00 a.m. CET
Ireland: 8:00 a.m. IST
Italy: 9:00 a.m. CET
Japan: 4 p.m. JST
Monaco: 9:00 a.m. CET
Netherlands: 9:00 a.m. CET
New Zealand: 7 p.m. NZST
Puerto Rico: 3:00 a.m. AST
Spain: 9:00 a.m. CET
Switzerland: 9:00 a.m. CET
United Kingdom: 8:00 a.m. BST
U.S.: 3:00 a.m. EDT / 2:00 a.m. CDT / 1:00 a.m. MDT / 00:00 a.m. MST/PDT / 23:00 p.m. on Sep 3 AKDT / 21:00 p.m. on Sep 3 HST
A number of countries, meanwhile, are getting Disney+ on September 15, and Mulan's is expected to be available at launch via the streamer's "Premier Access." Those countries are Portugal, Belgium, Finland, Iceland, Luxembourg, Norway, Sweden, and Denmark.
In other territories, as previously reported by Newsweek, the film will air in cinemas when and where they open.
For viewers who do not want to pay $30 to watch Mulan, the movie will eventually be available to watch for free by those who already have Disney+. According to the streamer's FAQ pages, the movie will be part of the regular catalog in December.