'Mulan' Release Date: When Will 'Mulan' Come to Disney Plus After Cinema Release Delay?
Mulan was one of the first movies affected by coronavirus, with the film's March 27 release date delayed due to the closure of cinemas in China—a key market for the live-action remake. After a number of studios have put their movies online rather than release them in theaters, a lot of fans of the 1998 animated film were hoping it would skip its cinema release and come straight to Disney+. However, there are several hints as to why that will not be the case.
When will Mulan come to Disney+?
Although Disney is about to put the recently released animated movie Onward onto Disney+, viewers should not expect them to do the same with Mulan. Onward had the misfortune of being released just before thousands of cinemas closed across the world, so putting the movie onto Disney+ was mostly seen as a way of Disney cutting their losses on a film that they had already put out.
By delaying Mulan, however, the studio has shown that they are willing to wait until the coronavirus crisis is over before releasing the movie, in order to make as much money on a movie believed to have cost at least $300 million. This makes it the most expensive of the live-action remakes so far.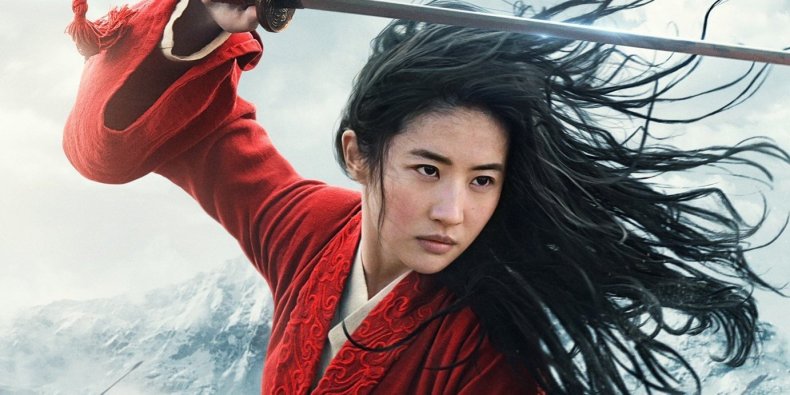 Although putting Mulan onto Disney+ would certainly bring subscribers to the streaming service, it is unlikely to result in anything like the revenue Disney has made from previous live-action films. Three of the recent live-action remakes (Beauty and the Beast, Aladdin and The Lion King) have made over a billion dollars, while even relative box office failures like Dumbo more than doubled their budget.
To make a billion dollars on Mulan, the movie would have to bring in at least 140 million new subscribers paying $7 each—that is over four times as many subscribers as the 28.6 million the service had in total as of February 2020.
As that seems highly unlikely, it makes sense that Disney is choosing to delay the cinematic release, especially as this film was believed to have been made to cater to a Chinese box office that was booming in the years before the virus outbreak.
As such, fans should expect to wait a long time before Mulan comes to Disney+. There is no reason that Disney will not wait the usual seven months between the movie's cinematic release date and its streaming debut—and as the new release date has not been revealed yet, this means that the movie might not come to the streamer until 2021 or beyond.
However, Disney+ does currently have the original animated Mulan as well as Mulan II now to tide fans over until the live-action movie is streaming.