Multimillion-Dollar U.S. Home to Sell as NFT
A luxury home under construction in Utah looks set to become one of the most expensive real-world properties ever sold as a non-fungible token, or "NFT."
The home is currently being built in Millcreek, Utah, by local developer, Dave Wilkes. Wilkes plans to sell the house via NFT, with prospective buyers bidding with cryptocurrency. The current asking price is around $4 million, with a successful purchase netting the owner of the virtual token control over the property.
"Everything about the house—real estate property, the design of the house, the plans, the architecture, you know, all of the work that's gone into the home—will be included in the NFT transaction with the buyer," Wilkes told Utah Business.
NFTs are purchasable digital tokens that constitute nodes on various blockchains, the digital ledgers that also track the transactions made with cryptocurrencies. Each node is intended to be unique and is often associated with pieces of digital media, like art, music or videos, theoretically acting as proof of unique ownership for digital goods, which are otherwise infinitely replicable.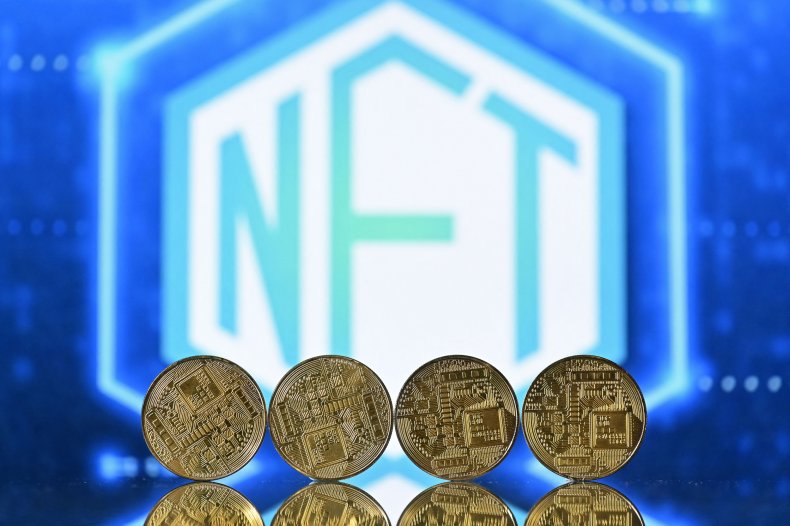 Since NFTs are employed for proof of ownership, some people have begun using them in concrete, real-world transactions, like real estate. In February, a five-bedroom, three-and-half-bath house near Tampa, Florida, was purchased for 210 Ether, roughly equivalent to $635,000, according to Fortune. Wilkes' property, if sold for its asking price, would easily rank among the most expensive pieces of real-world real estate sold via NFT.
Wilkes explained to Utah Business that he needed to set up an LLC in order to make the digital transaction for a real-world property work.
"Right now, there is an entity that holds title to the property," he said. "And that LLC will remain on the title, and we will essentially tokenize the equity for that entity.… So the person in possession of the NFT is essentially in control of the property."
Once successfully sold initially, Wilkes said that the owner will not have to go through any more title processes once they decided to resell the property in the future.
The construction of Millcreek home will not be finished for several more months. Despite that, Wilkes said told Utah Business that he has received word from several parties interested in buying.
"This is an exciting area of real estate because of so many different facets," Wilkes explained. "I think this will be the first of many, many homes that are sold as what we call a smart contract that manages the property moving forward in perpetuity. All elements involved in real estate transaction could, should, and most likely will exist on-chain in the future."
Despite the enthusiasm from Wilkes and others, NFTs have received sharp criticism from many people. Also, since blockchain technologies require immense and ever-growing computing power to function, some have pointed out that the energy consumption associated with NFTs is detrimental to the environment.
NFTs associated with digital goods have also been notoriously easy for hackers to get around. Many have also questioned the efficacy of unique digital ownership, given that NFTs do not prevent anyone from saving their own copy of the media associated with them. How these issues will bear out in the realm of concrete real estate transactions remains to be seen.