Dad Slammed For 'Walking Out' On Daughter and Partner After Food Shop Fight
A woman has desperately sought advice on Mumsnet after her partner walked out on her and their 15-month-old daughter.
In the post written at 15:50 on Wednesday, yesterday, user stressedhadenough describes how, "He's been in a foul mood the entire morning. He's supposed to be looking after our DC (today is his day to do that, we have one day each per week to stay home with her and she's at childcare the other three days). Just so happens I'm off work sick today, though, so all three of us home together.
"He's been like a bear with a sore head following a disagreement about whether or not to put the pool up in the garden. That's it. Nothing even important or major. We just had a different opinion on it. He was a moody a***, walked away from me as I was talking to him, so I asked him what the hell was wrong, why is he being like this. Nothing's wrong he says. Right."
She goes on to say that as he is loading up the car to go to the shops, their daughter suddenly needs changing.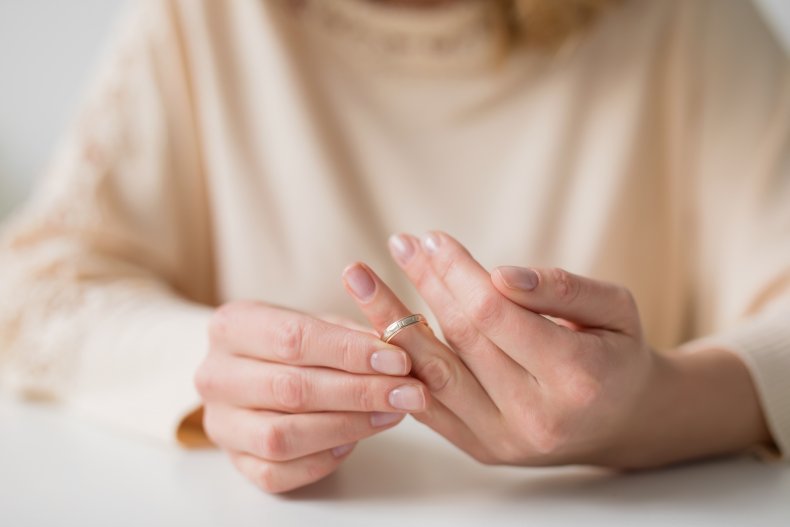 As she is trying to change their daughters nappy, she asks him to run upstairs for cotton pads, "He sighs/huffs again, goes upstairs. Comes back down and then comes really close to me and goes "stop speaking to me like sh**"; then walks away."
After pointing out to him that he has been unreasonable all morning, "He then went 'right, I'm off, you can do the shopping yourself.' And off he sped in his car. I'm home not feeling well, looking after our toddler on my own, on what is supposed to be his day to look after her.
"And now I am also responsible for the food shop which he has decided he's not doing. Tried calling a few times to ask him when he's coming home, he answered one call and said 'I'm not speaking to you, you're out of order, I'm not coming home,' then hung up immediately.
"I tried calling back, numerous times over the past hour or so, he's ignoring my calls. I text him saying "do you really think it's appropriate to just walk out on me and DD like that, leaving me to do everything today including the shopping when I'm not well?"
He replied: "I haven't walked out on her, I've walked out on you. Don't use her."
"Confused erm ... you've literally just walked out and left her here?? And that's that. So what the fu** do I do? Is he an ar**ho** or is he being reasonable here??"
After no response from other users for several minutes she then writes, "Anyone? 😥".
One user was quick to respond saying, "Ignore the man child. There's obviously a bigger issue going on with him."
She then adds: "This is his usual default response to any arguments or disagreements. He fu*** off and leaves everything to me, with no indication of when he's going to be back," adding later that he's "now been gone for an hour and a half."
At 15:56 the original mum posted, "His car has just pulled up" and at 17:24 she posted, "He's taking zero responsibility for any of it. I'll I've had is 'I don't know' when I asked why he walked out like that."
Some users were critical of her behavior, with one user writing: "It sounds a little like you're annoying him by micromanaging him when he's trying to go about stuff. If he has her and she poops leave it to him, no need for you to takeover. Maybe couples counseling so you can hear each other's feelings in a safe environment?"
To which the original poster replied, "Great thanks guys. I've literally got no one else to talk to so I turned to other mums for support online. Thought they might support me. Clearly I was wrong. Will go back to crying by myself and wondering how to set up a life alone with DD. 👍🏻"
According to the forums own data, Mumsnet has around seven million unique users per month, with around 100 million page views, and has been a place of support for many.
However, it is not without its criticisms. In 2012 group Fathers4Justice launched a campaign to show what they believed to be gender hatred on the forum due to the language used when talking about men.
Similarly in 2018 Vice journalist Eve Livingstone called Mumsnet a "Toxic hotbed of transphobia" amid allegations due to its restriction of the use of terminology such as 'cisgender' and 'TERF'.
If you have a similar family dilemma, let us know via life@newsweek.com. We can ask experts for advice, and your story could be featured on Newsweek.