Man Urged to Dump Fiancée Before Summer Wedding for This Shocking Reason 
Planning a wedding can be stressful as there is so much to organize, including attire, venue, entertainment and, most importantly, the guest list. But one couple were certain they didn't want any children at their wedding.
This isn't unusual for some, and 21 percent of 3,309 couples surveyed set the same rule for their big day, according to the wedding-planner site Zola.
However, this choice seems to have caused a divide for Mumsnet user Dad394, who explained it has led to a lot of friction between his family and fiancée.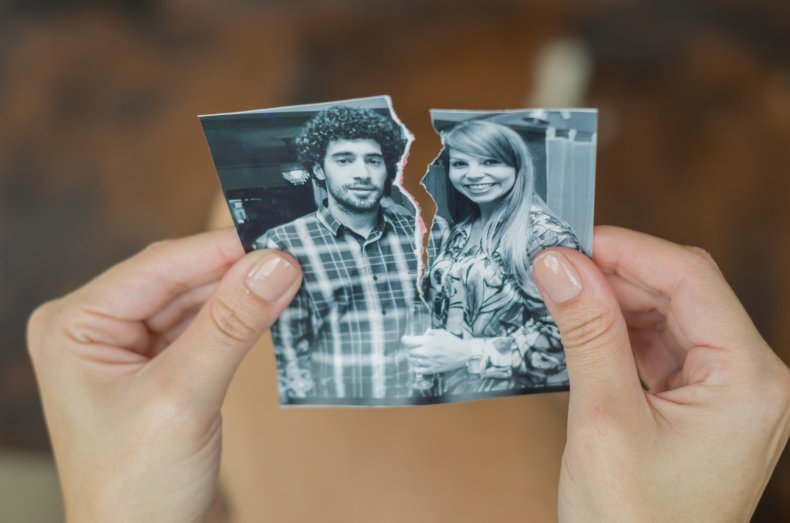 The couple, aged 31, have five months to go until their big day, but their plans have drastically changed.
"We had a dream wedding planned since we were young in Portugal, when we expressed to my family the plans and that our wedding is going to be "child-free" all hell broke loose."
In the end, his mom and siblings declined their invitation as they have children under 3 years old. He wrote he offered to pay for a babysitter, but they were not willing to see him get hitched without their kids. So, now, the couple isn't having any family at the wedding.
"Now my wife-to-be feels my mum has ruined the best moment/time of her life, and she will never get this back, something she has always dreamed of and my family has ruined for her. She has so much anger towards my family and even though my family has said sorry and that they would make it work, it was already ruined for us," he wrote.
The man pointed out that he has said how he feels to his family and asked them to stop speaking about the wedding, but they have persisted, and this is making his fiancée even angrier.
He wrote: "I am now arguing every day with my partner and my relationship with my family is at the lowest it has ever been, I feel like I really have no option but to be a punching bag for everyone to express how they feel, if I speak to my family my partner gets angry as it's always wedding related if I don't speak to my family the relationship gets worse. My partner now hates me speaking to my family, [and] wants to know every conversation."
He added that a text from his family can ruin the couple's entire day. He has turned to the internet for support as the 15-year relationship has hit an all-time low.
He ends the post by writing: "I have no idea what to do as I am now stuck in the middle, does my partner need to calm down and realize I could lose all my family over this and work together to sort it, or do my family need to back off and realize they have ruined everything and give us space for now."
John Kenny, a UK-based relationship coach, told Newsweek: "There shouldn't be any need for this to be the case, but it seems he has difficulty setting boundaries with his family or they don't respect them when they are set."
Kenny, the founder of Interpersonal Relationship Coaching (IRC), added that the man's family should apologize for directly upsetting his partner.
Kenny said: "On the whole, communication is crucial. Talking things through and considering the outcomes if contact is broken completely, as it is going to create long-term damage, possible resentments, and heartache.
"If the relationship is strong enough and has a solid foundation, then as long as the couple works together and takes on board what each other needs, then they should be able to find something that works.
"The fiancée also needs to remember if he chooses to continue his relationship with his family, then she shouldn't make it too complicated for him to do so. This may mean putting her own feelings aside," Kenny added.
More than 350 Mumsnet users have responded to the post that was shared on January 24. Many of them have posted that a child-free wedding was "never a good idea."
One user wrote: "I think your family [was] always going to be upset if you both excluded half of them by not having children there. I don't have a solution but this doesn't sound like a happy marriage in the making. A lifetime of family issues is going to put a massive strain on your relationship."
Another posted that his partner was "pure bridezilla. Surely this is not the first time she has shown her true colors to you? I'd be rethinking the relationship in its entirety. A child-free wedding (abroad, no less) when you have siblings with kids under 3....ridiculous."
Another person commented: "Call off the wedding. Seriously. This level of control will only get worse. Tell her that if it's going to be loggerheads with your family for ever then you don't want to get married at all. It'll never end, ever. I hope you don't have kids yet because your life will suck."
Newsweek was not able to verify the details of the case.
If you have a personal dilemma, let us know via life@newsweek.com. We can ask experts for advice on relationships, family, friends, money and work, and your story could be featured on Newsweek's 'What Should I Do?' section.