Murkowski Is Latest Republican to Support Ketanji Brown Jackson Nomination
Two more Republican senators have signaled they'll support Ketanji Brown Jackson's confirmation to the Supreme Court, all but assuring her a seat on the nation's highest court after being grilled by GOP lawmakers.
Senators Lisa Murkowski and Mitt Romney announced Monday they would vote to confirm Jackson as the first Black woman to serve as a Supreme Court justice. The announcement by the pair of Republican senators comes the same day the Senate Judiciary Committee deadlocked on Jackson's nomination, setting the stage for one of the narrowest confirmations in the Court's history.
Murkowski said in a statement she decided to support Jackson based on her judicial independence and demeanor. She also pointed to Jackson's qualifications, which include serving as a federal public defender, vice chair of the U.S. Sentencing Commission, a district court judge and currently as an appeals court judge.
"It also rests on my rejection of the corrosive politicization of the review process for Supreme Court nominees, which, on both sides of the aisle, is growing worse and more detached from reality by the year," said Murkowski. "While I have not and will not agree with all of Judge Jackson's decisions and opinions, her approach to cases is carefully considered and is generally well-reasoned."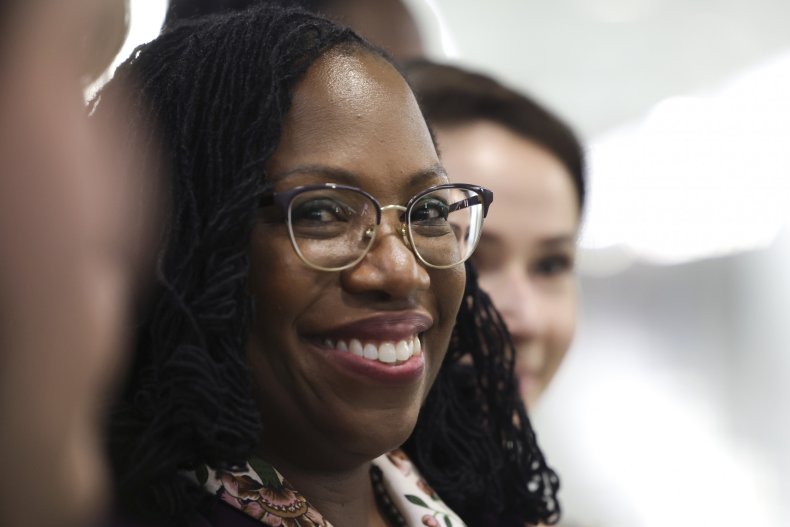 Murkowski, of Alaska, said Jackson answered her questions about the Second Amendment and specific issues facing her state.
Romney similarly said he was swayed by Jackson's qualifications, calling her a
"person of honor," even though he didn't expect to agree with all of her decisions.
Susan Collins came out last week as the first GOP senator to support Jackson. In a statement, the Maine Republican also criticized questioning by members of her party during Jackson's Senate Judiciary Committee confirmation hearing.
"In my view, the role the Constitution clearly assigns to the Senate is to examine the experience, qualifications, and integrity of the nominee," Collins said in her statement. "It is not to assess whether a nominee reflects the ideology of an individual Senator or would rule exactly as an individual Senator would want."
During the confirmation hearing, Republican senators criticized her past work as a public defender, accused her of being soft on child sex offenders and suggested she had a "personal hidden agenda" to teach critical race theory in school.
None of the three Republicans who said they will vote for Jackson are members of the Senate Judiciary Committee.
The Senate Judiciary Committee on Monday was split 11 to 11 on advancing Jackson's nomination, with all Republican members of the panel opposed. Senate Majority Leader Chuck Schumer quickly filed a motion to bring her nomination to the full Senate, which is expected to hold a full vote later this week.
If each of the Senate's 50 Democrats back President Joe Biden's pick for the Supreme Court, Jackson is on track to be confirmed 53-47.
All of former President Donald Trump's nominees were confirmed by similarly narrow margins. Most recently, Amy Coney Barrett was confirmed to the Court in 2020 on a 52-48 vote, while Brett Kavanaugh was confirmed in 2018 on a 50-48 vote and Neil Gorsuch was confirmed in 2017 on a 54-45 vote.
Newsweek has reached out to the office of Chuck Schumer for comment.