A prominent Atlanta music festival has been canceled amid the recent implementation of new gun laws in Georgia.
Music Midtown, a music festival that began in 1996, was set to return to Atlanta on September 17 and 18, with major headliners like Future, My Chemical Romance, Fall Out Boy and Jack White. But in a statement posted on its official website, festival organizers confirmed that the event has been canceled for this year, "due to circumstances beyond our control." Refunds will be issued to those who had already purchased tickets.
"Hey Midtown fans — due to circumstances beyond our control, Music Midtown will no longer be taking place this year," the statement said. "We were looking forward to reuniting in September and hope we can all get back to enjoying the festival together again soon."
The statement from organizers included no mention of why the decision was made to cancel the festival. Speaking with unnamed sources in the music industry, Billboard reported that the most likely reason is a recent slate of changes made to Georgia's gun laws. In particular, a 2019 ruling by the state Supreme Court expanded Georgia's Safe Carry Protection Act, preventing entities from banning the possession of legal firearms on publicly owned property, like Piedmont Park, where Music Midtown has been held since 2011.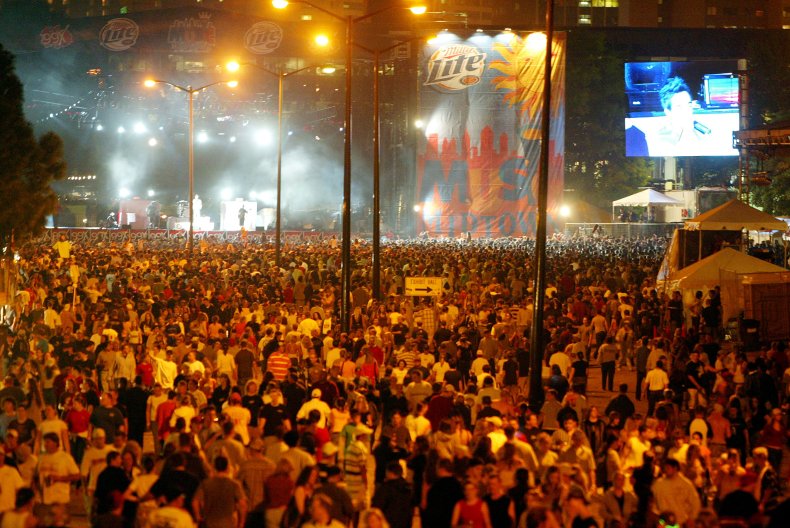 The ruling established different parameters depending on the type of leases businesses had on public land. Private companies with certain long-term leases could still restrict the possession of guns. On the flip side, businesses with short-term leases, like the kind Music Midtown had for Piedmont Park, could not restrict possession.
While the ruling did not empower cities like Atlanta to enforce the rules, it did empower citizens who had paid for tickets to sue organizers if they were denied entry to an event over their possession of legal firearms.
"In general, most major companies will not host a festival in a location that permits gun owners to carry their weapons into an event, with an exception sometimes made for law enforcement," Billboard said. "Some artist riders actually have specific language saying that artist will not perform in cities or states where gun laws grant attendees the right to bring weapons inside of a concert venue."
As Billboard explained further, canceling the 2022 event gives Live Nation, the company behind Music Midtown, another year to potentially work out how it will handle the situation. Some options, the Billboard said, would be moving the show to privately owned land or lobbying the Georgia legislature for changes to the law.
Newsweek reached out to Live Nation for comment.
In early July, a shooting broke out at a Freaknik-inspired music festival in Sandersville, Georgia, killing two people and causing a stampede. Two men, Brian Keith Rozier and Ryan Rozier, were arrested in connection with the incident. The event was held at the Larry Mitchell Ballpark, which is on private land.