Muslim Leaders Unite Against Trump, Say East Jerusalem Should Be Palestinian Capital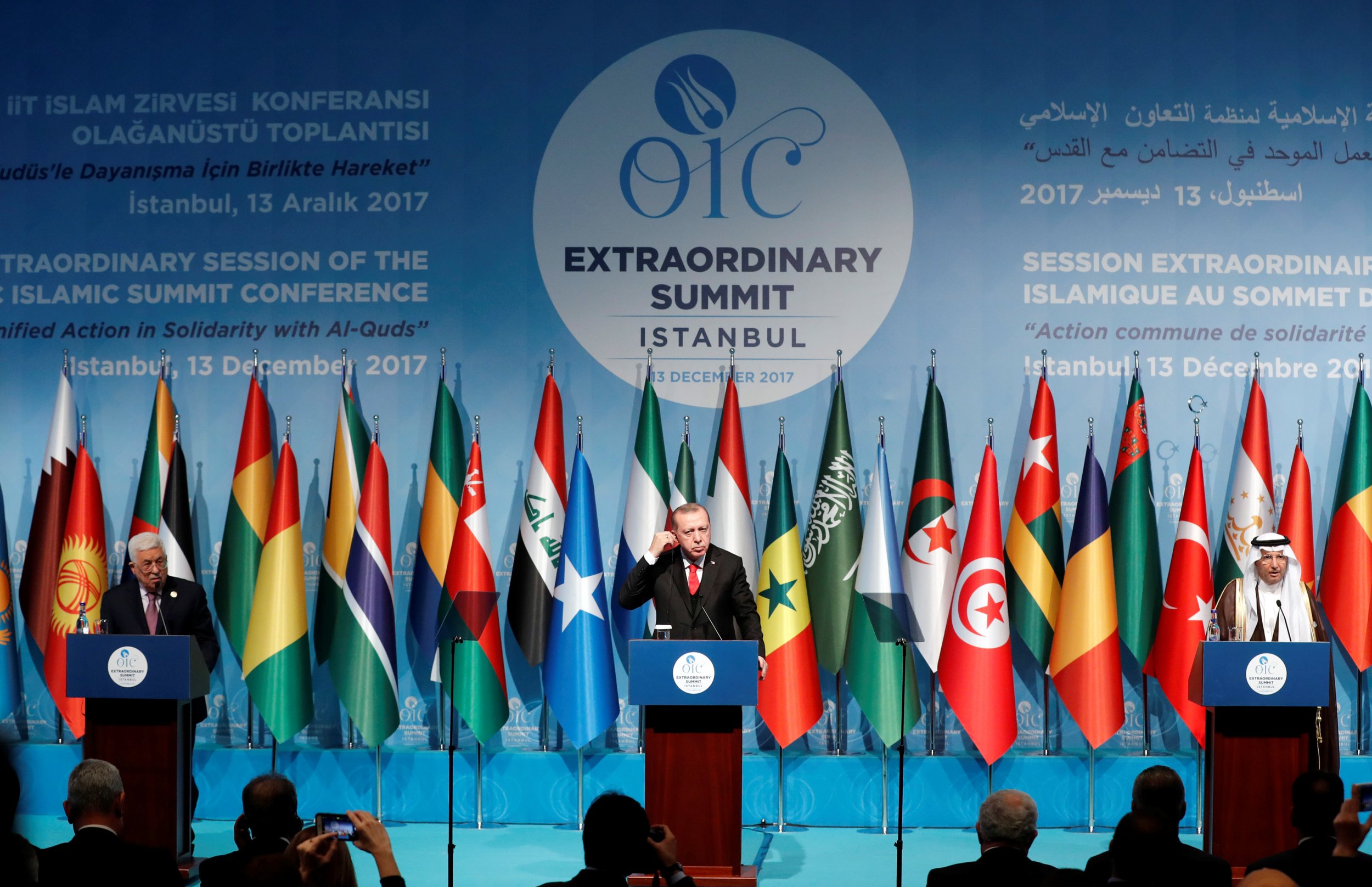 Muslim leaders from 57 countries joined forces on Wednesday to condemn President Donald Trump's decision to declare Jerusalem the capital of Israel and call on the world to recognize "the State of Palestine and East Jerusalem as its occupied capital."
The Organisation of Islamic Cooperation (OIC) met in Istanbul exactly one week after Trump announced that the U.S. officially recognizes Jerusalem as the capital of Israel and will be relocating its embassy to the city from Tel Aviv. The status of Jerusalem is at the center of Israel's conflict with the Palestinians because the city is sacred to both Judaism and Islam, and many in the Muslim world believe that Israel is illegally occupying Jerusalem.
In a communique issued during Wednesday's meeting in Turkey, participants said they consider Trump's Jerusalem announcement "an attack on the historical, legal, natural and national rights of the Palestinian people," and said they "reject and condemn in the strongest terms the unilateral decision by the President of the United States America recognizing [Jerusalem] as the so-called capital of Israel."
Half of Jerusalem, the eastern portion, had been envisioned as the future capital of a Palestinian state, when and if a two-state solution is reached between Israel and Palestine. For many across the Middle East, Trump's announcement last week put an end to any chance of a peace agreement by giving Israel what it wanted without extracting any concessions.
Protests erupted across the Arab world in response to Trump's announcement, leaving hundreds injured and at least four people dead. But Wednesday's meeting in Turkey was the first sign that Muslim leaders are uniting in their opposition to Trump's announcement and ready to respond with diplomatic measures.
Currently, Trump's son-in-law and adviser Jared Kushner is leading the peace negotiations on the U.S. side, and will likely need the help of Arab allies like Saudi Arabia and Egypt if he is going to succeed.
Turkey, a NATO member and traditional ally of the U.S., has played a pivotal role in organizing a united front of Muslim nations against Trump's policy positions.
In retaliation for Trump's stated intention of moving the U.S. embassy from Tel Aviv to Jerusalem, Turkey has said it will open its own embassy in East Jerusalem once the world recognizes an independent state of Palestine.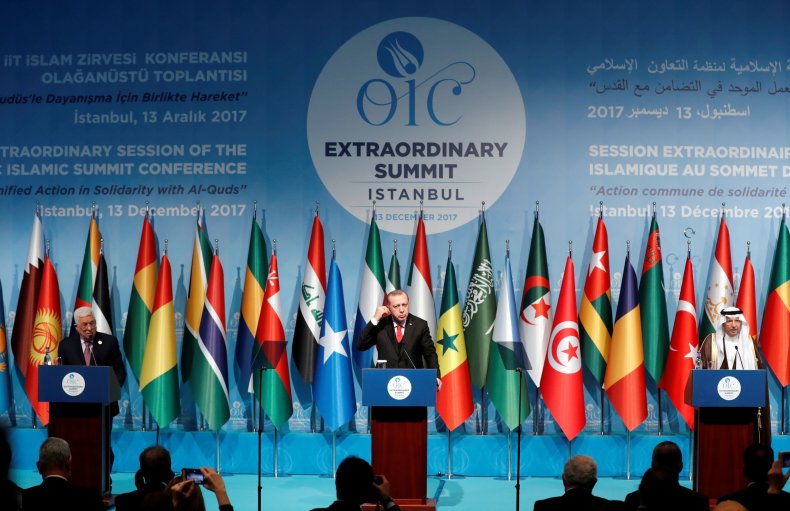 Meanwhile, Palestinian President Mahmoud Abbas said the U.S. is no longer an acceptable mediator for the peace talks between Palestine and Israel because it is "biased in favor of Israel."
During Wednesday's meeting in Turkey, Abbas noted that the Palestinians had been willing to negotiate with the U.S. and Israel on a peace agreement, but had been rewarded with "the slap of the century."
U.S. allies such as Jordan, Qatar, Iraq and the United Arab Emirates signed Wednesday's communique.