Muslim School Sues City after Children with Hijabs Were Asked to Leave Delaware Pool for Wearing Cotton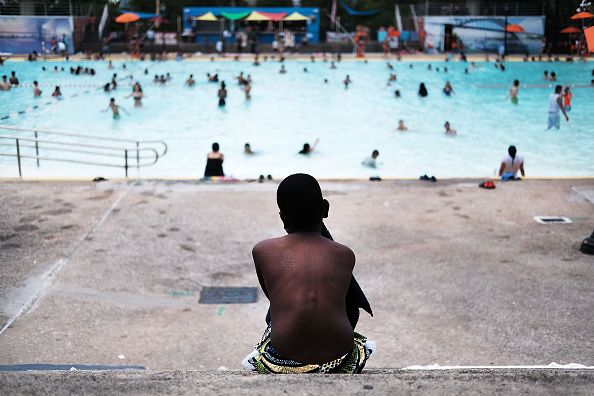 A Muslim school in Delaware is suing a city for discrimination after they were asked to leave a public pool because they were wearing cotton.
The Darul Amaanah Academy's principal and four parents claim seven children from the ages of five to 12 were discriminated against at the Foster Brown pool in Wilmington, Delaware, in June, according to a lawsuit filed in Chancery Court on Wednesday, the Delaware News Journal reported.
"As a result of their treatment at Foster Brown (pool), many of the children have come home in tears, shattered by their treatment by city employees and questioning whether their Islamic faith makes them unwelcomed and unwanted," the lawsuit complaint states, according to the publication.
Tahsiyn A. Ismaa'eel, the principal of the Darul-Amaanah Academy and director of its summer program, previously told the Delaware News Journal that a pool manager told her and the group of children she was with that it was against the city's policy to wear cotton at swimming pools on June 25. The children were reportedly wearing cotton shorts, shirts and hijabs while at the pool, Ismaa'eel previously told the publication. According to the Delaware News Journal, there is no state or city policy against wearing cotton in public pools.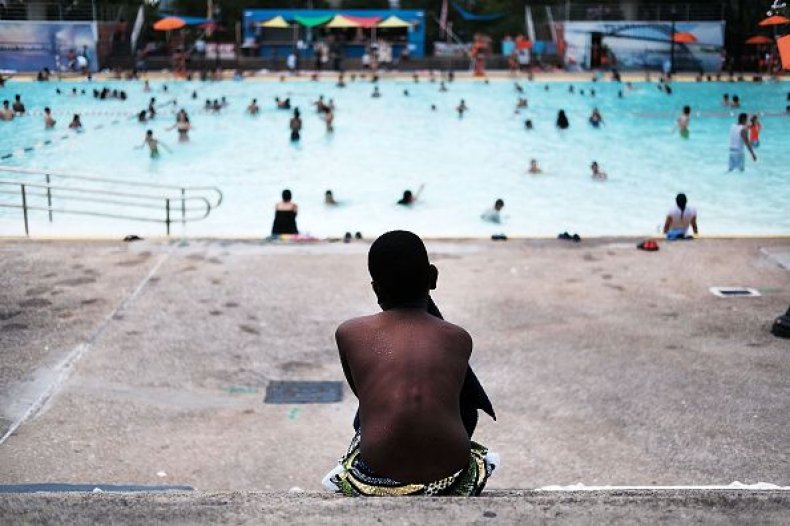 The mayor of Wilmington, Delaware, issued a statement in July following the incident and said the city "should be held accountable" for what happened at the pool.
"We should be held accountable for what happened and how poorly we assessed this incident. I apologize to the children who were directed to leave a city pool because of the religious-required clothing they were wearing," Mike Purzycki wrote in the statement. "We also referred to vaguely-worded pool policies to assess and then justify our poor judgment and that was also wrong."
In a previous statement to Newsweek following the incident, the Council of Islamic-American Relations (CAIR) spokeswoman Zainab Chaudry said they are glad Mayor Purzycki apologized but said that no one should be discriminated against for wearing religious attire in a public space.
"All Americans are entitled to reasonable religious accommodations while using public facilities, and it is unlawful to discriminate against any group because of their religious attire," said Chaudry at the time. "While the safety concerns may have been legitimate, this situation should have been handled better."
A similar incident occurred in June to a black woman and her daughter after they were approached by a white man posing as a health inspector who asked if they had showered before using the swimming pool at the Westin Hotel in Pasadena, California. The hotel said in a statement to CBSLA that they "do not condone this kind of behavior."