Funimation is teaming up with Japan Crate, the subscription service that delivers snacks and treats from Japan around the world, to bring an exclusive box based on the popular anime My Hero Academia.
The My Hero Academia premium crate brings exclusive artwork, an illustrated booklet and a limited-edition collectible pin featuring a hero from the franchise.
"We're excited to partner with Funimation and immerse our community into the world of one of the hottest anime" said Anthony Sconzo, VP of marketing and co-founder of Japan Crate in a press release. "Funimation is providing SimulDubs and we're providing the snacks this season, it's a perfect fit. A lot of our subscribers love My Hero Academia and we're elated about enhancing their experience by providing show-catered snacks and sweets."
The limited-edition pin will come alongside delicious candies and snacks in June's Premium Japan Crate. Crates are available while supplies last through May 31. Japan Crate Premium crates are priced at $30 per month.
Check out some of the treats included in the My Hero Academia x Japan Crate exclusive box below. There's an energy drink a based on All Might, Midoriya-inspired gum and a fish-shaped cookie in honor of El Torino.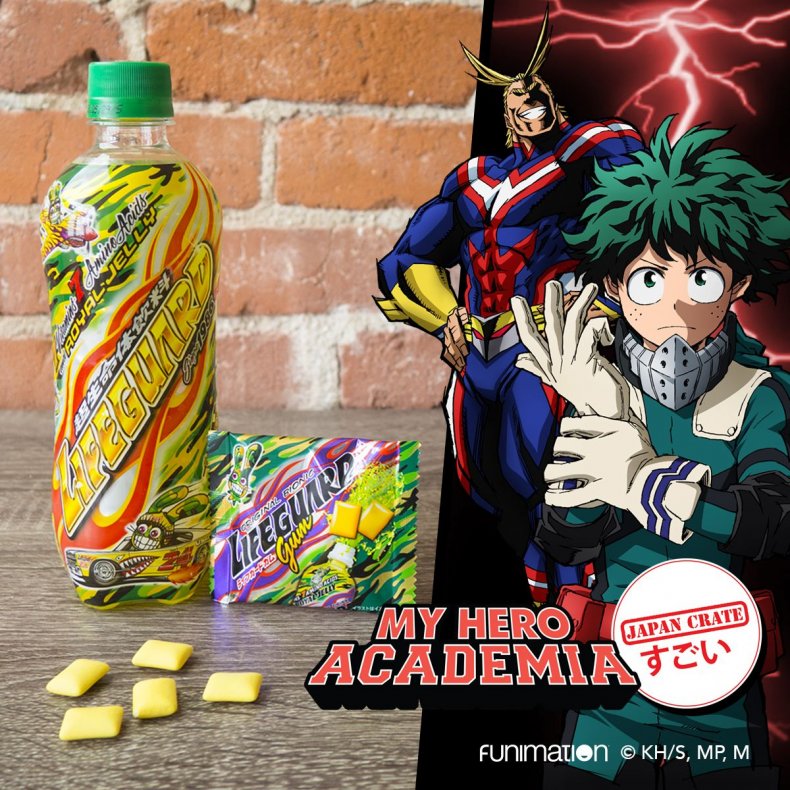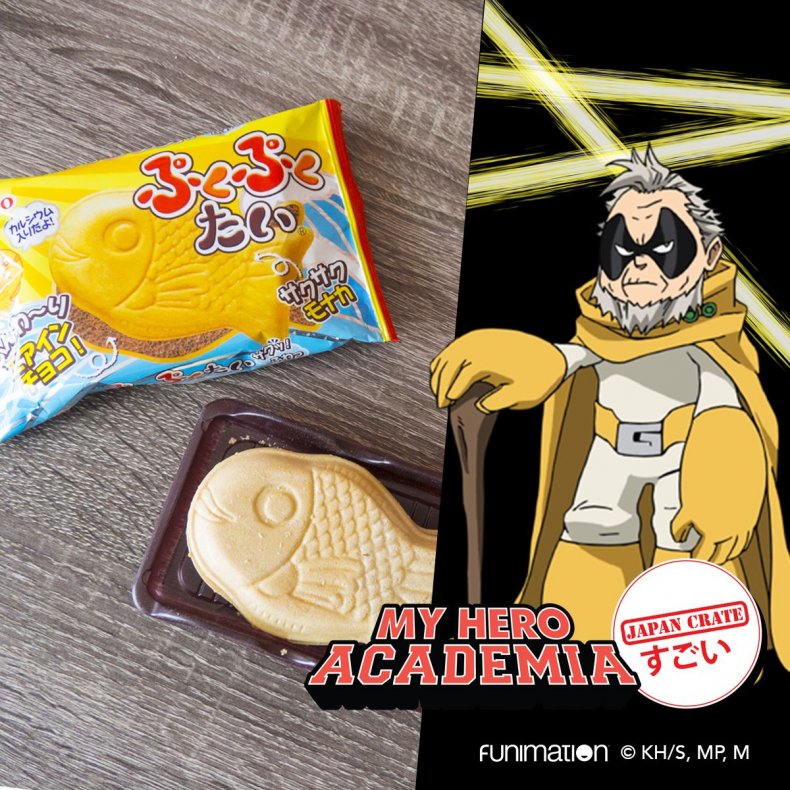 My Hero Academia Season 3 is airing now in Japan and simulcast on Funimation's streaming service on Saturdays.
What do you think of the new My Hero Academia Japan Crate? Let us know in the comments section below.